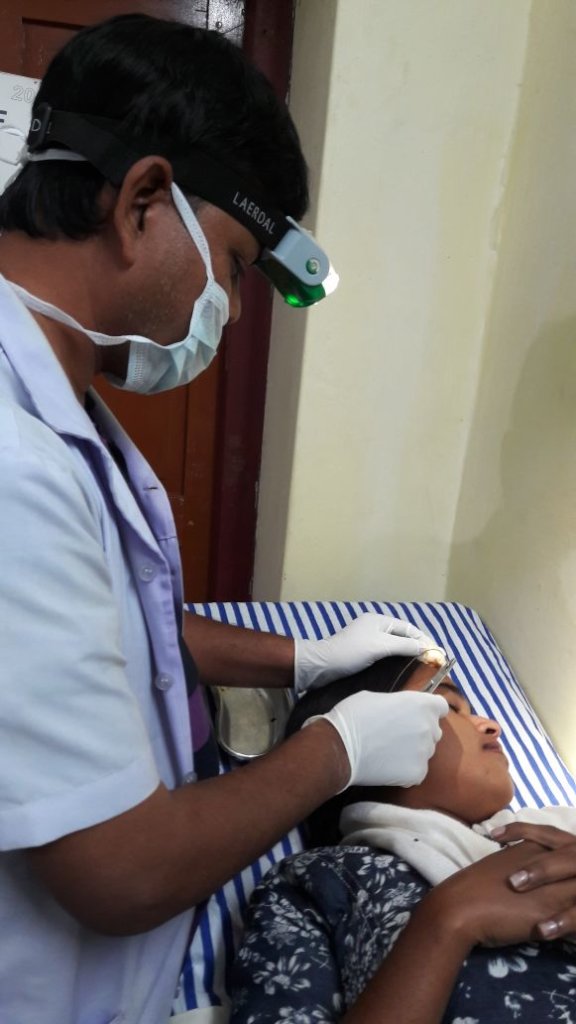 Dear HLFPPT Supporters,
Greetings!
With the advent of New Year, we are glad to share that we have completed six months in promotion of use of innovative tools for saving lives at birth and of mothers in poor resource setting through your generous donations. We would like to thank you for all your support in kicking off the project . We gratefully accept your recent contributions!
HLFPPT has been working in underserved and hard to reach areas with a vision of increasing access to quality healthcare products and services. In rural India, quality of services is not only dependent upon the qualified healthcare personnel but also on the treatment aids available at work like electricity, water supply, infrastructure etc. In order to meet the ends HLFPPT has been working with Private providers in rural areas by strengthening their services through use of proposed innovative tools. Through this report we would like to share the case study of Sreeram Hospital at Choudwar, Cuttack district, Odisha.
It is the only available and most accessible private hospital in the countryside of district which has qualified healthcare consultants. The area faces long power cuts hampering delivery of quality healthcare services to the people. Through this project we have provided Laerdal Lightto the facility for carrying out minor surgeries and other appropriate services. With the help of this innovative tool it has added to healthcare personnel precision in performing minor surgical interventions and has proven to be boon for them.
Dr Pranya Shares: "Laerdal Light has become the integral part of our OT especially minor OT as the stream of light through the device helps in performing minor surgeries with more precision."
Thanks to the incredible support of the donors, as Laerdal light is not only acting as a source of light in hospital but also making an improvement in provision of quality healthcare services.
Since last quarter, we have been falling short of funds to reach to support healthcare facilities and promote safe motherhood. Thus, we seek your constant support in this New Year, reaffirming our commitment towards spreading smiles through promotion of use of life saving innovative tools for safe motherhood.
We look forward to your increased generous contributions