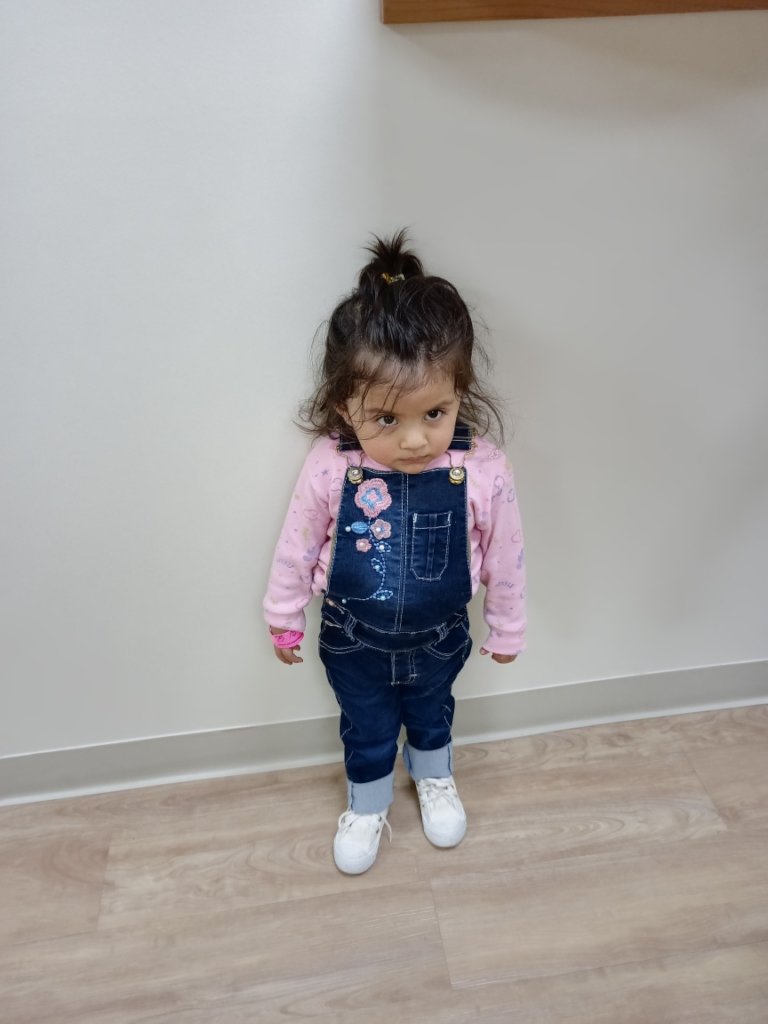 The day Blanca was born at a public hospital, her parents were told that the girl had several heart problems. The initial diagnosis in that hospital was Tetralogy of Fallot, so the family was directed to the National Institute of Pediatrics. There, they found out about Kardias, thanks to a social worker, and a story of hope began.
"The truth was, it was shocking at first because we initially had no idea, no idea about this condition, no doctor even, and knew when Andrea was born, that she had a heart disease," says the little girl's father.
Andrea's parents contacted Kardias.The familly was very worried because they had no resources to pay for the treatment but they felt peace when they were told Kardias would cover the costs and that really the only thing they would have to worry about was Blanca.
The day of surgery:
After several frustrated attempts due to Blanca´s minor health problems, the surgery finally took place at the Kardias Heart Center ABC Hospital Medical Center. During the operation, Dr. Alexis Palacios Macedo, pediatric cardiovascular surgeon and medical director from the Kardias Program realized that Blanca´s VSD was larger than what she could see. However, although her parents were very concerned about the child's health, they knew that they were in the best hands.
The surgery was carried out successfully and Blanca was in intensive care for several days. She had constant care 24 hours a day, always with the presence of a doctor and nurses. About a week after the operation, the family was able to take her home.

A path of hope:

Little by little Blanca recovered. "All the people at Kardias were always very kind," explains Blanca´s father, "they helped with our questions explaining the procedure, and they were supportive to us and Blanca in an unbeatable way."
The family felt sheltered, "Kardias cares about you in providing you with a place to sleep, food vouchers.They make you feel protected, they make you feel, in the best way possible, calm and aware that the only thing you have to worry about is your son or daughter. "
Blanca´s father is sure that the lives of the girls and boys who enter the Kardias Program improve. "They can recover" and admits that, although the process is very hard, they return to normal or even to be better than before the operation.