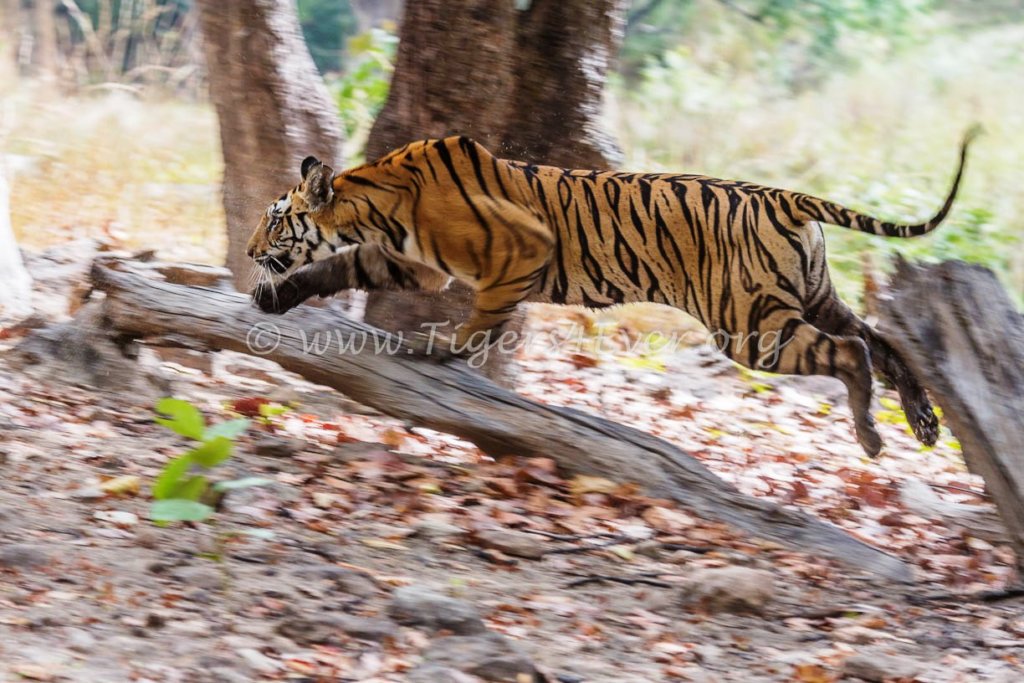 Three months seem to fly by right now although I suspect that the next three might seem like an eternity to most of us as the world is gripped by the Coronavirus (COVID19) pandemic lockdown and the end doesn't feel as though it is in sight. For some people globally, the last three months has already been a challenge, so we're very grateful for those of you who, despite all of this, have been helping us to keep the wild tigers safe. Thank you for showing us just how much you care.
It's hard, therefore, to know where to begin in these difficult times as the world is in a period of lockdown in order to fight off the risk of the Coronavirus pandemic spiralling out of control, although some might say that it already has! The wild tigers, however, pad their way around their jungle home in rural India oblivious to this new threat to the humans who share their planet. For once, and perhaps only momentarily these magnificent animals may just have the upper hand over their human counterparts, sadly this utopia is unlikely to last. It probably seems strange to you that we to have to raise the risk level for our Anti-Poaching Patrols to high, right now: especially as it is a full three months before the start of the monsoon and peak poaching season; so why the increased risk, I hear you say.
Well it's not just the west which is feeling the current impact of the Coronavirus lockdown, tiger tourism is at a virtual standstill too. As the businesses and people living around the tiger habitat who are dependent on tiger tourism face uncertain futures because the tourists have to stay away, their income will fall dramatically and put increasing pressures on their ability to survive. This is further impacted as the drought season is already upon us and crops will be lost to marauding herbivores and livestock to the predators which follow. People still need to put food on the table and pay their medical bills, etc., but without their regular income times will be exceedingly hard. A popular solution in such times of hardship is to lay snare traps to catch the deer, wild boar, etc., which come to raid the crops and look for water; selling the poached animals' meat may feed a family for a few months if the perpetrators aren't caught. These indiscriminate snares and traps aren't always meant for tigers and leopards but sadly they do kill whichever animal is unfortunate enough to walk into them, and although the tiger is an unintentional tiger, it is a prized catch because its skin, teeth, claws, bones, meat, blood, etc., can be traded on the black market to provide enough food for a family for up to six months. This is before we even consider the traps which can be set to deliberately ensnare tigers!
It is hard to estimate how long this crisis will last, but one thing is for sure, right now we need to increase or even double our patrols to keep the wild tigers safe but we don't have the funds to do this and sustain the increase throughout the normal peak poaching season of the monsoon. We could be facing a need for doubled patrolling for six months, and next month will also bring the threat of frequent forest fires. It is hard to ask at this difficult time for all but we really do need your help to keep wild tigers alive, so please if you can help donate today because tomorrow may be too late: https://goto.gg/28767.
We'll be taking part in the GlobalGiving #LittlexLittle matched funding campaign from 09:00 ET (13:00 UTC) on 23 March 2020 till 23:59 ET on 27 March 2020 (04:00 UTC on 28 March 2020) during which time your donation of $50 (£38) will receive bonus matched funds to make it worth $75 (£57) for the wild tigers at no extra cost to you. During this campaign all online donations up to and including $50 (£38) will benefit from 50% matched bonus funds being added to the donation throughout the week, whilst donations above this value will also receive bonus funds these will be capped at $25 (£19): https://goto.gg/28767 and remember every little helps to save wild tigers, for example £20 ($26) will help to pay a team of patrollers for a day whilst £10 ($13) will help us to give to patrollers three hot meals each whilst they're on duty saving wild tigers.
Finally, I would like to thank you all again for your continued amazing support and donations, which have not only enabled us to give wild tigers a wild future they have helped us to increase their numbers too. I know that many of you are facing an uncertain future right now, so if you can't donate a large amount, perhaps you could consider a small donation each month instead at: https://www.globalgiving.org/projects/saving-bandhavgarhs-wild-tigers/?show=recurring, as every little really does make a big difference for the wild tigers. I know that the wild tigers which you continue to help us to keep safe can't thank you themselves, so I am saying thank you on their behalf. Thank you also, on behalf of the patrollers, we are keeping in work (and their families who have food on the table); and on behalf of the wider tiger community in Bandhavgarh, which benefits from providing food/uniforms/equipment for our patrols and from the safety/education advice given by Deepak, Prahlad, Vidya, Ravi, Sandip and the rest of our anti-poaching patrol team.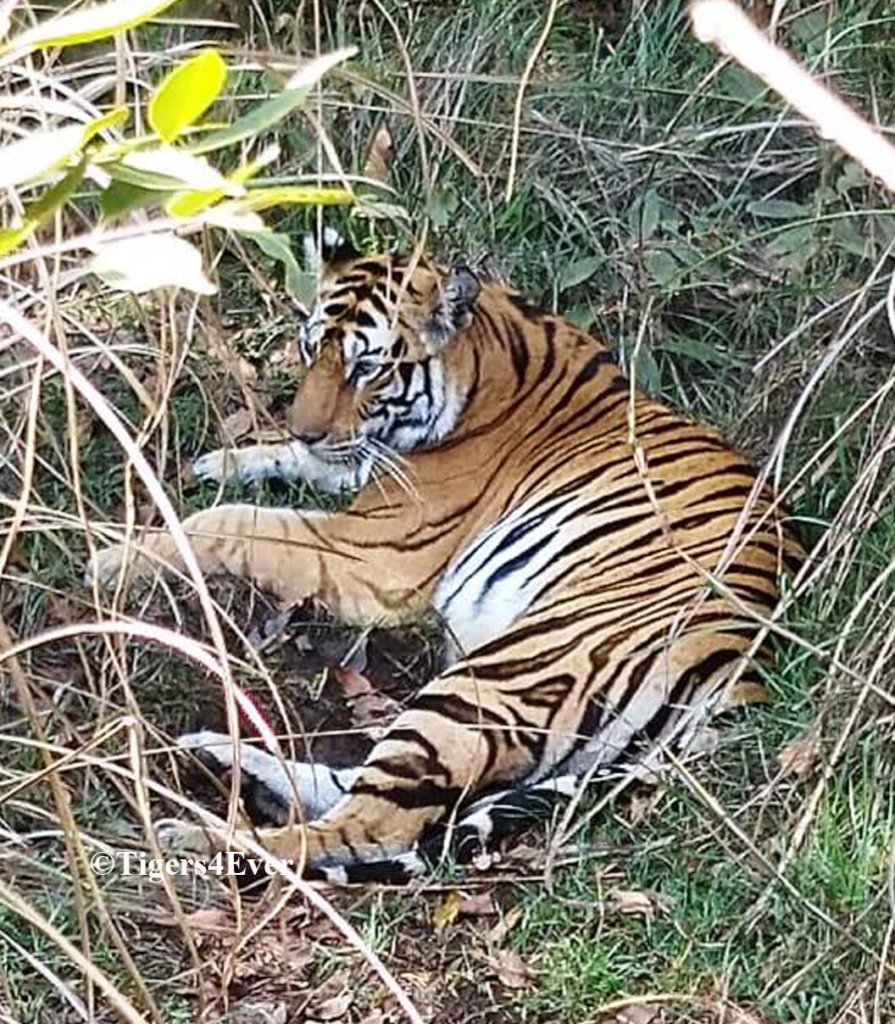 Links: