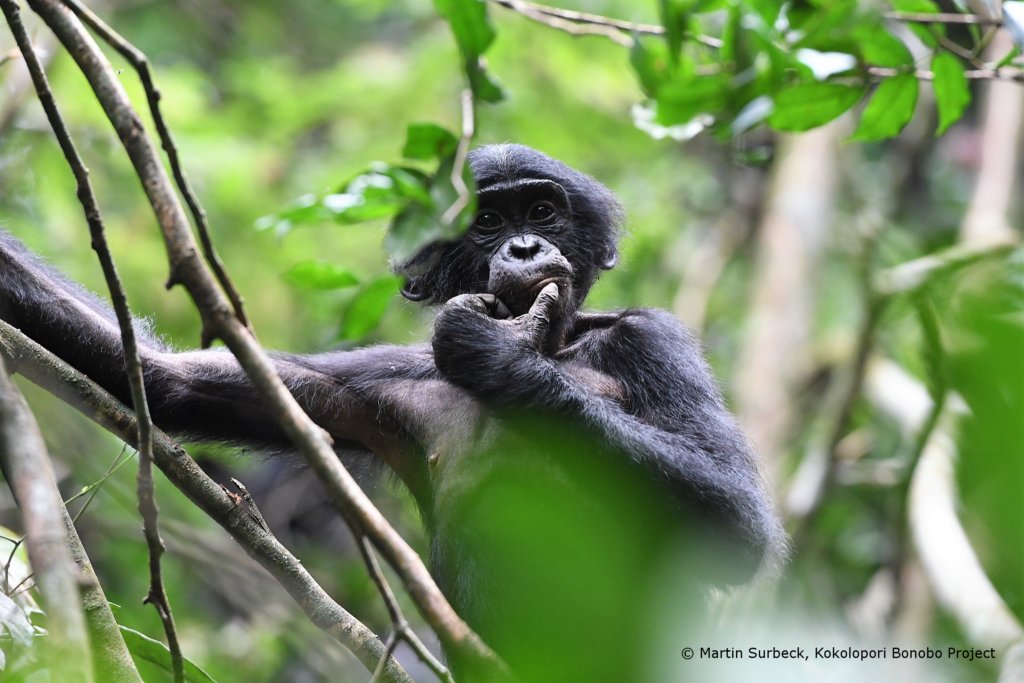 Thank you to everyone who participated in the GlobalGiving's Giving Week Bonus Day earlier this month! We are fortunate to have such a great community of supporters and we always appreciate the opportunity to make your donations go further.
As our monitoring and research programs progress at Kokolopori, we are excited to hear about other discoveries about our favorite species. A recent study published by a team of anatomists and evolutionary biologists has further demonstrated that humans may be even more similar anatomically to bonobos than to chimpanzees (Diogo, R., et al., 2017). The researchers studied head-neck, forelimb, and hindlimb muscles in bonobo specimens from the Antwerp Zoo, and compared to previous studies of other great apes. They concluded that bonobos, by virtue of their muscle patterns, most closely resemble the last common ancestor of modern day humans, chimpanzees, and bonobos.
At Kokolopori, our monitoring teams continue to follow and learn more about the bonobos. As we have previously reported, researchers from the Max Planck Institute for Evolutionary Anthropology (MPI) have been studying two groups at the reserve. A third group—the Bekako group—has been observed joining one or both of the study groups on several occasions, most recently in August. As a result of this exciting development, the MPI team has provided additional training to the Bekako monitoring team in GPS and identification techniques, as we work to habituate and learn more about this group. We know that the group comprises approximately 16 bonobos, about half of which are juveniles and infants. As we advance the process of habituating the Bekako bonobos, we will be naming individuals after rivers.
Our work with the communities of Kokolopori, in particular the support of our tracking teams, is providing unprecedented opportunities to observe and gain even more insight into the lives and behaviors of bonobos. The benefit of the continual presence of local tracking teams is evident in the photos that are coming from our field projects. As the bonobos become more habituated to their observers, their personalities and uncanny similarities to human expressions are certainly coming through. We hope you enjoy the attached pictures as much as we do!
As always, thank you for standing with us…and please help BCI and our partners by spreading the word about our work!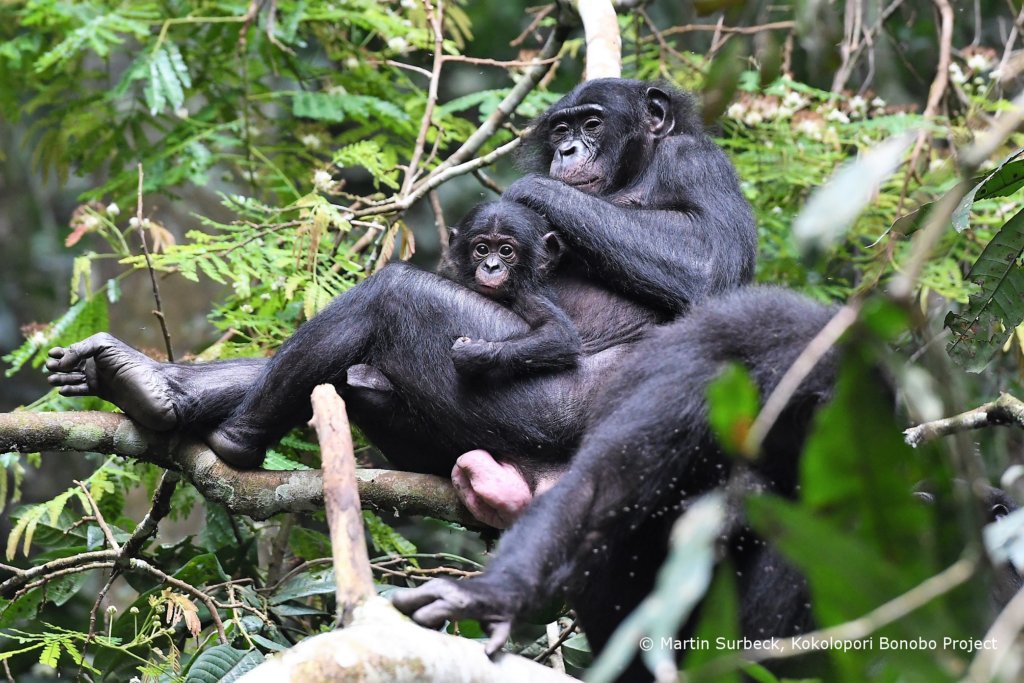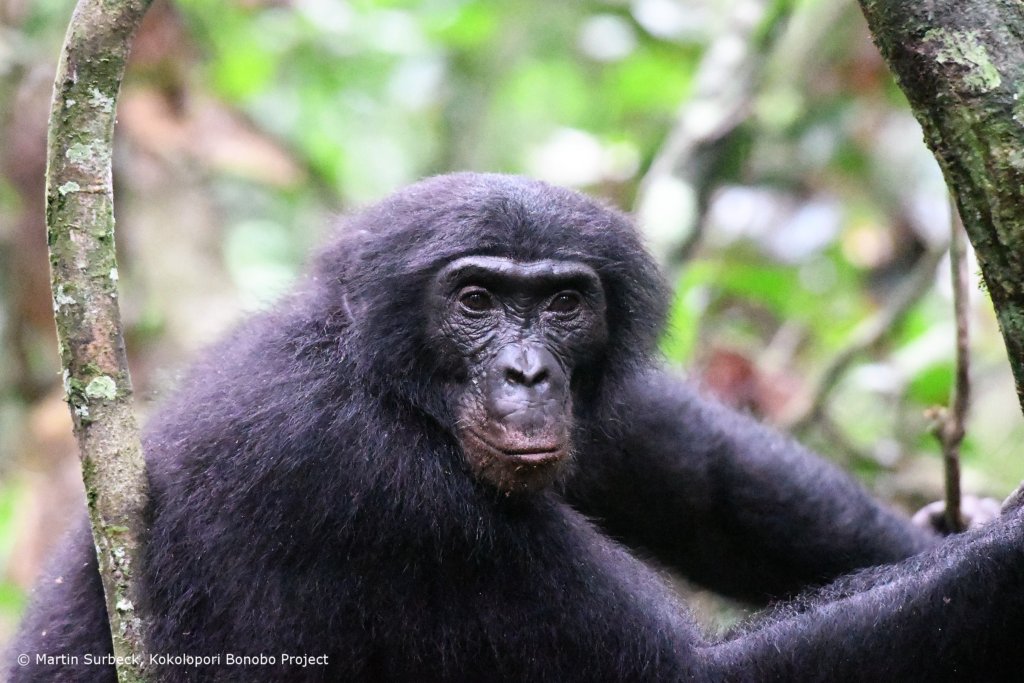 Links: