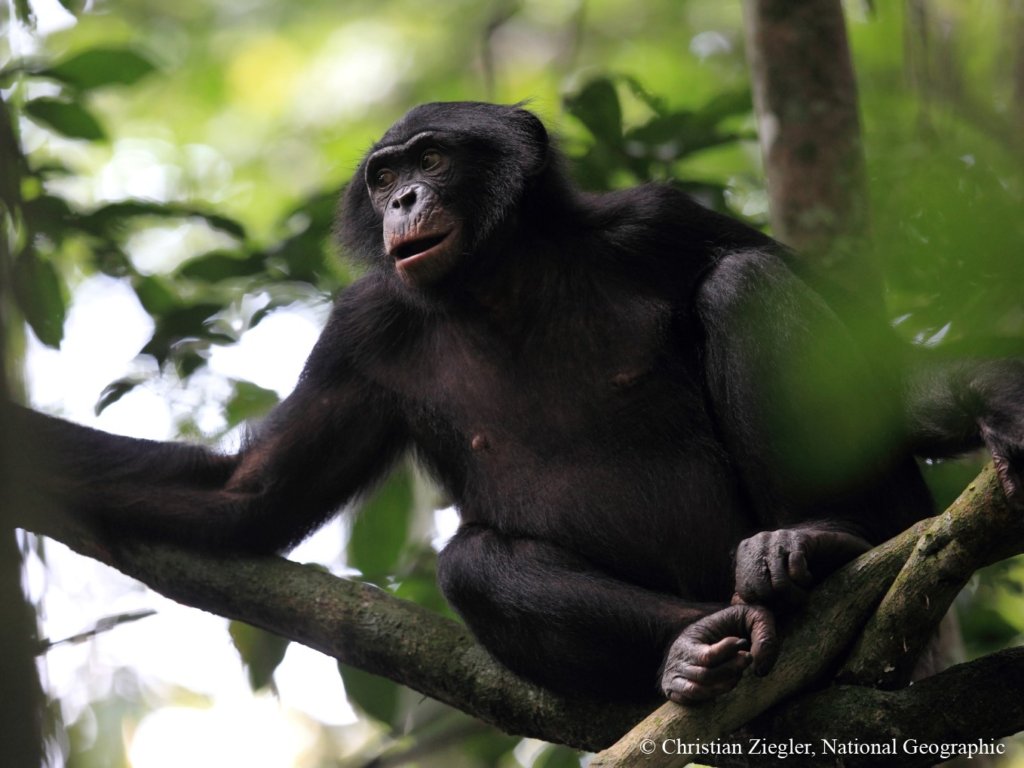 We'd like to say a huge thank you to all our supporters who participated in the GlobalGiving Rewards Bonus Day last week! Donations were matched at 50%, thanks to our Superstar status--which YOU earned for us. Your generosity truly makes our work possible.
Over the past several months, our partners at Lilungu have continued the journey to gain legal protection of their 1.3 million acre forest. Building upon the community accords obtained in late 2016, local NGO The Association for the Protection of Bonobos of Lilungu (APBL) registered with the Tshuapa provincial government. APBL gained certification to conduct programs in the fields of nature conservation, food security, health, education, and riverine community development. This process required the approval of not only the provincial governor, but of three separate government ministries!
The road to establishing a legally recognized community forest reserve does not end here, though. As required by DRC forestry law, the next step is to conduct participatory mapping, zoning, and demarcation activities for the reserve, as well as expanded biological surveys in the Lilungu forest. We continue to seek support for these essential tasks, as well as to continue our ongoing bonobo monitoring and community conservation programs.
We are proud of the leadership of APBL and the dedication of our bonobo tracking teams, with whom we have been working for over a decade. Thanks to their hard work, we continue to make great progress toward establishing a safe haven for bonobos and biodiversity in this vital rainforest region.
As always, thank you for standing with us…and please help BCI and our partners by spreading the word about our work!