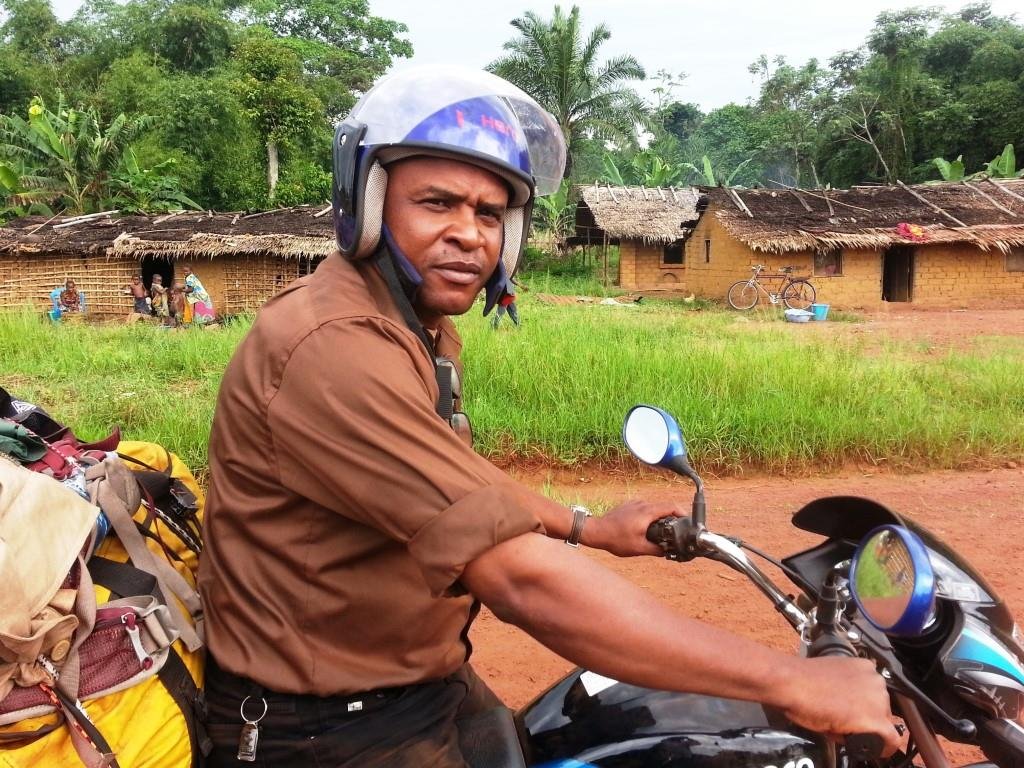 Bonobos are humankind's closest relatives, highly advanced, sharing almost 99% of our DNA. Occasionally, they remind us of just how much we have in common…in the most comical of ways.
Recently, a funny thing happened at Lilungu. One day, a local villager was out tending his fields. He took off his shirt and his hat and hung them on a branch to air out as he toiled in the hot sun. A bonobo snuck out of the forest and snatched the man's clothes! As the man took notice, the bonobo bandit darted into the trees. Swooshing through the canopy, he dropped the man's hat, but kept the shirt! For the next several days, our tracking teams observed the bonobos, playing "keep-away" with shirt, and wrapping it around their neck or waist like a scarf. We've encountered bonobos pilfering pineapples and even cooking pots at Lilungu, but this latest heist is truly exceptional! Needless to say, the shirt was lost to the bonobos, so BCI happily provided the gentleman with a replacement.
Earlier this winter, a BCI expedition team visited Lilungu to reinforce the bonobo monitoring and protection programs at this important site, where we have been working in close partnership with local communities since 2005. It is a critical anchor in the large corridor of community-managed protection we are creating -- the Bonobo Peace Forest. Lilungu is also one of few locations where bonobos are habituated to humans and can be readily observed. This mission brought much-needed support to bonobo tracking teams and will help local Congolese partners to secure official protection for their forest.
We are proud to have forged strong, long-term partnerships with Congolese communities. The simple gesture of giving someone the shirt off our back can go a long way in fostering these relationships and ultimately, the success of our conservation programs. The generosity of our donors is always a crucial element, making all of our progress possible.
Thank you for standing with us!