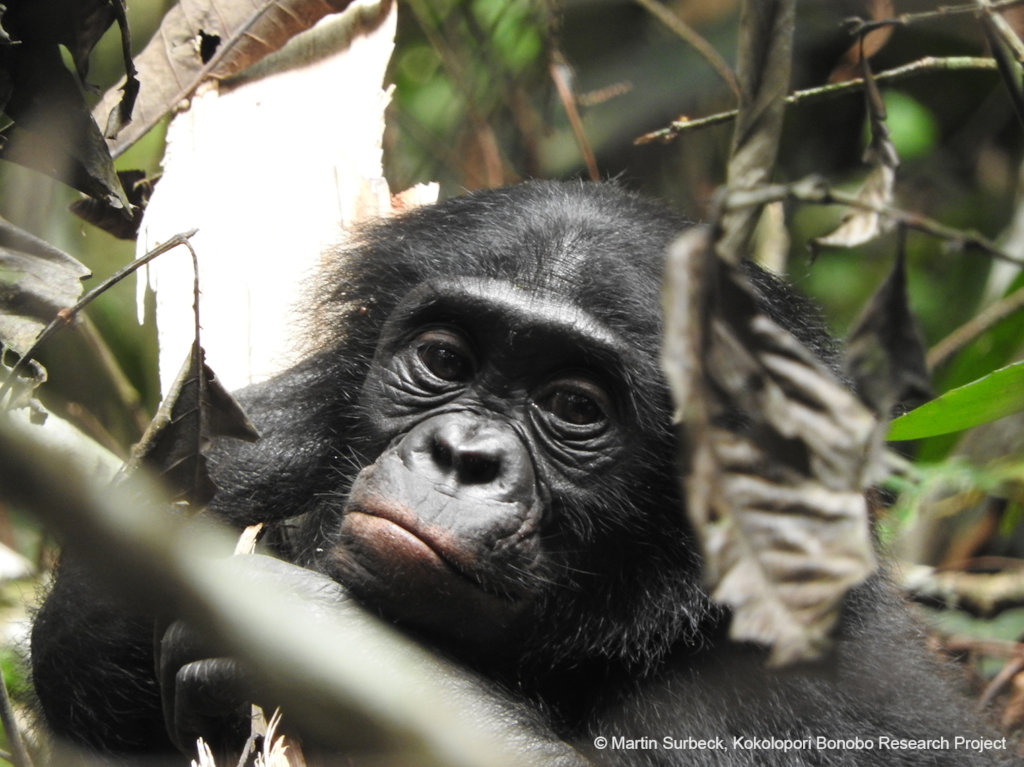 Dear Friend,
We're going to be honest—2020 has been brutal. From a raging pandemic to record-setting storm seasons to political turmoil, this year has brought with it unprecedented challenges. Just as you have found your daily life changed, so have our teams in the Bonobo Peace Forest. They have had to implement new protocols to protect themselves and the bonobos from COVID-19, as well as Ebola. As the global economy reels from the impact of the pandemic, our teams and their communities have found themselves under pressure from reduced funding. Increased economic difficulty has also led to an uptick in bushmeat hunting, making our work to save bonobos all the more urgent.
It's these seasons of challenge that create the opportunity for change. Now is not the time for despair; now is the time for perseverance.
Perseverance is what led to the creation of the Bonobo Peace Forest, a constellation of community-based reserves in the Congo rainforest supported by sustainable development. Perseverance has put nearly nine million acres of rainforest under protection and much more in progress. Perseverance is what has kept BCI going for more than 20 years and will keep us going until our mission is fulfilled: creating a safe haven that protects endangered bonobos, preserves vital rainforest habitat, and supports local leadership. And it's supporters like you who make that perseverance possible.
Thanks to your support, Vie Sauvage, our leading partner in the Kokolopori Bonobo Reserve, won the 2020 UN Equator Prize! For more than 20 years, Vie Sauvage has been doing the hard and necessary work of daily, on-the-ground conservation. The effect of Vie Sauvage's incredible work extends beyond the borders of the Kokolopori Bonobo Reserve. The success of their integrated, holistic approach has inspired neighboring communities to launch their own conservation initiatives.
Indigenous engagement in conservation is critical to saving our planet. Within the Bonobo Peace Forest, local residents are leading the charge to protect the Congo rainforest, the second largest on Earth. The developing sites will connect with existing reserves, creating a massive, continuous area of protected rainforest. These proposed reserves also link critical habitat corridors, meaning that bonobos and other wildlife can roam freely throughout their range, a huge boon to their survival.
As the year draws to a close, we would like to thank you for stepping up and supporting our work to protect bonobos and their precious habitat in the Congo rainforest. Thank you especially for standing with us during this difficult year. Wishing you a very happy and healthy 2021!