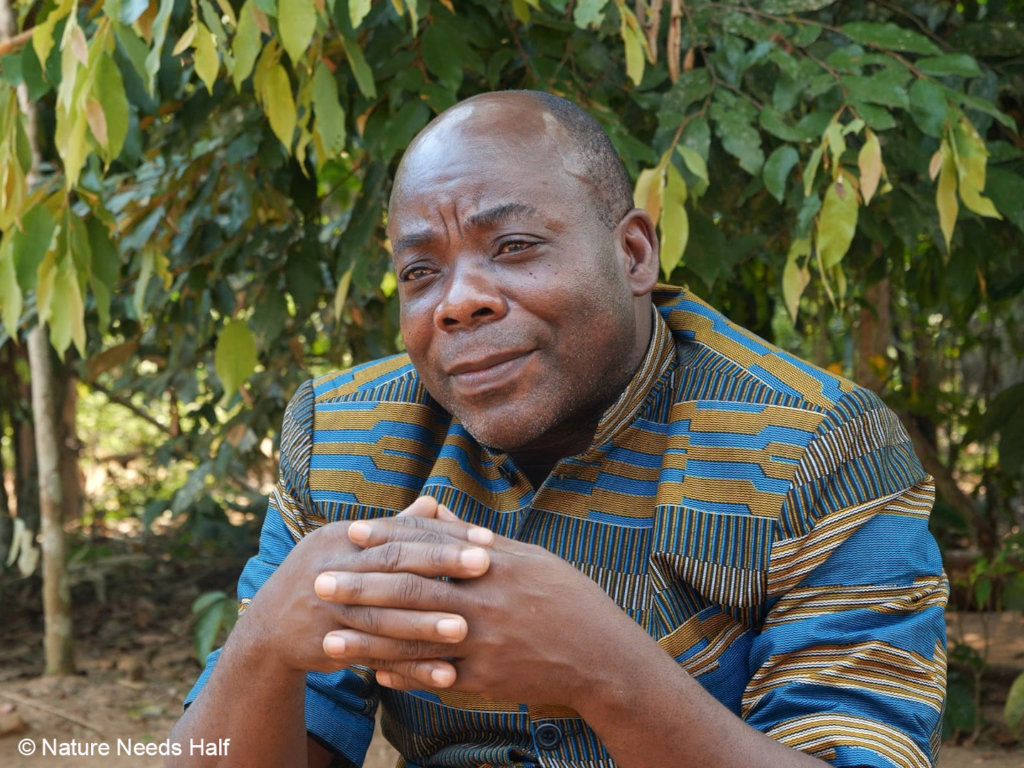 We are thrilled to announce that Vie Sauvage—our partner of twenty years in the Kokolopori Bonobo Reserve—has won the 2020 Equator Prize!
This prize, awarded by the United Nations Development Programme, celebrates local community and indigenous peoples initiatives that advance innovative nature-based solutions for conservation and sustainable development. One of ten winners out of almost 600 applicants from around the world, Vie Sauvage was nominated by BCI in recognition of their pioneering efforts on behalf of bonobos and biodiversity.
Vie Sauvage helped spearhead the creation of the Kokolopori Bonobo Reserve and is the reserve's designated manager, providing the lifesaving field teams who trek into the forest every day to observe and protect bonobos. Their holistic, integrated approach has served as a model for the entire Bonobo Peace Forest, inspiring other local communities to launch their own conservation initiatives.
Albert Lotana Lokasola, founder and president of Vie Sauvage, is a native of Kokolopori. He has represented the Djolu territory in the DRC parliament since 2011. His dedication to his home territory is unparalleled; much of the success of the Kokolopori Bonobo Reserve is thanks to his hard work and outstanding leadership. He shared, "It is a great pleasure for me and my community to be honoured with the Equator Prize. It is an opportunity to strengthen and disseminate our conservation model—one rooted in our culture and traditions—at a regional level throughout the Bonobo Peace Forest, using Kokolopori Bonobo Reserve as an anchor site. This award will help support the new generation of forest stewards of Kokolopori, educating them in how to use their traditional knowledge to foster rainforest conservation."
Albert and the other winners will be celebrated through a series of virtual events in September 2020 during Climate Week NYC, in parallel with the UN General Assembly and Nature Summit.
It has been our pleasure to collaborate with Vie Sauvage for the past twenty years, co-creating our vision for a more sustainable future and bringing it to life. Their commitment is an inspiration to us, to the other communities of the Congo rainforest, and to the world. Thank you, Vie Sauvage, and congratulations! And a big thank you to our supporters who make our work with Vie Sauvage possible. This is your win, too!
Links: