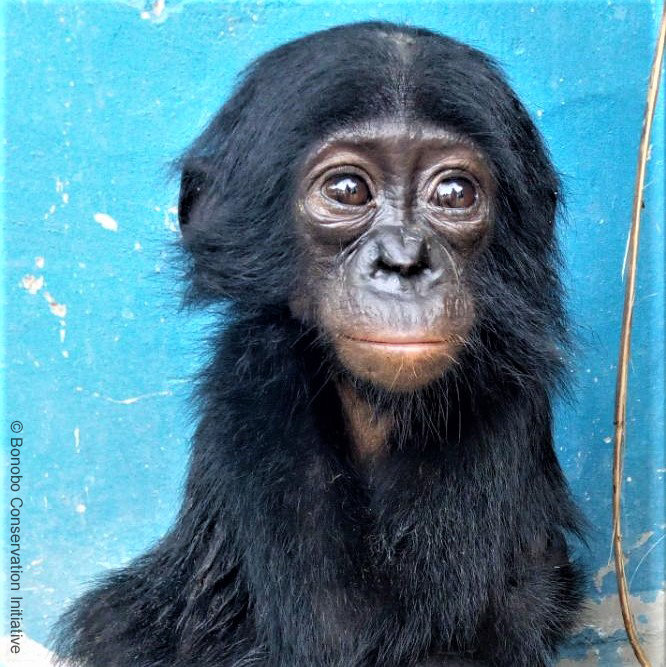 Early last week, our dedicated community partner in the Sankuru province, Héritier Mpo, was informed of an orphan bonobo seized from a bushmeat trafficker in the village of Hiekele. Héritier was dispatched to retrieve the bonobo from the police in this remote village—the same place where he had rescued another bonobo one year ago. The orphan—a female—has been named Esake after the village where she was rescued.
Esake has had a harrowing couple of weeks. We learned that hunters had shot her mother with a poisoned arrow. The hunters tracked the two bonobos for a day and a half before the mother succumbed to a slow and painful death. After being kept by the hunters for five days, Esake was sold to a bushmeat trafficker from the village of Lodja. The trafficker and his bicycle-load of bushmeat were apprehended by police. Héritier was able to negotiate Esake's release from the police. In the course of transporting the baby bonobo, Héritier had a motorbike accident and suffered an injury to his leg. Fortunately, Esake was unharmed.
Although traumatized and weak, Esake began to regain some strength under Héritier's care. She readily took to drinking from a bottle and eating fruit. Meanwhile, we coordinated with our friends at Lola Ya Bonobo to make arrangements to transport her to the sanctuary in Kinshasa. We are pleased to report that she arrived in Kinshasa on Tuesday and is now getting adjusted to her new home!
We are fortunate to have successfully saved another bonobo life, even as one was tragically lost. This reminds us of the continuing need for community awareness about conservation, support for our on-the-ground teams, and for economic alternatives to bushmeat hunting. Bonobo rescues are not only dangerous (as it was for Héritier this time), but they are also costly—transportation is difficult and expensive in the DRC. Your generous support helps to sustain our programs and to offset these unplanned expenses.
As always, thank you for standing with us!
P.S. Want to make your donation count even more? Starting this Monday (April 15th) at 9AM Eastern, through Earth Day (April 22), GlobalGiving is launching its Climate Fund Campaign. Donations to our project could help us earn matching funds and bonus prizes!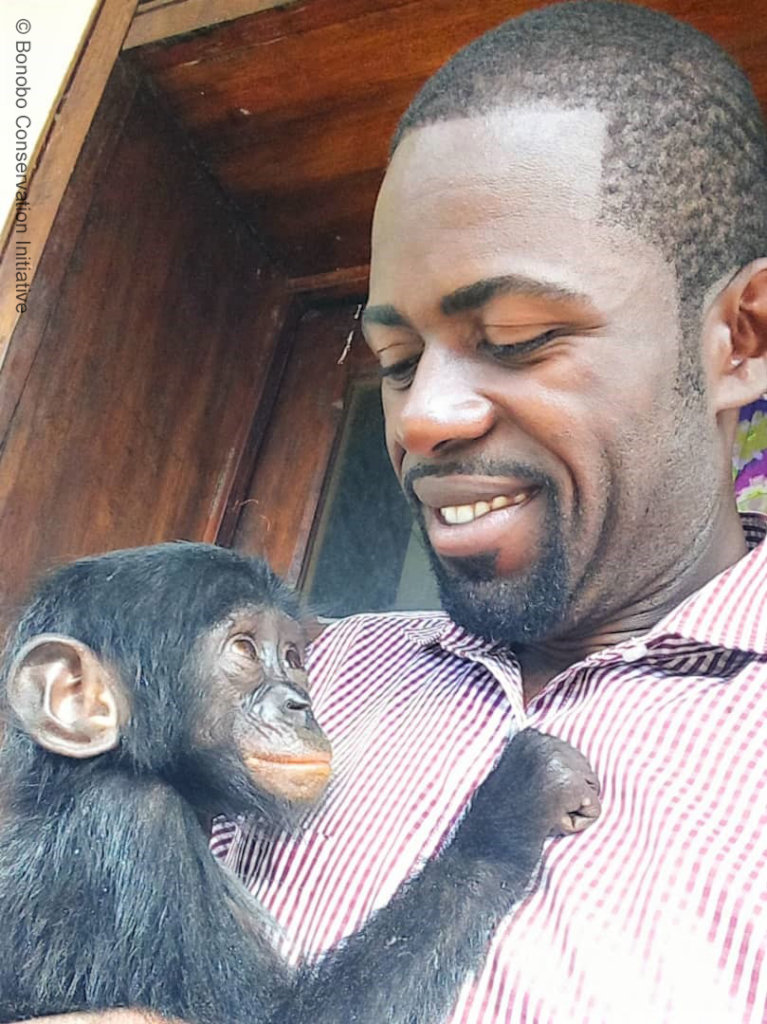 Links: