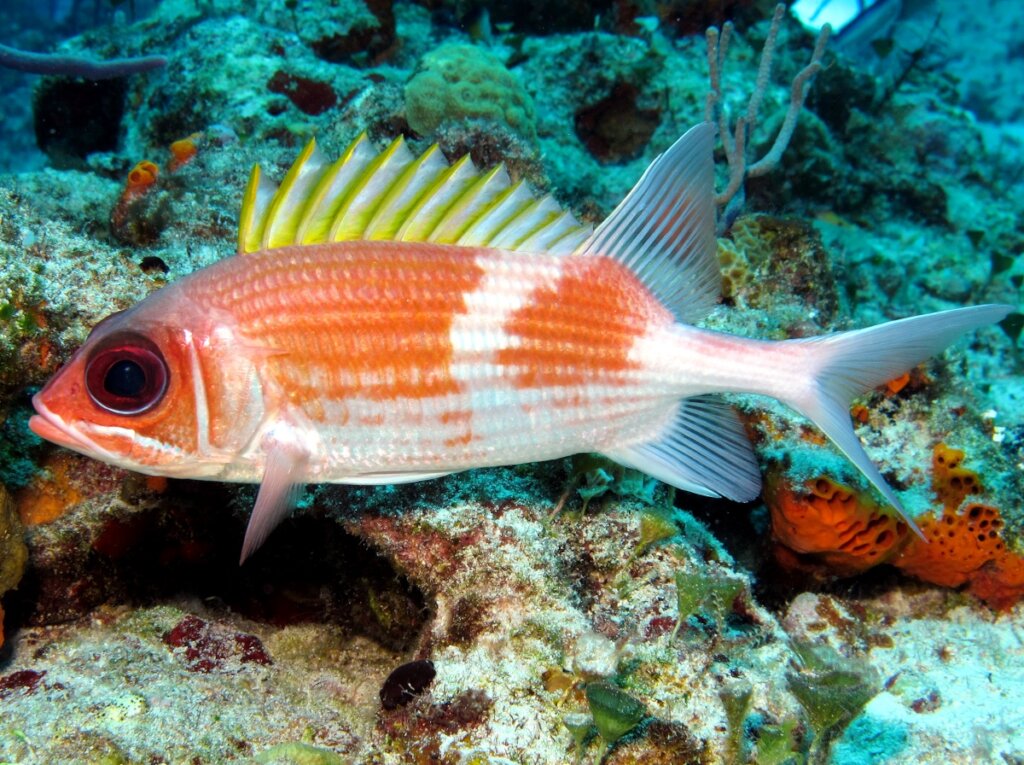 An Oasis Created by Oceanite:
Our Oceanite structures in the Caribbean are full of marine life! Pictured below are just some of the adorable ocean creatures seen on our IntelliReefs. Check out their candid camera close-ups!!
On our Oceanite IntelliReefs, we have observed sponges, corals, fish, sharks, worms, turtles, alga, and more! This Sint Maarten site is evolving into a gorgeous oasis for local marine life, thanks to our super-substrate: Oceanite.
Oceanite is unlike traditional artificial reef substrates, which often have high pH levels that harm animal tissue and need years of harmful off-gassing before settlement can occur. Traditional artificial reefs are smooth, making it challenging for life to attach once the reef is finally usable. Oceanite solves the shortcomings of traditional artificial reefs, providing immediate habitat for coral, sponges, crustaceans, and fish. The pilot site had rapid marine acceptance within fourteen months.
Restoring nature restores humanity. IntelliReefs structures provide (1) out-planters with a reliable place to plant coral; (2) a welcoming substrate that attracts wild coral; (3) a high volume of immediately available surface for growth; (4) necessary levels of shade; (5) the ability to scale up for both the needs of nature and humanity. After Oceanite is deployed, wild coral settle, outplantings establish, fish begin to feed, and sponges grow, our impact is lasting and our work is not done. The continual monitoring of the increase in biodiversity and coral health creates jobs for locals; the education programs continue to unite the next generation with their home and encourage women in science; and the local economy thrives through eco-tourism. It is a Nature-Based solution with immediate results and consistently provides return on investment by lifting the entire community, socially, economically, and by increasing environmental resilience.
Cute Creatures Found on IntelliReefs (& their Food Chains):
Meet the Ocean's Cutest Little Christmas Trees! Spriobranchus giganteus, also known as the "Christmas tree worm" is a marine worm species that reside in tropical coral reefs.
When these worms feel safe, hair-like appendages (similar to tentacles) sprout out of a central spiral-shaped spine, grabbing food particles and facilitating respiration.
Christmas Tree Worms are sedentary animals. When they find a healthy coral to settle on and burrow into, they stay put for their entire lives. Fun fact: They can live to be 40 YEARS OLD!!
The majority of Christmas Tree Worm's anatomy resides hidden from our view, rooted and weaved throughout the interior of whatever coral they chose as home.
Thanks to the presence of IntelliReef's Oceanite, these Christmas Tree Worms were able to find a home and thrive.
(Local fish love to eat these worms!)
~
Scopalina ruetzleri (Orange Ruffle Sponge) is pictured below. Ocean sponges clean and filtrate marine water, further healing the ecosystem.
Sea turtles love to rip these sponges off of our Oceanite structures and eat them for a hearty meal! Hawksbill sea turtles diet is comprised mainly of sea sponges, which thrive on the IntelliReefs. Once the sponges are eaten, the structres substrate is opened up, allowing for other organisms such as coral to grow in their place.
~
Species ID for our photos:
1. Squirrelfish
Scientific Name: Holocentrus adscensionis
-
2. Tomate Grunt Fish (Juvenile)
Scientific Name: Haemulon aurolinaeatum
-
3. Christmas Tree Worms
Scientific Name: Spriobranchus giganteus
-
4. Overview of Module
-
5. Orange Ruffle Sponge
Scientific Name: Scopalina ruetzleri
-
6. Ocean Surgeonfish
Scientific Name: Acanthurus bahianus
-
7. Sharpnose Puffer
Scientific Name: Canthigaster rostrata
-
8. Hawksbill Sea Turtle eating Marine Sponges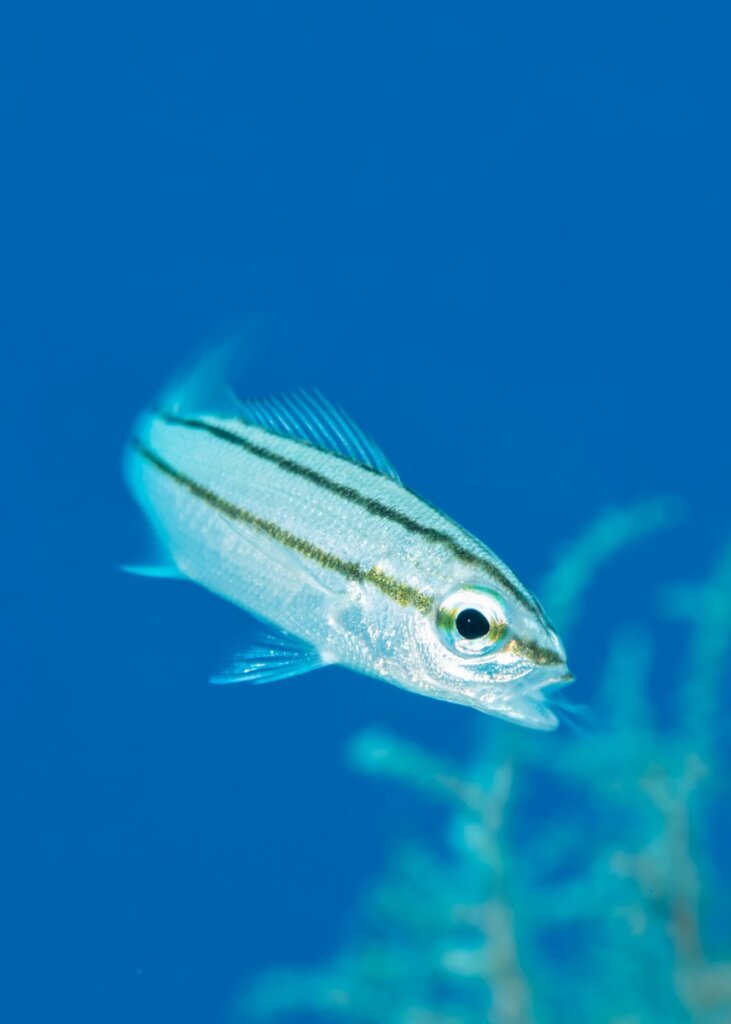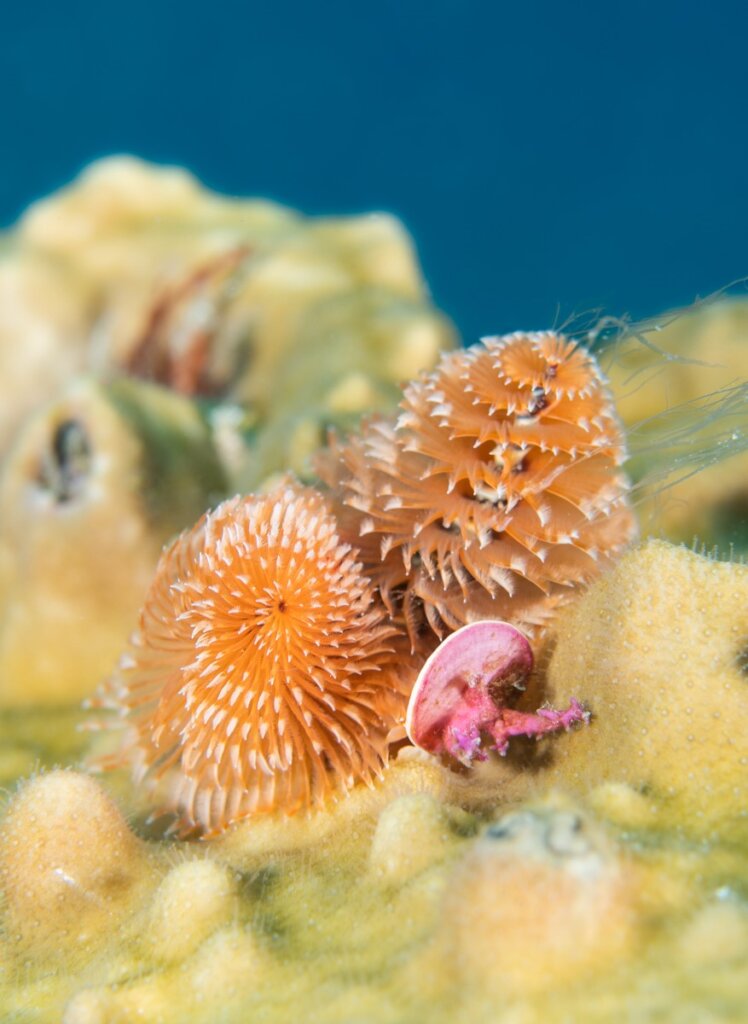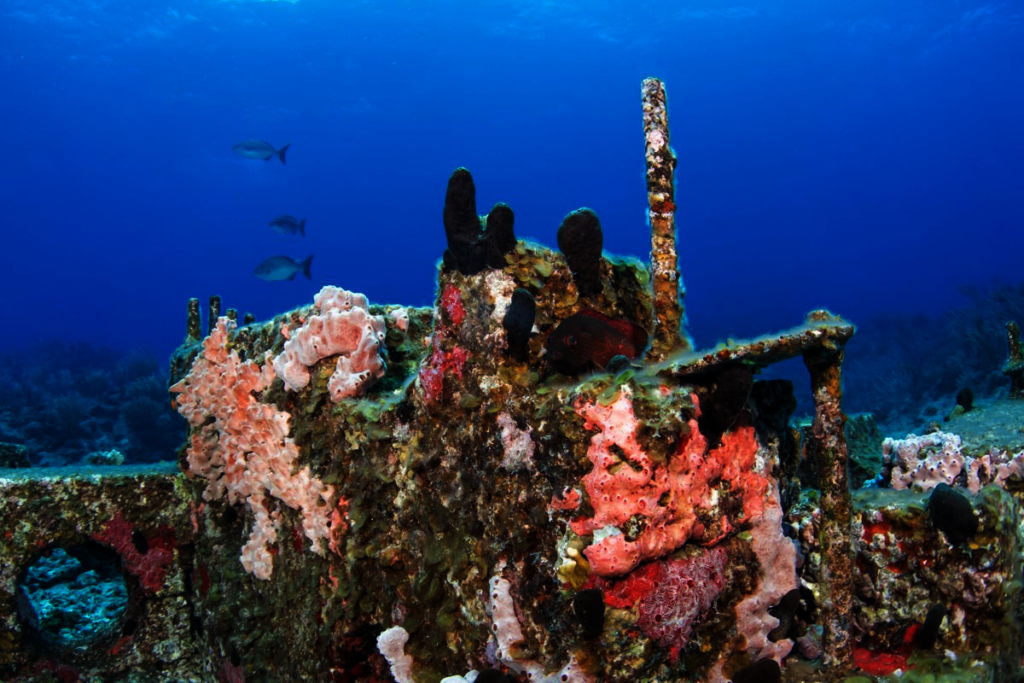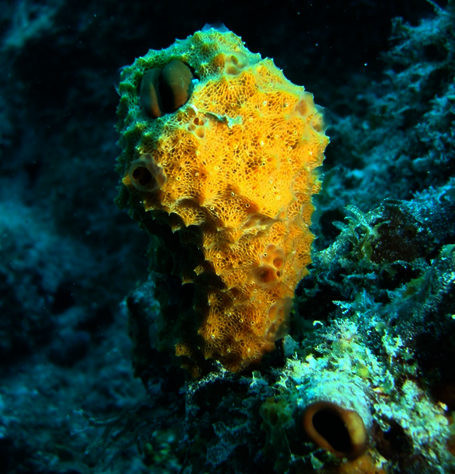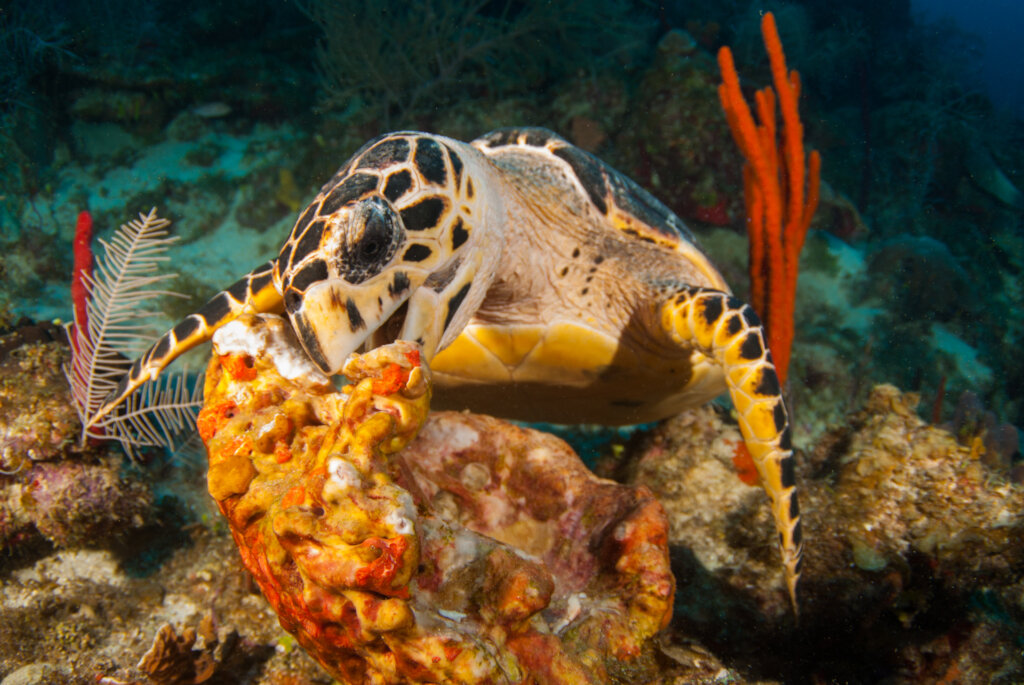 Links: