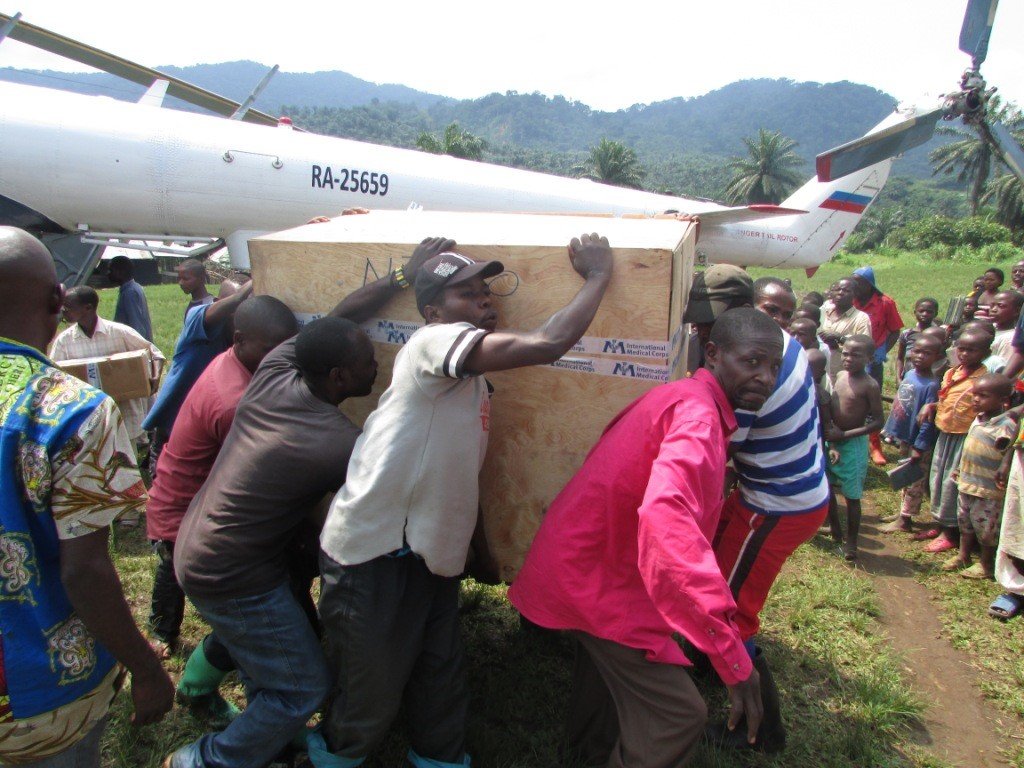 Reaching most parts of Walikale territory is difficult, particularly in Kibua health zone, in Eastern Democratic Republic of Congo (DRC). If health centers are hard to reach, people don't have ready access to specialized services such as obstetric emergency and newborn care – and doctors and nurses don't have the medicines, medical supplies and equipment they need to deliver quality services to the local population. The most affected areas are those which are only accessible on foot. International Medical Corps assists in mobilizing the communities served by these health centers to help transport medicine, medical supplies and equipment. For those living in the area, these health centers are the only reasonable means of support so it is critical that they are adequately equipped.
Ntoto is one such health facility, located 82 km (or two days' walk) from the main referral hospital in Kibua town. It serves a population of more than 10,000 people and is the only health center that offers emergency obstetric care including caesarean sections. After being vandalized in December 2014 and again in February of 2015, it was left with no medicines or supplies and the major equipment was either damaged or stolen. International Medical Corps, in coordination with local community partners, conducted an assessment to identify the urgent needs of the hospital. International Medical Corps used that information to purchase everything the referral health center needed to continue to provide lifesaving health care services to the population.
Because of the difficulties in getting the materials to the health center, International Medical Corps sought the help of a United National Humanitarian Air Service (UNHAS) helicopter to transport more than 350kg of maternity equipment, surgical kits, medicine and supplies to Ntoto. More than 15 community members were at the airstrip to offload the materials and carry them to the health center.
Community leaders continue to advocate with rebel groups to keep away from hospitals and health centers to avoid future vandalism. Since the arrival of the equipment in the health facility, Ntoto has been able to provide successful emergency obstetric care to five pregnant women experiencing complications. During the last conflict, the health facility lost nothing.
Thanks to the generous support of GlobalGiving and other donors, International Medical Corps is able to continue meeting the needs of mothers and soon-to-be mothers in Eastern DRC. This lifesaving support is critically needed in the region and will have a lasting impact on the lives and heath of women and infants.