Project Report

| Sep 9, 2014
Training Midwives; Saving the Lives of Mothers and Newborns in Walikale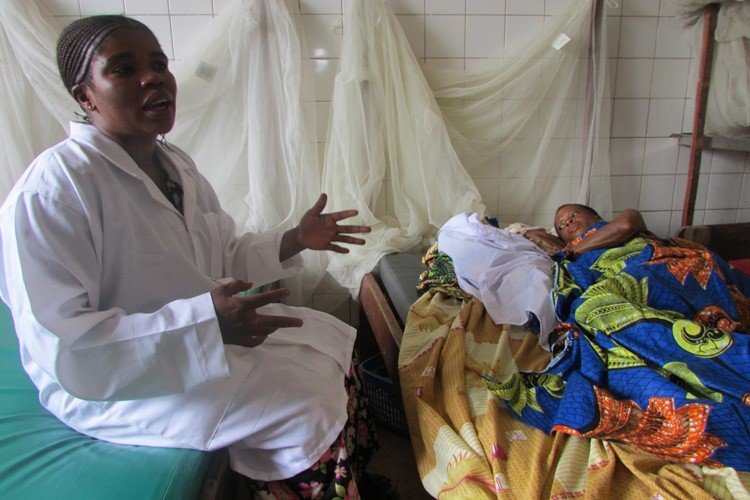 Eastern Democratic Republic of Congo (DRC) is marked by the presence of numerous armed groups, particularly in North and South Kivu, who fight for control of the country's vast natural resources (including gold, diamonds and rare earth minerals), terrorizing civilians and causing millions to suffer from ongoing conflict and displacement. The fighting causes massive population movement from areas where there is active fighting to areas of relative calm. Besides the risk of losing their lives, internally displaced persons (IDPs) also lose their property, means of livelihood and social support networks as families disperse, rendering them more vulnerable.
International Medical Corps currently supports 68 clinics and hospitals in North and South Kivu, providing medical supplies, training for health workers, and referral and transfer for patients in need of advanced care. In areas with no clinics, International Medical Corps runs mobile medical units to give vulnerable populations access to vital health care services. We also deliver health care in three transit camps for refugees returning to their home villages. In addition to supporting existing health facilities and providing mobile medical services, International Medical Corps works in close collaboration with the Ministry of Health and non-governmental organizations to increase the number of well-trained health professionals in DRC, including midwives.
Midwives have been of great support to health centers and community in Walikale, and provide safe delivery and essential newborn care, helping to ensure women are healthy and giving their babies a better opportunity to grow into healthy children and adults. Not only do midwives support mothers from maternity to birth, but they also deliver comprehensive sexual reproductive health services including: counselling; malaria treatment during pregnancy; and services to prevent mother-to-child HIV transmission.
The impact of their work is vital to building healthy communities -- the United Nations Population Fund (UNFPA) and the International Confederation of Midwives assert that midwives can prevent up to 90 percent of maternal deaths where they are authorized to practice their competencies, and play a full role during pregnancy, childbirth and after birth (UNFPA, 2010). Giving birth without professional assistance increases the risk of developing complications such as fistula and infections that could affect either the mother or the child and lead to maternal and infant death. Midwives trained by International Medical Corps possess the skills needed to be their own best "First Responders" – helping women avoid or treat complications and deliver healthy babies.
Anastaticia, whose life was saved by an International Medical Corps-trained midwife in Eastern DRC, explained her potentially life-threatening situation; "I started labor at home, called for help and a friend came to assist. She, however, could not complete the delivery. I had to be rushed to the health center not far from my village for emergency assistance. The midwife at the health center was able to stop the bleeding and save the life of my baby, and I woke up to see my baby next to me. During the process, I was diagnosed as having developed a fistula, and had surgery to repair it 6 months later. The experience at the health center and the support from the midwives helped save my life and the life of my baby.''