Project Report

| Jul 17, 2023
Bears & Berries - an anchor on the Sari Janaparh!
By Timothy D. Straight | Founder and Executive Director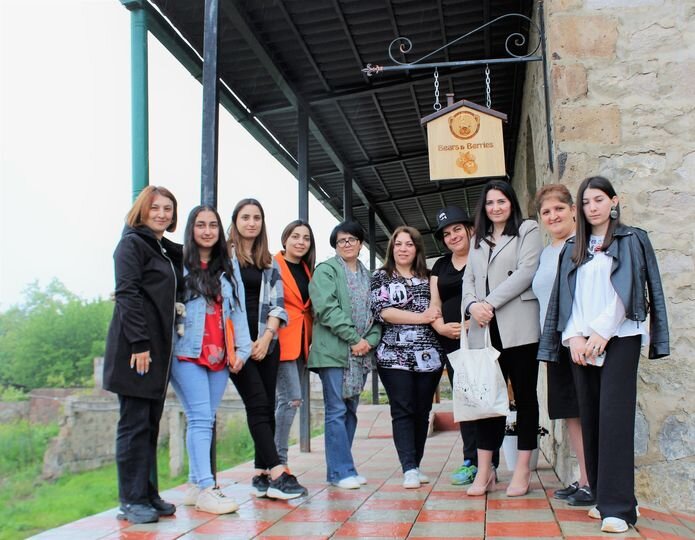 Let us tell you a story of what a group of determined women can achieve!
The Berd Women's Resource Center was founded 10 years ago on the initiative of a single entrepreneurial woman in Berd. Through the past decade, she has gathered a gaggle of powerful women around her, and has built a cornerstone of concrete achievement in Berd, at the northern end of the Sari Janaparh.
A short history of a decade of hard work:
- a large property in central Berd was purchased with the support of HDIF-USA and private donors.
- an industrial kitchen was established in the basement floor to produce jams and jellies, made possible with a loan from Berd Regional Development Fund
- in the first floor, offices and meeting rooms were created to allow Berd & Berries to create all their wonderfully hand made products.
- a four room bed and breakfast was recently finished in the second floor with the help of GIZ, a German donor.
- the third floor will soon become the Berd Women's Academy with assistance from the Finnish Foreign Ministry.
- in the garden of the center, a women's cafe will soon be created with assistance from the Dutch embassy in Armenia.
These are tangible results of years of determination, literally blood, sweat and tears by those strong women in Berd. And they're not done yet. Fully supported by the regional mayor, one of only two female mayors in the country, there is no stopping these women!
Let's help Bears & Berries as well as other entrepreneurs along the Sari Janaparh, a neglected corner of Armenia. HDIF has been active in the region for over a decade, working relentlessly to bring focus and investment to the Berd region.
Let us know if you want more information!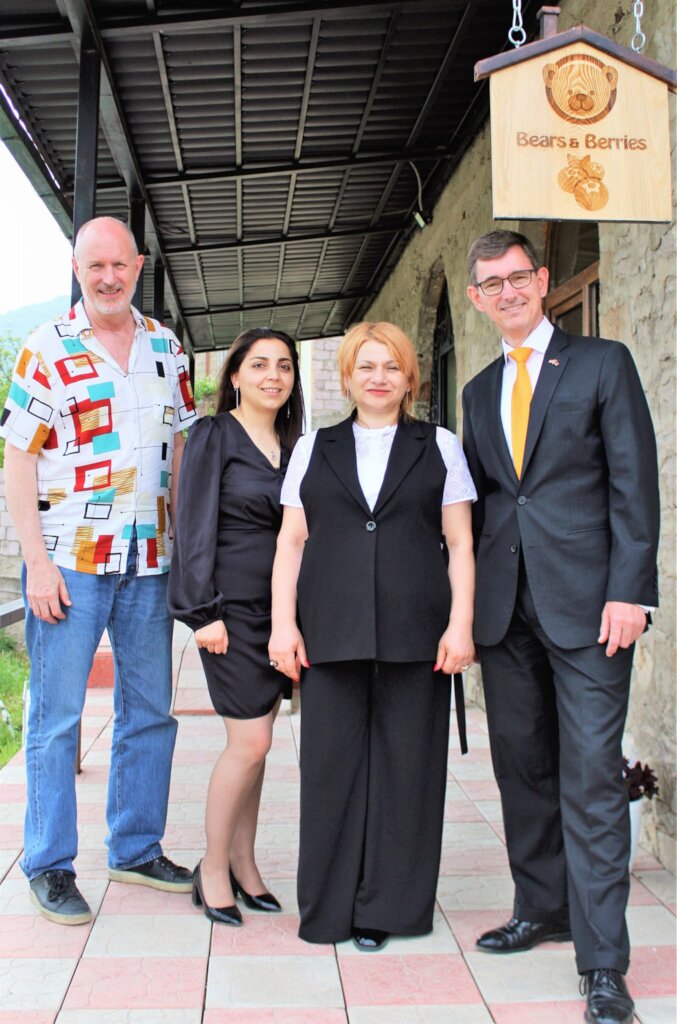 Links: