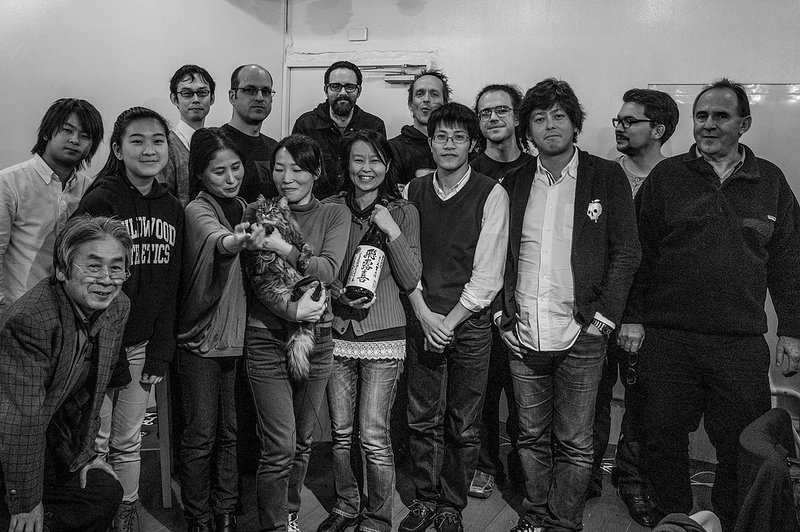 Having a distributed team is great for countless reasons, we have a talent pool literally the size of the entire world and no matter what time it is here, it's primetime for someone else so things can move pretty fast when they need to. Tools like our GitHub repositories help with that a lot. One of the downsides is out of sight out of mind - basically it's easy to push things off to the side and forget about them for months.
Towards the end of last year we devised a plan to help keep the momentem going, as well as sync people up to ensure that everyone had the same goals in mind, which can get confusing and lost in an endless flow of emails. So we decided to have 3-4 individual week long hanckathons in 2013 - each in a different city around the world. We'd bring people together to huddle up and get heads down together for a week and see what could happen.
In January we had our first hackathon, which we held at our offices in Shibuya, Tokyo. We brough in team members from Boston, Los Angeles, Dublin as well as pulled in people from all over Japan. It was incredibly helpful and we made a lot of progress on a number of different fronts. Behind the scenes we fixed a lot of issues and improved our database and API. Our map got a huge update and loads about a million times faster, as well as now having a direct link to the database so what's shown is much more current. The data upload section of our site was redesigned from the ground up. On the hardware front we made considerable progress on the new bGeigie Nano kit which we're hoping to have available in early March - this will allow anyone to build their on bGeigie and drive around to collect data for Safecast. We also took a few big steps with our new air sensors which you can read about here.
Overall it was a huge success, lots of progress and many people met for the first time. Putting a face with the name on the email you just got is always good. Our next hackathon will happen at the end of April, beginning of May in Boston. Putting together the plans for it now.
The Safecast iOS app has been continually updated and if you haven't grabbed it yet you definitely should. It's loaded with our full data set and acts as a virtual geiger counter!
On a final note, Global Giving is having a donation matching campaign in March with 200% matching on March 11th. If you were considering making another donation, that is a fantastic way to really multiply the impact!