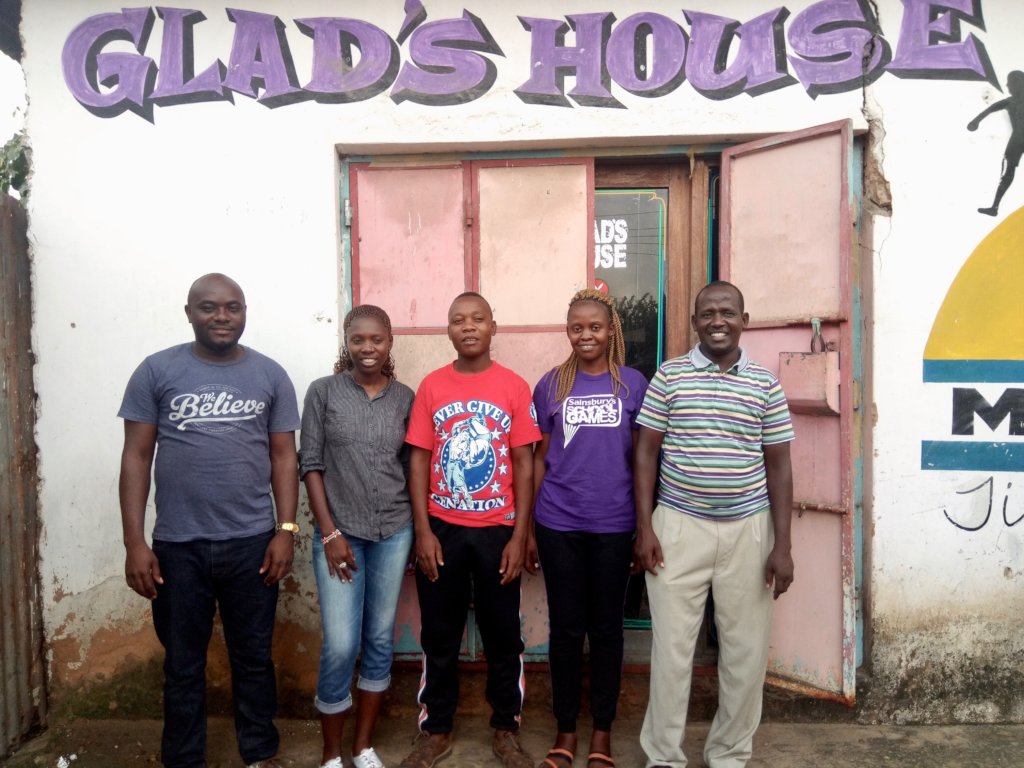 Dear friends,
I hope you and your loved ones are safe and well at this difficult time for the world.
As you can imagine, it is a worrying and challenging time for Glad's House as we fight to keep the children and young people we support safe, well and protected from Covid-19.
Our incredible team are still on the streets everyday supporting children and young people. They are ensuring that the homeless community in Mombasa have the right information on Covid-19 as well on the current curvew imposed by the Govenrment of Kenya. The team are also providing soap, water and handwashing stations in the main areas where homeless communities are based in the city.
As well as supporting the children and young people, the team are also working with the County Government of Mombasa to ensure that street children are on the agenda and that the County Government have the right information about the homeless communitiy in Mombasa. Last week, the team recorded the number of families in one street community and the medical needs of each family to inform the County Governments plan. We will continue this work across Mombasa City.
We are also concerned about their lack of access to food during the new curfew put in place and are doing our best to ensure children and young people can eat. This is clearly one of the biggest concerns for the children and young people we are talking to, "Now that we are being told no one will be allowed to roam around the streets from 7pm, does it mean we are going to die of hunger instead of corona?" one young person asked.
As you can imagine, the team are all worried of the impact Covid-19 couod have on our children and young people who have little to no access to healthcare and many have underlying health conditions due to their lives on the streets. But we are doing our very very best to ensure they are protected. One young person told us, "we are grateful that Glad's has been with us up to this moment" and we will continue to be with them the whole way through this pandemic in anyway we can whilst keeping the Glad's House staff team safe too.
We are in awe of the whole team at Glad's House now, more than ever. The bonds that your support enables us to build with the street community means that we can be the adults they need right now. We understand that for many of you this is a really difficult time both emotionally and finacially but if you can support our team, we would be eternally grateful.
Please take care of yourselves,
Vicky