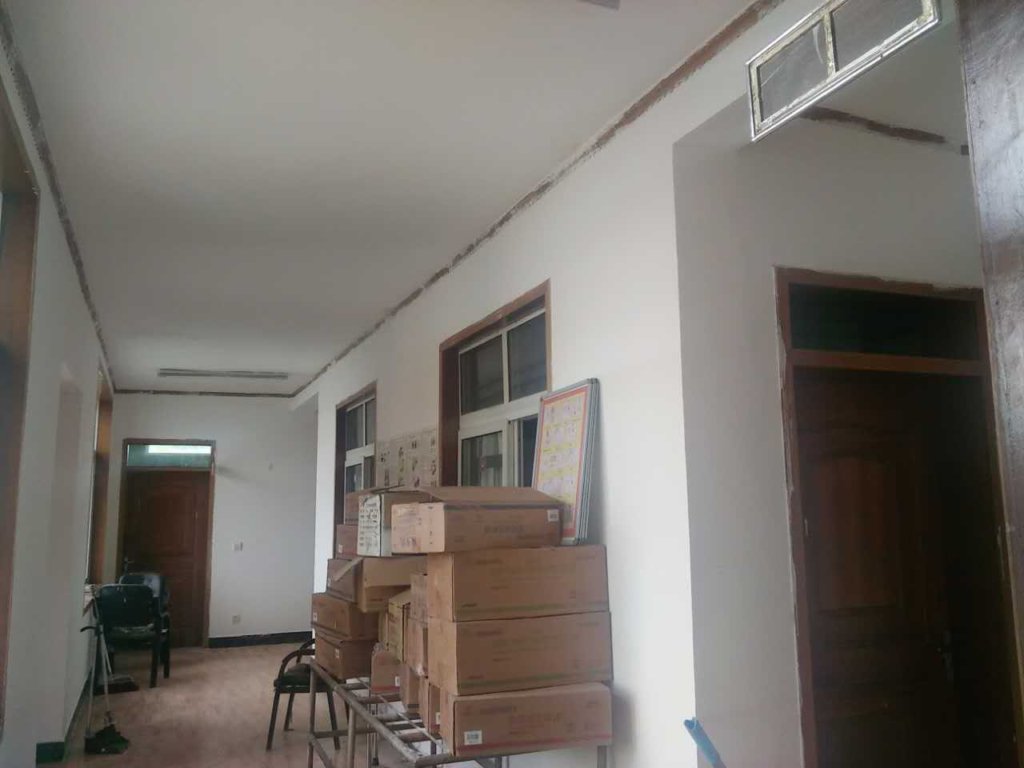 For several years during our annual visits to Rima Clinic, we have noticed the deteriorating condition of the ceilings and walls due to leaking in many of the rooms. In July, 2016, we were able to make arrangements for the much-needed repairs to the clinic roof and interior walls. This spring, we received photos of the completed new roof and re-plastered and painted rooms.
Now, rooms that were previously damp and moldy, are being used again for patient examinations, ultrasound tests for prenatal visits, and storage of clean birthing kits. The doctors were also able to move the pharmacy back to its original space near the clinic entrance.
Thank you to everyone who helped sponsor this big improvement, which increases the doctors' and midwife's ability to serve the pregnant women and families, as well as the health needs of all the local nomads.