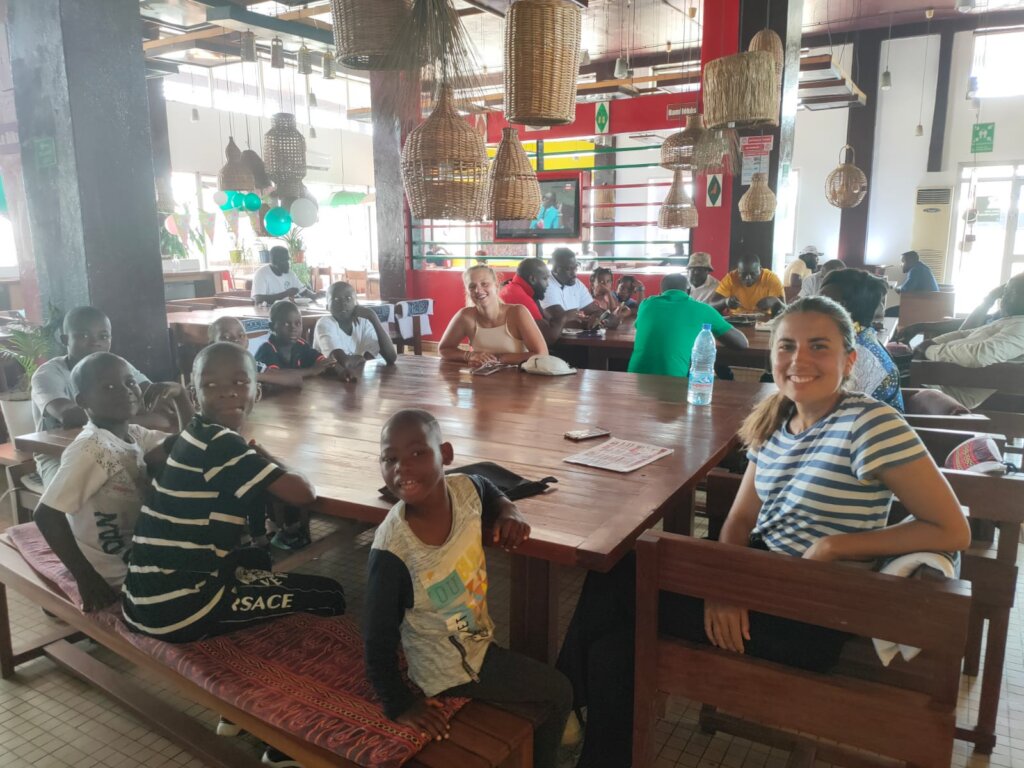 School results
The young people at AGAPE had mixed results at school. Some children saw their academic performance increase while for others this was not the case.
For the interns: thanks to the assistance of Mathilde and Elisa, two French civic service volunteers, almost all of them saw their school work improve by at least one point in the second term of the 2022/2023 academic year, with the exception of one young person who regressed by two points. But the reason for this drop is to be found elsewhere than his real potential.
For the externs: As for the externs, we note that the work has not been great on the whole, despite a slight progress for some youths. The external group that we accompany seems to have more difficulty in producing the expected school results. This can only be possible through a real individual awareness on the part of the assisted. It is something that we will address as well at our team meeting.
Recreational activities (outdoor activities)
In addition to the classic activities offered to the children at the Centre (schooling, homework help, cleaning, television, etc.) where everything takes place within the Centre, Mathilde and Elisa have once again initiated, fundraised and organised recreational activities outside the Centre (cinema, restaurant, swimming pool, etc.). The advantage of these activities is that they allow the youth to be in contact with the outside world. This allows them to have fun, to enjoy themselves, to escape and to get away from it all.
Visits and Donations
This first quarter of the year 2023 has been marked by visits from people who are sensitive to the work we do. These visitors have not always come with empty arms. We thank them deeply. Among the visitors were the visit of the pupils of the bilingual Malex school.
Participation at the Little x Little campaign
AGAPE Association took part in the last GlobalGiving Little x Little campaign. This campaign allowed AGAPE to raise funds for the needy. We take the opportunity of this report to reiterate our thanks to all those who donated during this campaign. There are many more campaigns coming up and we hope that you will continue to do so and bring your friends and family along. Thank you also to GlobalGiving for this platform which is a real tool to help in the world.
Group interview session
In order to help the youth interns to behave well, we have set up a new protocol for supervising and monitoring them. Since its inception, they give at least one presentation per week to their roommates and supervisors. The topic is usually a failure that the supervisors or volunteers have discovered.