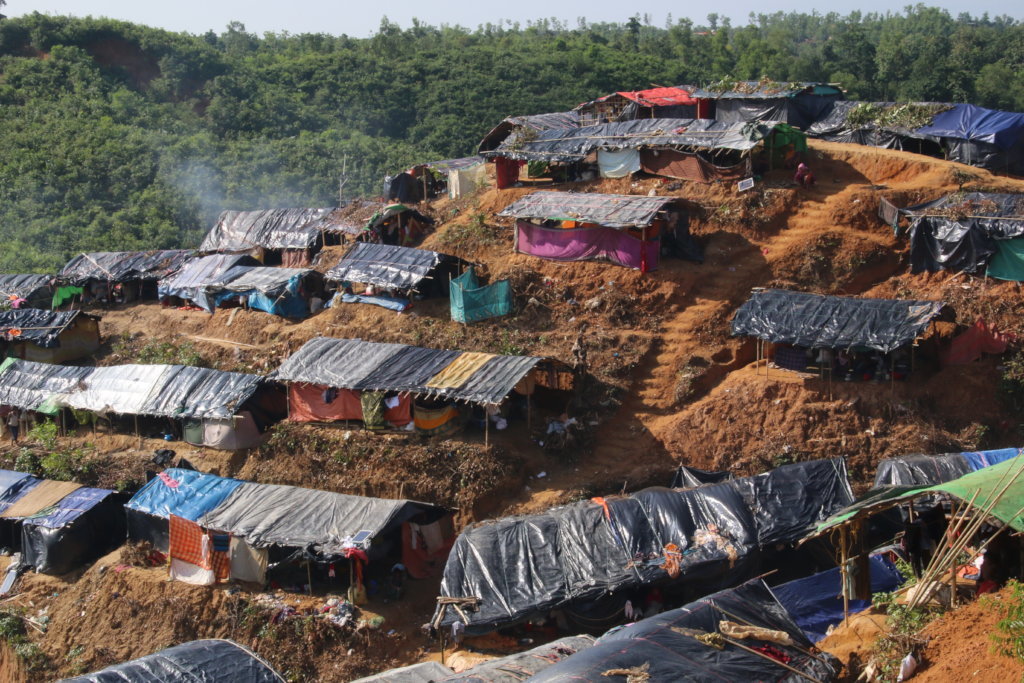 August 25th marked the second anniversary of the Myanmar military's brutal crackdown on the Rohingya Muslim minority population and the ensuing mass exodus of the Rohingya into Bangladesh. With negotiations over the resettlement of Rohingya refugees between Bangladesh and Myanmar stalled, more than 700,000 Rohingya refugees remain caught in limbo, unable to return to their homeland.
The monsoon season in Bangladesh officially started on June 17. A strong start to this annual weather phenomenon has created new challenges for displaced Rohingya living in Cox's Bazar, Bangladesh. Fortunately, with support from the international community, the efforts of monsoon preparedness campaigns are helping to mitigate some of the damage incurred by the temporary camps this season.
The Sunshine After the Rain
Despite the difficulties that this year's torrential rains have added to a fragile housing situation, GlobalGiving's nonprofit partners are providing unfaltering assistance to refugees living in the displacement camps.
See how your contribution helped to bring light to the Rohingya community amidst the storm season:
New Gender-Issues Radio Drama: Internews launched Ma Boin er Lai ("Mothers and Daughters"), a radio program focused on issues facing women and girls from both the Rohingya and host communities. As a serialized radio drama, Ma Boin er Lai follows the fictional lives of a female teacher and her students as they navigate a range of topics including sexual and reproductive health, gender-based violence, women's mobility, and access to information.
500 Children Celebrate Eid With New Clothes: Just in time for the Islamic holiday of Eid, OBAT Helpers Inc distributed new clothes to 500 children in the learning centers. This joyful celebration was a welcome break from the trauma these children experience living in displacement.
676 Water Quality Tests Conducted: In the aftermath of heavy monsoon rains, local water sources are susceptible to contamination from parasitic and water-borne diseases. Luckily, refugee camp workers are prepared for this issue and diligently test water source quality to limit communicable disease within the camp.
5340 Trees Planted to Prevent Landslides: The rapid development of the Kutupalong refugee camp has led to the deforestation of a fragile ecosystem, and directly increased the likelihood of hillsides during pounding monsoon rains. In order to address this precarious situation, Bangladeshi NGO Friendship is working with the Rohingya community to reforest the region.
As always, thank you for choosing to support community-led organizations as they stand with the Rohingya refugee community in their ongoing displacement.
With gratitude,
Andrea Osorio + the GlobalGiving Team