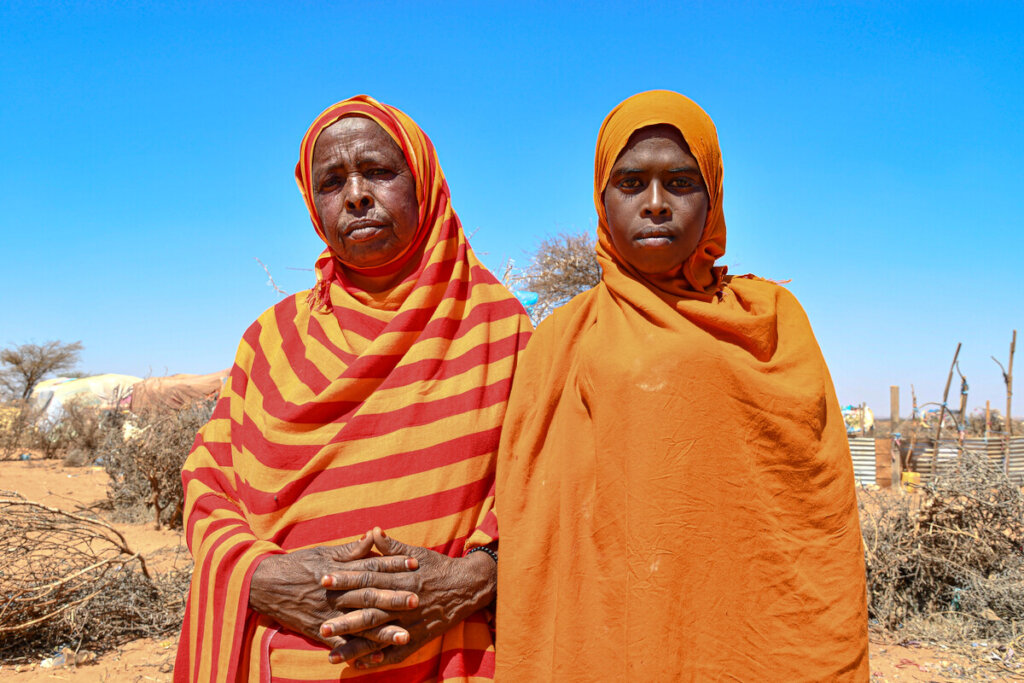 Saafi and her daughter migrated from their original home in the Odewyne District in search of clean and consistent access to water since everything has become so scarce due to the drought.
On June 20th, we commemorated World Refugee Day, where we honored the millions of people around the world who have been forced to flee their homes and seek shelter in new and unfamiliar places.
People become refugees for many different reasons. Some, like Saafi, become climate refugees when they are forced to leave their homes due to climate-induced disasters. Previously, Saafi was a specialized butcher in Somaliland. However, she had to abandon her business and leave the place she and her daughter once called home in search of clean and consistent access to water since the drought has made everything scarce.
She shared with us: "When I was young the situation was not like this. The environment was so rich, people had a lot of animals. That time there was support from neighbors, the relationship was good. Now all those things have stopped."
We believe in advocating for fair policies that ensure a just world for all. That is why in each of these situations, ActionAid is present, working to ensure that the most vulnerable among us are protected, supported, and empowered.
We strive to meet basic needs through the distribution of food, sanitary supplies, and hygiene kits for women and girls. And we guarantee longer-term support by creating safe spaces for women, offering counselling for survivors of gender-based violence, and providing resilience trainings so that women can lead their communities as only they know how.
We're grateful, as always, for your continued dedication to human rights.