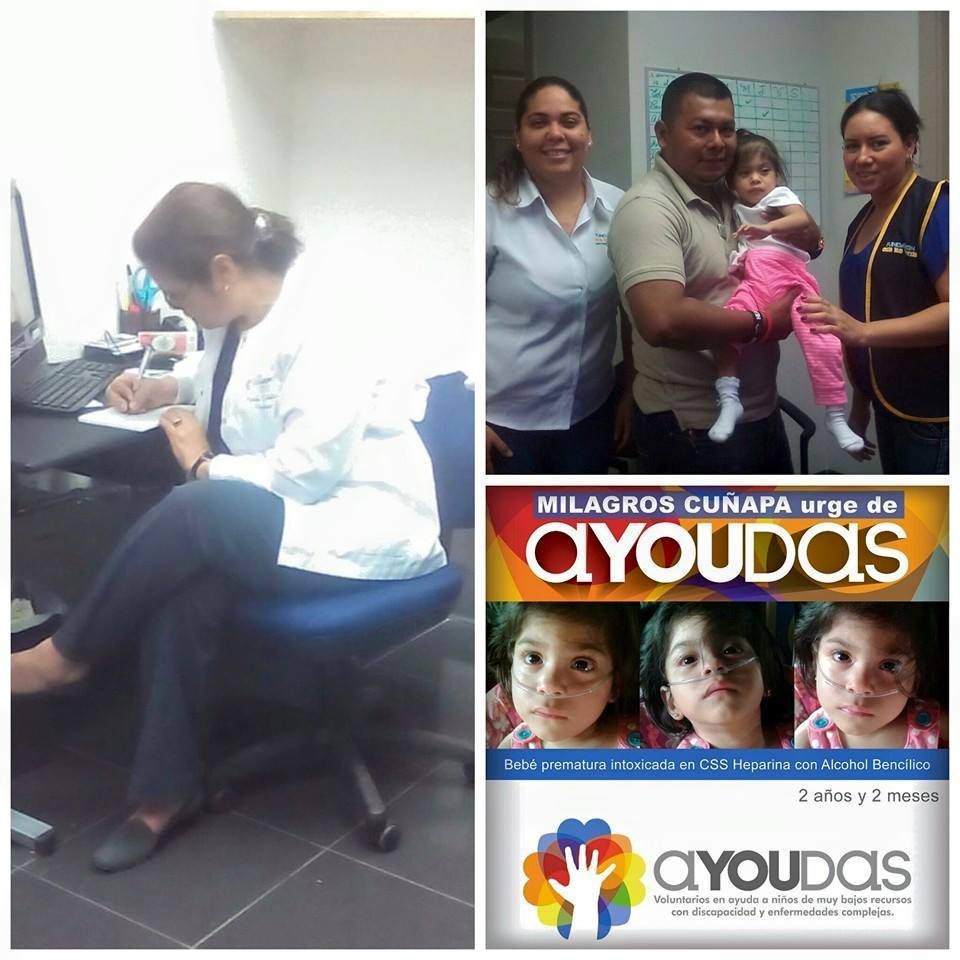 CHOCLEAR IMPLANT DAY -
Celebrating Cholear Implant Day we participated with "Puedo Oir Group" in an activity where families with implanted children had the opportunity to interact and share stories
EDUCATING PRE-SCHOOL TEACHERS
We offered a conference on Hearing Health, Screening and Early Detection for school teachers who work at our National Lottery Organization, pre-schools. Dr. Stella Rowley and Analida Pitty Ceballos from our FOV board presented two interesting conferences.
GOOD DEEDS DAY – FREE HUGS FOV
On March 15, for the 1st time ever, Panama participated in along with more than 70 other countries to celebrate "Goods Deed Day". Our foundation decided to participte to communicate with people in a very singular way : We gave away Free Hugs!! In this way we connected with many new people who now know about us and can use our services.
GRAND OPENING OF OUR CLINIC IN A NEW LOCATION
Looking to serve more conveniently our patients, on April, 2015 we inaugurated a new clinic located on Vía Fernández de Córdoba, which offers all the audiological exams and speech therapy, all under the same roof! Access to the new clinic is much easier as it is close to metro station and arriving, by bus, taxi or even walking is now possible.
INTERNATIONAL NOISE AWARENESS DAY
For the fourth consecutive year, Fundación Oír es Vivir, celebrated and promotioned in Panamá, the 20th version of International Noise Awareness Day which this year was on April 29th. This special day, which intends t raise concience and education in regards with noise induced hearing loos is celebrated with a minute of silence from 2:15pm to 2:16 pm. The support was massive ! Over 35 media companies including television, radio, outdoors, magazines and newspapers suppported this movement providing free advertising to invite all to hold 1 minute of silence. The hashtag #Solo1Minuto (#Only1Minute) became trending topic in Panama during the month of April, and many companies as well as personalities and individual demonstrated their support by sending us a selfie doing "shhhhhh".
Over 17 local celebrities along with 4 deaf kids, donated their image, time and efforts to be the face of our print and tv campaign. We also offered on that special day Free Hearing Screening at our clinic.
OUR MOBILE HEARING SCREENING PROGRAMA CONTINUES REACHING MANY
Along with the services we provide at our clinic, we have continued to take our team of professionals to public and private schools as well as to indigenous communities and rural areas to be able to extend the benefits of our hearing loss detection program. Here are some of the places we have been able to serve in the last 3 months:
Over 450 kids attended in 4 public schools the area of Tocumen: Schools were, Nuevo Belén, La Siesta,Emperatriz Taboada y Sector Sur
HEARING TESTING FOR ADULTS
Several have been the companies benefited during this period with our hearing screening tests for adults. Among the ones visited are:
FREE EDUCATIONAL CONFERENCES FOR TEACHERS AND PARENTS
on May 6th, we offered the 7th version of our Free Educational Conferences for Teachers and Parents which aim to help them aquire knowledge on different thems related to hearing health, education and raising. On this occasion we invited 3 reknowned local professionals who contributed their time and knowledge with interesting themes on "Strategies to Deal with Bullying at School", "Color a Language that Communicates", "Proactivity, the Key to Personal Growth" and finally one conference about hearing health.
Attendance was a full house with over 100 participants all very please with the help Fundación Oír es Vivir provides with this educational events.
A NEW COCHLEAR IMPLANT FOR GABY
With the help of Fundación Sus Buenos Vecinos, a local and very reknowned Foundation lead by the biggest bank in Panamá, Banco General, we could give 8 year old Gaby an upgrade of her cochlear implant. This new version which is the Neptune – a water proof implant – will allow Gaby to also excel in what she loves best: To swim.
HEARING SCREENINGS WITH THE LIONS CLUB
On May 23, we were part of the annual Hearing Screening event held by Lions Club at Santo Tomas Hospital to benefit adults. In this occasion our team of fonoaudiologists participated had the help of students from the university UDELAS and worked along with many other institutions invited to provide exams and general information to the adult population that attended.
THE GIFT OF SOUND THROUGH HEARING AIDS
We are currently working on adapting hearing aids for several kids and young adults who have hearing loss. Among the first ones to receive this help we count Milagros a 2 year old girl and Natael, a 13 year old boy from the indigenous Emberá community. They both, along with around 6 or 7 more kids will start enjoying the gift of sound. This life changing action has been worked in conjunctions with Fundación Pro-Integración who provides, exams, adaptations and hearing aids to complete the circle of sound and benefit our patients !! It is the work of many who make this possible.
FREE EDUCATIONAL CONFERENCE FOR PANDEPORTES
On May 27th we offered a free 1 hour conference about Hearing Health and Noise Protection to the employees at Pandeportes, our national entity that promotes sports. The intention behind this service is to alert them all in respect with hearing care.
YOUR VOTE COUNTS – COMPETING FOR A CASH PRIZE
We have been actively participating in the month of May to collect as many votes as posible for our Foundation in order to be able to win one of the cash prices offered by Fundación Sus Buenos Vecinos – from Banco General – to the 29 local foundations that raise the most votes among their clients. We have organized a well motivated task force that with the help of volunteers is looking for votes in malls, universities, companies and with friends and family. We hope our efforts is worth one of the prices, as we need it so bad to keep on working to take hearing health to those who need it the most in Panama.