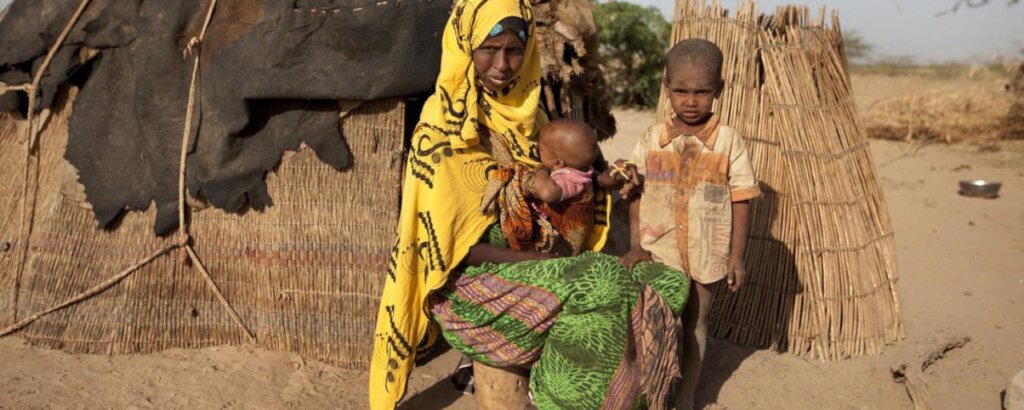 Dear the GlobalGiving Team and our supporters,
Unfortunately, we have not yet been able to raise funds to purchase a deep water well drilling machine. We have not found any individual or organization to donate a water-drilling machine. Surprisingly, many animals and people are still dying due to lack of water in different parts of the country due to the drought.
Case story; how pastoralists in Ethiopia starve and are displaced by drought
A devastating drought is causing the worst food crisis to hit Ethiopia in 30 years, putting millions of people at risk of hunger and disease. The Ethiopian government estimates that 10.2 million people will need humanitarian assistance in 2016. We are helping over 1,000 people by trucking in water, repairing boreholes and wells, and giving out animal feed. The provision of clean, safe water during a food crisis is vital for drinking, cooking and for hygiene.
Many people like Habodo (pictured above) are living in small community settlements after being forced to leave their land in search of food and water when their livestock died.
Habodo's story
Habodo lives with five of her seven children in a small wooden shelter, covered in animal skins, in a camp for internally displaced people (IDPs) in the Siti Zone of Ethiopia.
"We have stopped here because there is no water anywhere else. We couldn't take our house with us. The sun disturbs us. We don't even have blankets", she explains, while sitting outside their small shelter.
"The water provided by aid organization here is great for us because it means we don't have to travel for hours to collect it. Before the water truck we had to travel a long way to collect water. We would start walking at 6 AM and get home at 12 noon." Although the water is helping Habodo and her family survive, the drought is still having a huge impact on their lives. "The hunger is too much, so we have started eating strange things" like "tree roots, but they don't have any taste and they don't remove our hunger. We feel paralysed and powerless."
Howa sits with her daughter outside their shelter in the Harisso internally displaced persons (IDP) site, Siti Zone, Somali region, Ethiopia.
Please come let's work together to save lives.