In April of 2020, we received a call from a lady who had been caring for two horses that had been severely neglected by the previous owner. She had done all she could to help them regain some weight, provide vaccinations, good food, etc. But she was coming to the end of her resources, and didn't know what to do since one of the horses just wasn't putting on much weight. We took both horses into Easy R Equine Rescue. One was a full size horse named Ice, and the other was a pony named Fire. Fire was placed into a foster home, and as is often our process, we encouraged the foster family to pick out a new name for Fire. In a few days we were informed they would like to name him Nugget. Which seemed a very appropriate name for a pony his size.
Nugget was still a stud, so his first visit with the vet was to be gelded. He also received vaccinations and a general exam. His weight was still a concern. He just wasn't gaining as he should with the amount of food he was receiving. Our intake process always includes a thorough dental exam and floating of the teeth. Once Nugget was sedated and his mouth examined, it was clear why he wasn't gaining any weight. For one, he was older than we were told--probably in his early 20s and his teeth were not in very good condition. And two, he had obviously, at one time, lost an upper tooth, which caused the lower corresponding tooth to grow long. REALLY long. Long enough to be piercing his sinus cavity every time he bit down. There was a hole up into his sinus that was impacted with food. And infection. What pain that little guy must have been in!! And that long tooth kept him from grinding up much food and absorbing nutrients.
After two dental visits 6 months apart, the long tooth is now the same height as all his other lower teeth. He still has a hole in his upper jaw, which will probably never close up. This hole will make him suspectible to more infections and hay impactions. But we will keep a close eye on the situation and make him as comfortable as possible. As we hoped would be the case, Nugget started gaining weight and feeling better. He was more active and alert. And boy, did he have a big attitude for such a little guy! Due to some herd dynamics with Magi, we recently moved Nugget to another foster home. After he was told by his two new pasture mates that he was NOT going to be in charge at this new place, he quickly settled down and settled in. Horses like Nugget need clear boundaries and expectations. And that's what he is getting not only from his very experienced foster family, but also from Gravy and EZ (his two new horse buddies).
We don't know Nugget's history. He is tentative and wants to evade being caught. But he is really warming up to people and finds a good grooming rather relaxing and enjoyable. And he loves his senior grain! Nugget is available for adoption and hopefully a family will come along that can provide him a nice pasture and a lot of TLC and companionship.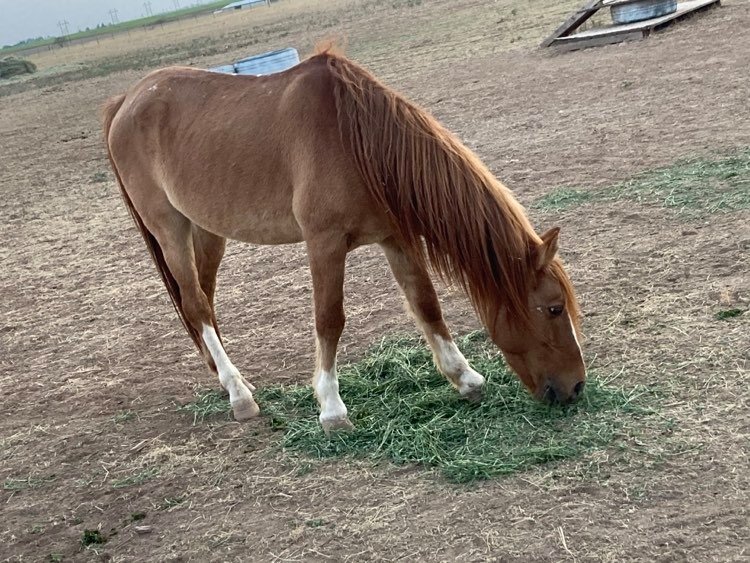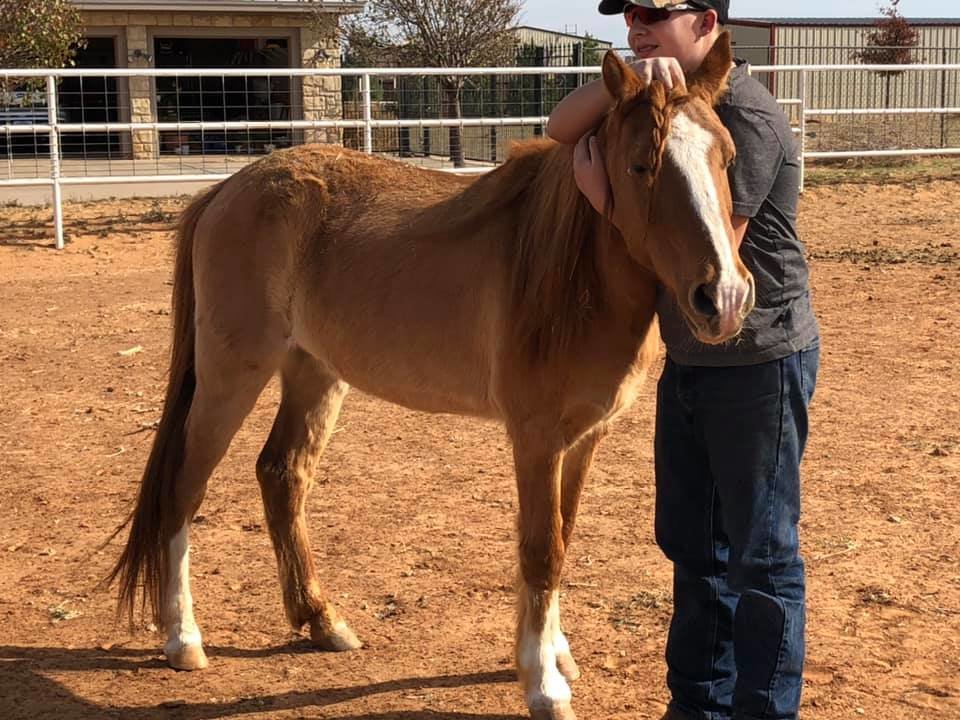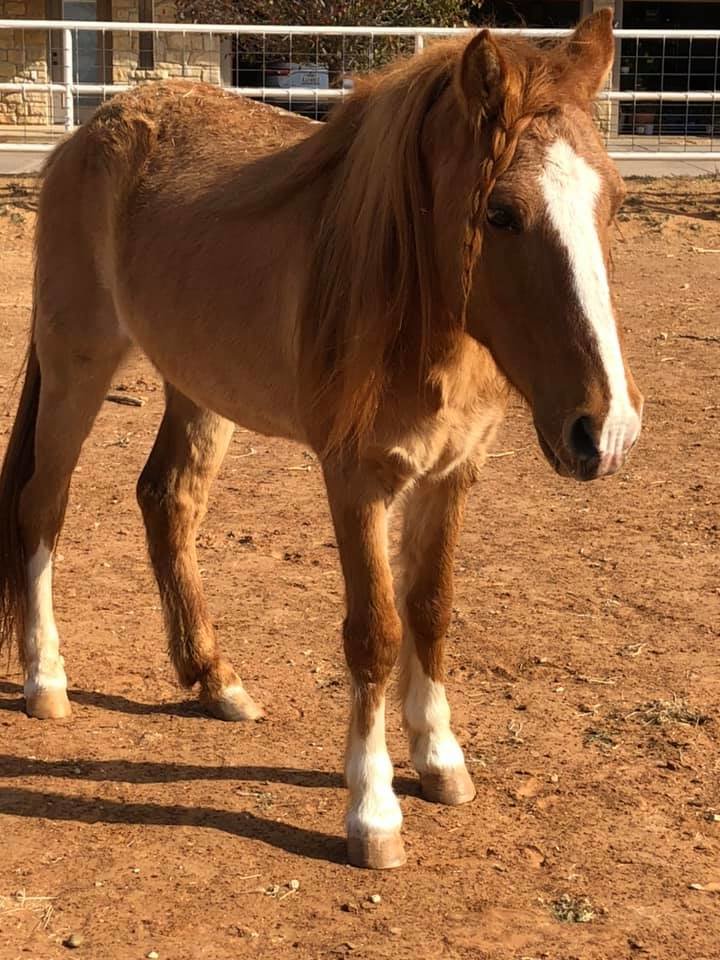 Links: