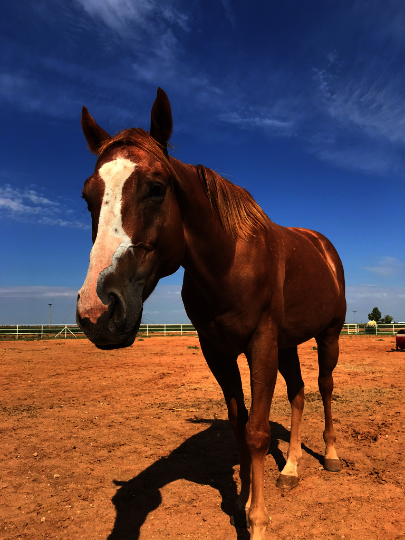 Ollie came to Easy R Equine Rescue over a year ago. He was barely 5 years old and had been racing at the tracks since he was 2. Sold at an auction and purchased by a woman who let him get extremely underweight, Ollie needed a lot of TLC. After an exam by an equine veterinarian, it was determined that at some point in his short life he had already had a fractured hip, in addition to issues with his feet and an open wound on his other hip. He was kind of a mess But a cute, curious, personable mess! Ollie got along well with other horses and people, and kept his foster parents laughing at his antics.
All of Ollie's external injuries healed, a farrier was able to keep his feet comfortable with therapeutic shoes, and he gained much needed weight. Because of his gentle nature and his history of being ridden, we decided to place him with a local trainer to assess his skill set and knowledge base. Just because a horse has been ridden on the track doesn't necessarily mean he has all the training he needs to be safe for riders in other disciplines. The trainer immediately acknowledged his endearing personality and curiosity, and he became one of the barn favorites. Within a few weeks though, it was obvious by not only the trainer but also the farrier that Ollie was experiencing pain, mostly likely in his knees. The farrier could hardly bend his front legs at the degree needed to trim and put on shoes. With that information, we set an appointment with an equine specialist at a regional vet clinic. X-rays showed that this young horse already had arthritis in both knees and a sigificant bone chip off his front left knee. Surgery was the only thing that was going to fix the problem. Knowing the surgery would be expensive and the rehab process labor-intensive, we proceeded with the surgery.
After the surgeon was finished, he called to update us. Not only did Ollie have the one large bone fragment chipped of his knee, he had SIX other bone fragments floating around in there. The bone fragments had shredded the cartlidge as well. All the fragments were able to be removed successfully and the surgeon cleaned up the cartlidge in the joint. The hardest part to hear from the surgeon was that this sweet, gentle horse had had this injury for a long time, meaning he was raced on the track with the injury.
Fast forward a month to now. Because Ollie has an INCREDIBLE foster family, he has been completing his rehabilitation process at their home and is progressing beautifully. And because of his wonderful personality, he is the perfect patient. His knee is healing well and he is gaining mobility in it.
Ollie's entire bill was $2500. Because we have wonderful and generous donors like you, we were able to immediately say yes to the surgery without having to worry much about the cost. We can't describe how grateful we are to our supporters. The horses that come into our rescue have been through a lot of difficulty, and sometimes, actual abuse. Without you we couldn't provide them the rehab services needed to bring them healing and restoration. Thank you for being part of Ollie's success story. And, by the way, the foster family has fallen in love with him and will probably make him a permanenet member of their family.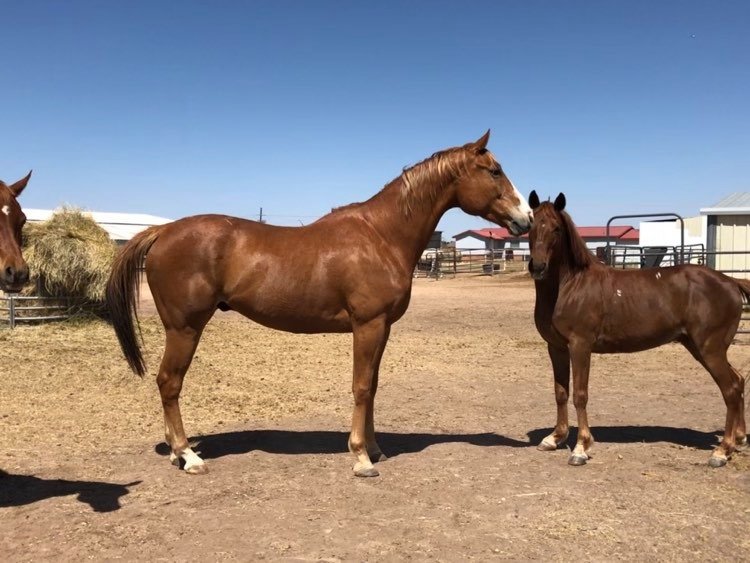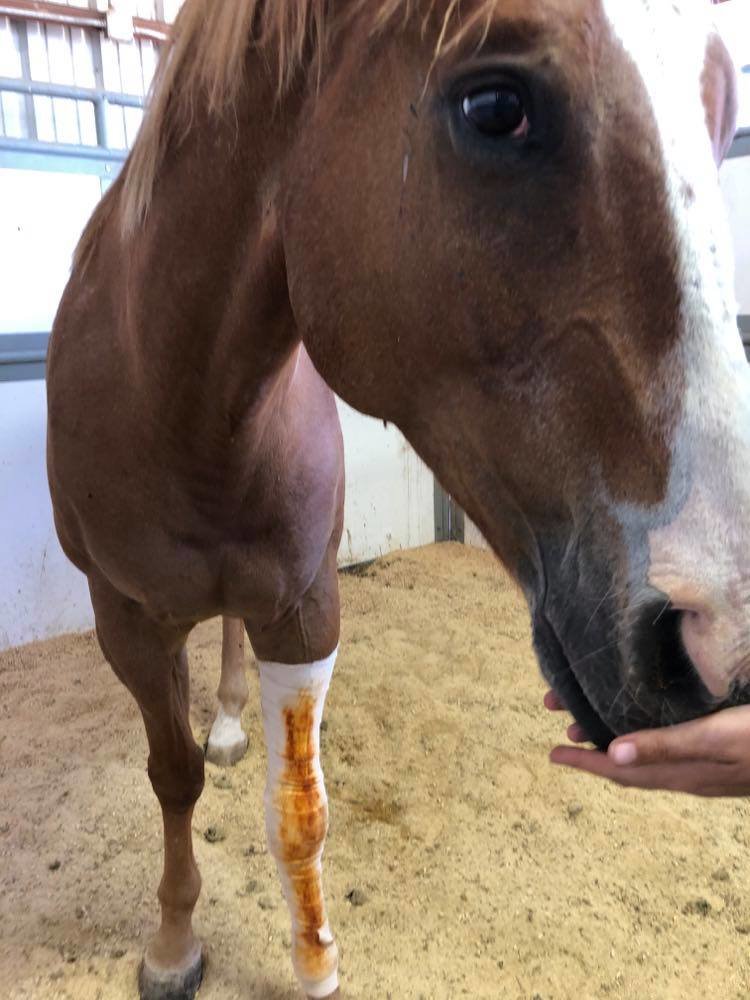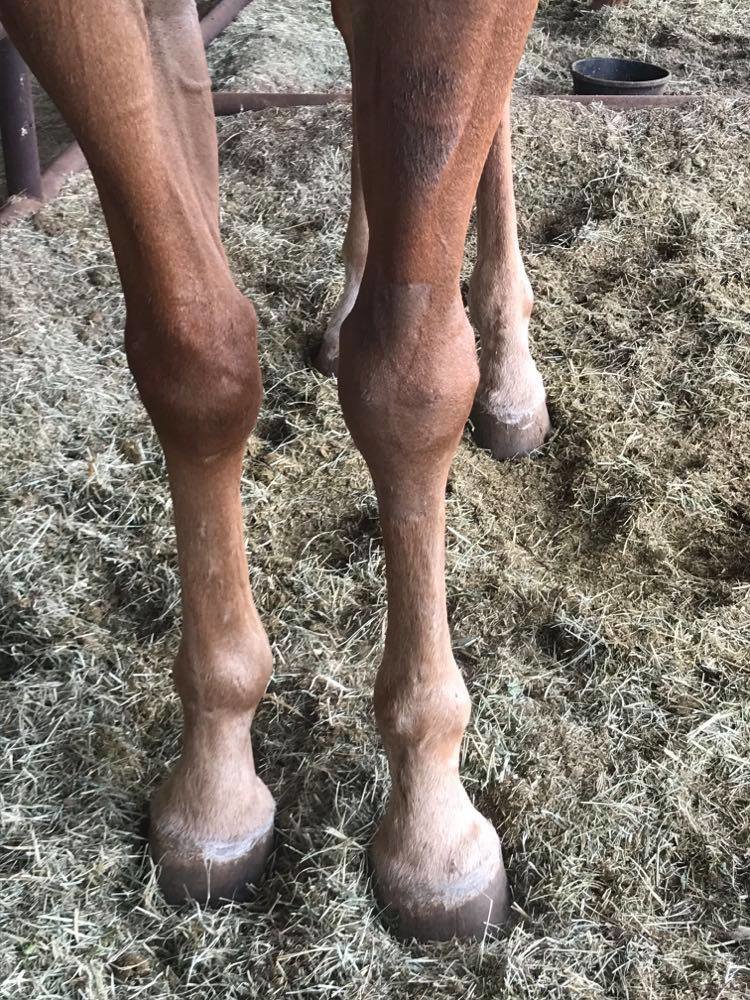 Links: