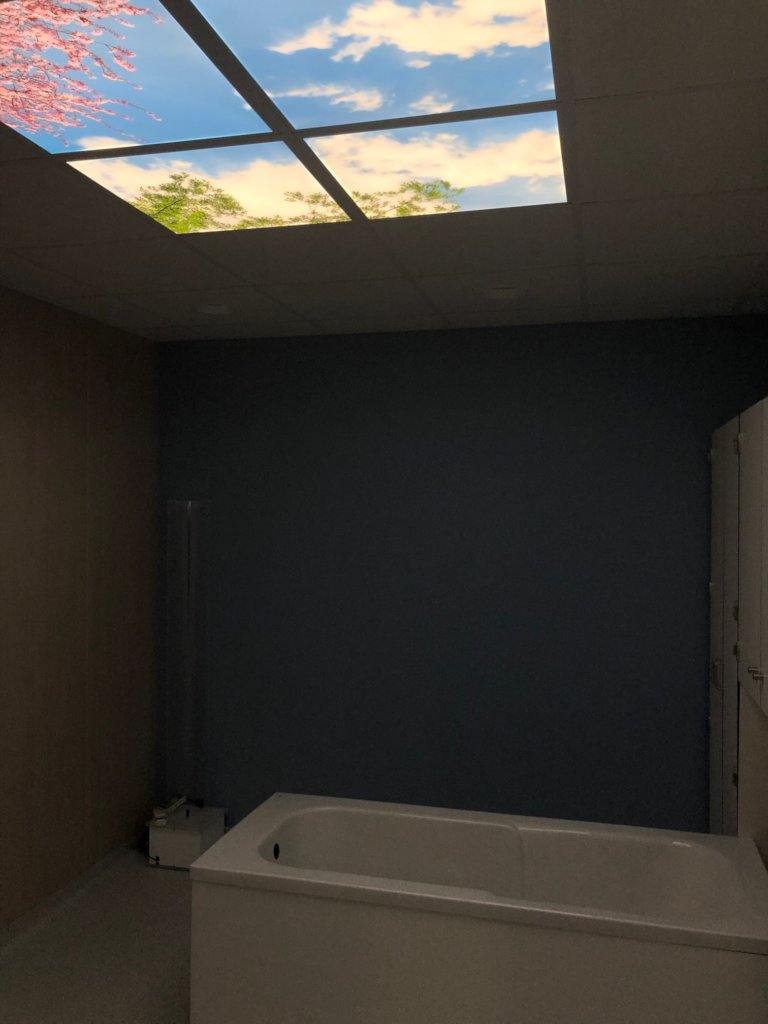 Dear donors,
I am so happy as to tell you that this project is done.
We are so proud to have contributed to this wonderful project, changing totally kids life in this service. You will see some pictures attached, this is the best way to realise the impact of your donation.
As we discussed previously, life and colour has invited each other in the new protected sector, composed of 6 rooms of 14 m2, all equiped from a bathroom. The child don't sleep more alone, mother or father are able to stay close to him. Kids have the opportunity to leave his room and go to the sport/recreation room, or to take a bath while benefiting from air treatment specific.
You can watch these videos :
https://france3-regions.francetvinfo.fr/nouvelle-aquitaine/gironde/bordeaux/chu-bordeaux-secteur-protege-enfants-malades-se-renove-1677927.html
We are currently contributing to the same project but in Paris right now, at hôpital Trousseau, so I really encourage you to go on supporting us by making your new donation to this running project. Here is the link : https://www.globalgiving.org/projects/trousseau-pediatric-hematology-unit-renovation/