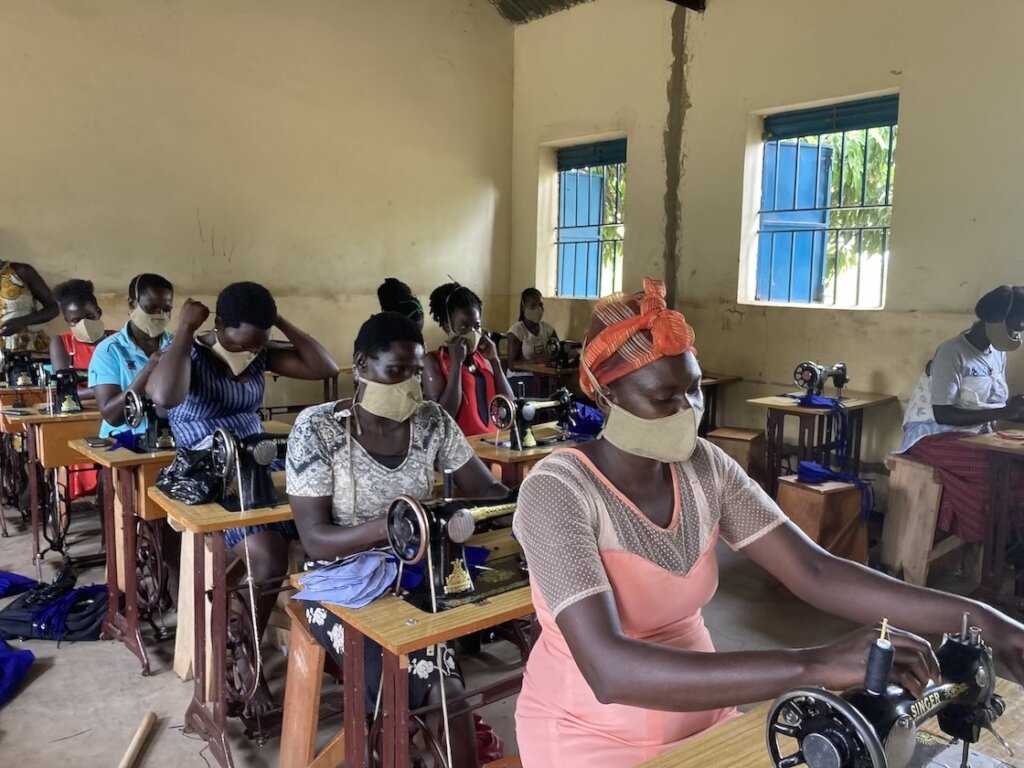 Terra Renaissance is Training with a Mission: Report from Uganda
After more than two decades of an immensely cruel war, the Acholi people of Northern Uganda are in a process of healing, both as individuals as well as a society. There is an enormous need to rebuild and repair all important societal structures. Among the most challenging and painful tasks are the treatment of emotional wounds, overcoming extreme poverty and physical wounds of the war-affected persons, and economic reintegration of the Formerly Abducted Persons(FAPS)–especially the girls, returning from the rebel force, the Lord's Resistance Army.
It is clear that the situation of Former child soldiers/Formerly Abducted Youth in northern Uganda is still far from Peaceful; many have lived all or most of their lives in a state of insecurity, abduction, War, displacement, and now poverty. The Terra Renaissance reintegration efforts aim at bridging the gap between increasing conflict in the community and the high level of poverty.
Our training model is towards self-reliance;
Not how many we can train in a year
Not how short the training is
Not attractive certificates
But;
Improved curriculum
Providing enough skills for jobs
Providing tools and equipment
Support after training completion
Terra Renaissance in Uganda provides training to the registered beneficiaries in the skills of Fashions & Designs and Carpentry & Joinery. This is intensive training for a period of one year and a half which for the 10th intake was interrupted by the spread of Covid-19 that made the Government to issue strict guidelines which affected our training program.
Most beneficiaries that graduated at Terra Renaissance have improved in skill level competency. We know that all those who have completed their training at Terra Renaissance have enough power and capacity to bring a change in their communities directly and indirectly where over 99% of the supported beneficiaries are engaged in productive skill work against all odds with complete resilience.
After passing out the trainees, periodically we have technical staff and social workers follow them up in their workshops and support them in areas of need such as group strengthening financial and record management skills, Continuous counseling to the students in terms of business and psychosocial counseling, and Continuous technical support in hands-on skills for sustainable improvement.
Terra Renaissance Training model caters for information sharing, practical capacity building, and skills for life that help the youth and former child soldiers of the LRA towards attitude change, Self-Reliance, Human progress, and sustainable economic dependencies.
Terra Renaissance continues to train and equip 53 trainees currently as the 11th intake that started training in April, 2022 to gain skills and go forth as change agents in the skills of Carpentry & Joinery, Fashions, and Designs as well as Life Skills for change even amidst calamities such as Covid-19.
Thank you for reading this report. We have been trying our best to help people in need, and are always motivated by your focus and support. Your donation will be carefully used to fund our activities.
Peace!
With deep gratitude,
Jimmy. F. Otema, Terra Renaissance