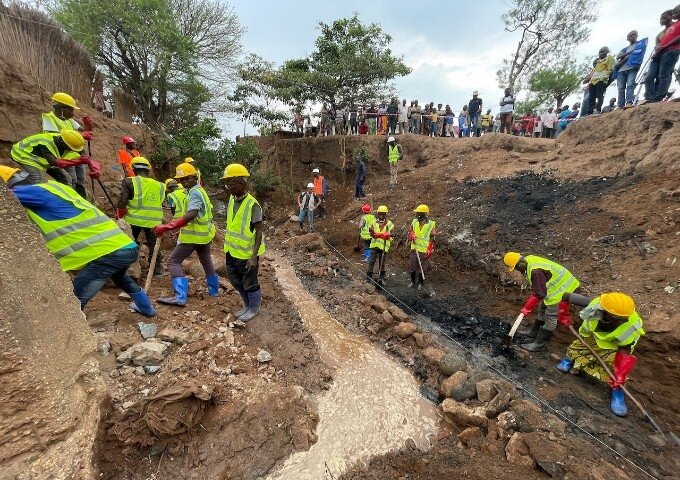 The people of Democratic Republic of the Congo face countless risks and hardships: conflict, natural disasters, poverty, COVID-19, malaria, Ebola, and so on. In Congo, the impact of COVID-19, which is considered to be a global crisis, seems to be a small problem. This is because there are many other hardships that cause many lives to be killed every day. The death count from malaria alone is nearly 90 times higher than the death count from COVID-19 infections.
In particular, the people living in the conflict-affected South Kivu and Central Kasai provinces face poor conditions. In September this year, Terra Renaissance launched a project in partnership with the United Nations Development Program (UNDP) to improve the resilience of vulnerable populations in both regions.
We are working to improve community infrastructures such as clinics, schools, and bridges that have been destroyed, not only by the conflict but also by the floods. We are also providing technical training and livelihood support to help vulnerable people improve and maintain their livelihoods even in the face of risks and difficulties.
The attached photo shows the construction of a seawall and a bridge in a conflict- and flood-affected area in South Kivu Province. We are providing job opportunities to over 400 local people and hope that they will be able to rebuild their communities despite their vulnerable situation.
In this region, many people have not only suffered a direct loss of their families and homes due to conflicts and floods but also have not been able to escape from poverty. As a result, many children are still in a situation where they cannot receive adequate nutrition and many are still dying from preventable and treatable diseases and infections.
As we have been working on this project so far, we feel that the local people are eager to make their community as good as possible. In order to respond to this passion, Terra Renaissance would like to continue its work in the Republic of Congo.