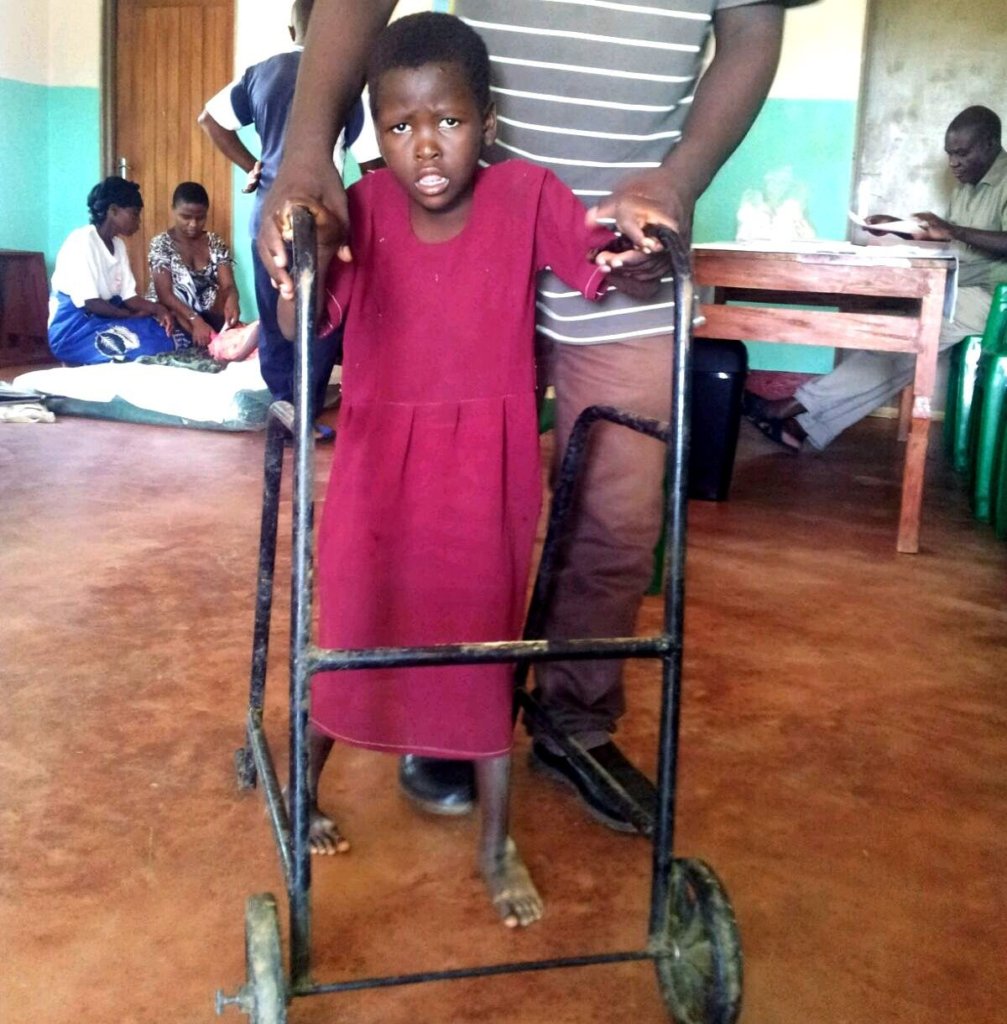 Dear donors,
I am very pleased to confirm that the work of the Tiyende Pamodzi's group to support young children and women affected by disabilities has continued relentlessly. As the project goes ahead, the number of people in need of assistance keeps on increasing. As a result, we are now providing physiotherapy courses to thirty-two volunteers, to improve their knowledge and skills and consequently the quality of the service offered to patients.
There is an average of twenty-five people participating in each session, where we also offer a meal that is prepared by the volunteers with the help of the parents of the children engaged in the sessions. Children who suffer from severe malnutrition do also receive dietary supplement as vitamins, minerals and fiber. Similarly, we do also offer –to the most in need- weekly transport to the Mangochi Hospital.
Throughout 2015, we have been able to buy five CP chairs, four wheel chairs, five standing frame, four Zimmer frame as well as minor medical equipment as prosthesis. Mattresses and pillows were also needed to support patients during treatments. We are working very well with the local communities, who are dedicating time and energy to facilitate the work of the people directly involved in the project implementation.
Despite all the good news, we dearly wish to provide more trainings and medical equipment that could guarantee a normal life to the people suffering from physical disabilities.
The overall sustainability of the project relies on the transfer of as much knowledge and skills as we possibly can and on providing them with the equipments needed to extend the support that they can receive at home and in their everyday lives, outside then sessions.
As always, a warm-hearted thank you for your generous support.