Project Report

| Sep 12, 2014
Haitian Farmers See Significant Improvements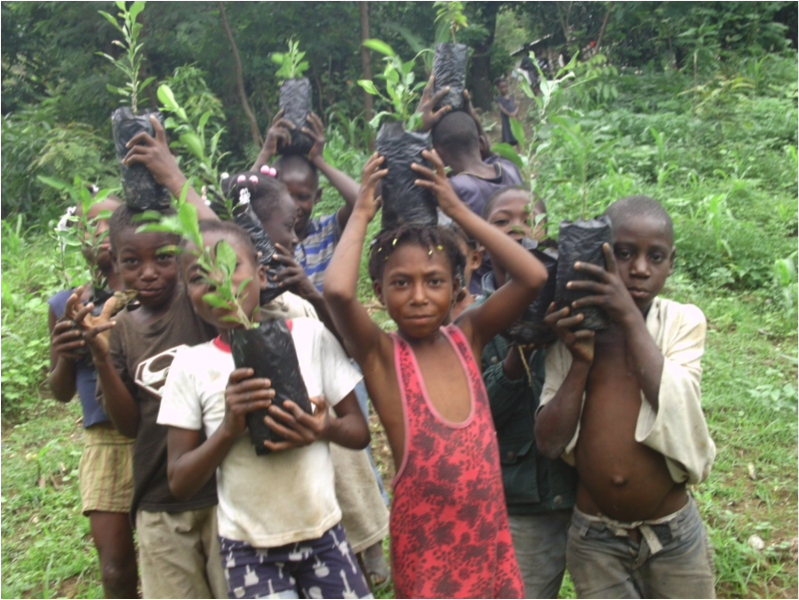 Trees for the Future's (TREES) work in Bethel, Haiti has had successes with farmers both economically and environmentally. Haiti's history of deforestation has had serious local environmental implications, including recurrent droughts and destructive soil erosion. Unsustainable agricultural practices, like slash and burn (clear-cutting natural trees and shrubs to be burned as a short-lived soil nutrient injection), fuel these environmental phenomena and continue to be the standard across much of the country. With TREES's agroforestry interventions, however, our participant farmers are noticing significant yield increases and re-greened landscapes.
TREES has made great strides with participant farmers in Haiti in stabilizing participant farmers' livelihoods while fortifying the natural environment in which they work. Increased yields have been seen in a variety of local farmers' garden produce, such as tomatoes, beans, and cabbage, and through diversification of their farm products to incorporate a variety of tree species. New products coming from farmers' land include timber, fruit, and leaves that can be consumed or sold. With diversification of products, these farmers are less vulnerable to price spikes and drops in any single product. Increased local diversification of crop species also mitigates environmental vulnerability to pests and diseases by ensuring that overall crop loss to any single combatant is reduced. Additionally, the incorporation of trees into previously established agricultural systems is helping ensure the long-term viability of farmers' land. Formally, monocrop harvesting meant that stripping the land of nutrients and leaving it vulnerable to extreme desiccation from the sun and the erosive powers of wind and rain. Tree cover is now increasing leaf litter in tandem with nitrogen fixation at the root level, continuously recharging the soil's fertility. New tree canopies are offering shade protection while tree roots are effectively stabilizing the soil. What's more is the sense of environmental responsibility fostered through our consistent training program and technician follow-up. The farmers we have worked with now understand the indispensability of the land, soil, and natural environment. Project successes have positively affected both the participant farmers and the environment in Bethel, Haiti, but ongoing challenges along with a strategic organizational redirection have made continuing work there out of our focus.
With minimal inputs, participant farmers have successfully incorporated tree species into their agricultural systems, offering a more sustainable long-term source of income generation. Activities at the Bethel project site included training on tree nursery establishment and management, outplanting techniques, orchard management, and gardening. Extended tree varieties included coffee, pomegranate, cashew, citrus, breadfruit, along with a number of fuelwood and timber species. This past year, farmers in Bethel have planted just over 12,000 trees. Despite these numerous successes over the years, Trees for the Future is redirecting its agroforestry international development efforts toward more consolidated geographic areas outside of Haiti, aiming for a greater and more efficient impact.
On behalf of Trees for the Future and the farmers of Bethel, Haiti, I would like to thank all those who have graciously donated to the project. It is your donations that have made all of these strides toward food and environmental security possible.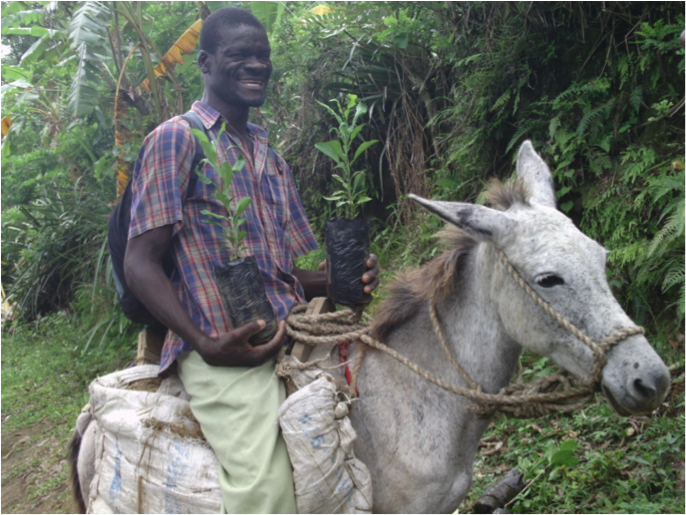 Links: