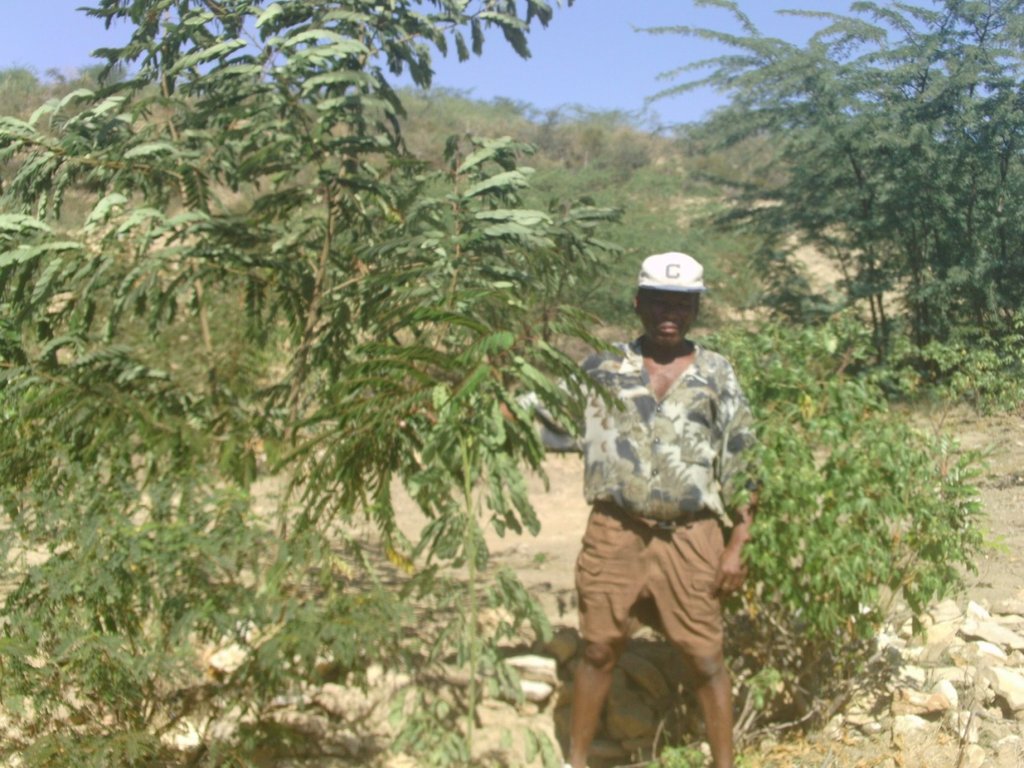 The first quarter of 2014 has been the dry season in Haiti and the main activities in our Bethel project have been: nursery maintenance, supplying agricultural tools and equipment to farmers and training farmers in forest garden design and establishment. Additional activities included on-site technical assistance to farmers, specifically helping farmer's plan tree planting tree sites for the upcoming rainy season. In 2013, Trees for the Future planted 11, 000 trees in Bethel and currently there are 9,948 seedlings in the nursery ready to plant once the rains arrive this April.
Figure 1 below shows a Trees for the Future site in Bethel that contains Cassia siamea trees planted last year. This farm will transition over to a forest garden and will soon be planted with a diversity of other plant species that will provide variety of benefits including food, fuel wood, timber, food security, and other marketable income generating products. Nurseries that have been maintained for planting next month contain coffee, Quercus sp. Prunus sp., Psidium guajava and Cassia siamea.
Twenty five farmers in Bethel have received Trees for the Future support this quarter through tree planting assistance, agriculture and agroforestry technologies.
The plans for next quarter in Bethel include:
1. Continued nursery maintenance
2. Training and workshops on forest garden design, maintenance and tree planting
3. Planting of bean and melon seeds in the forest gardens
4. Out-planting of nursery seedlings into forest gardens