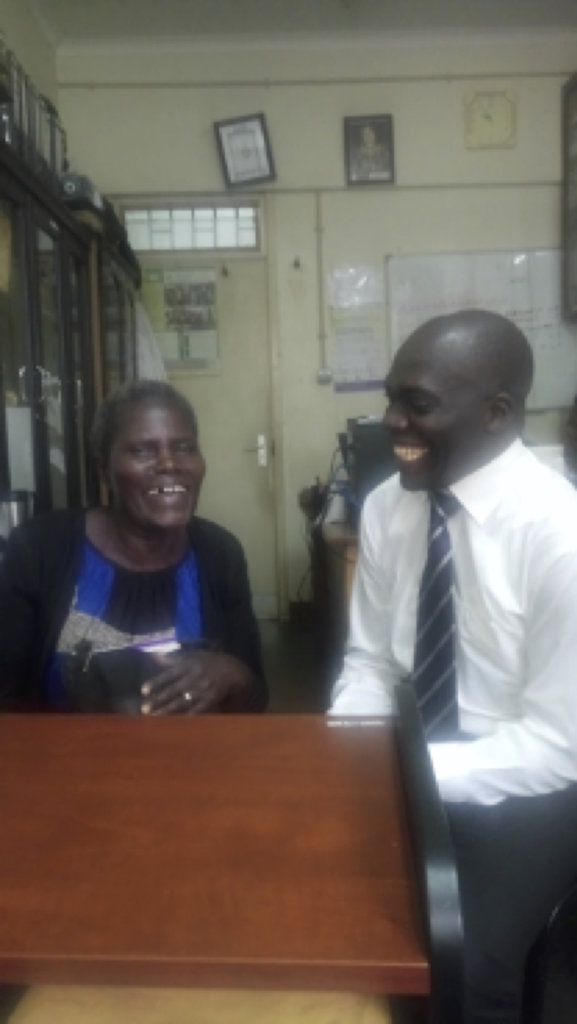 To our donors and supporters,
Greetings from the team here in Uganda and we do hope that you and your loved ones are all keeping safe! We stand with everyone else during these challenging times brought about by the Covid-19 pandemic!
We are happy to share with you highlights of our work in the last 3 months.
The Covid-19 pandemic: For more than 3 months now the country has been in lockdown as a measure in controlling the transmission of the Coronavirus! The numbers of confirmed Covid-19 cases in Uganda have gradually increased and are now at more than 800, many of which have recovered and no deaths (and we thank God for the latter).
The lockdown came with restrictions on movement and association and this greatly affected our service as initially we were unable to get to the hospitals to care for our patients and their families but eventually with approvals from the authorities we were able to get to the patients and right now vehicles are more freely able to move although with limited capacity.
Patient care: Despite the lockdown, our team has remained dedicated to providing care to our patients and families so suffering is reduced. Thank you for all your support in various ways; financially, morally and through prayers. For the time that we were unable to get to the hospitals the team and volunteers continued to give care by giving advise to the ward teams, as well as counselling and spiritual support to the patients and families over the telephone.
In the last 4 months we have provided care to 124 patients and families who were in the hospitals, as well as telephone calls for follow up and referral to community palliative care services as many have been unable to make it to hospital due to difficulties in access to transport owing to the travel restrictions.
Education and Teaching: Following the closure of all leaning institutions in the country, our teaching programs have all had to be suspended, nevertheless we have been involved in other ways. We have participated in the development of protocols in the management of Covid 19 patients including; Psychosocial and spiritual support, continuing holistic care for those with ongoing palliative care needs including access to essential medicines. Symptom control guidelines and triage agreed and implemented for Covid 19 patients.
We have also worked with colleagues in Kerala, India in the development of training materials for COVID-19.
It was a pleasure hosting Natasha from University of Tulane for her placement, she unfortunately didn't complete her time due to the Covid-19 breakout but appreciated the few weeks that she spent with us.
"Thank you so much for such an incredible experience! I have learnt so much from everyone, your capacity as caregivers and health care professionals is truly astonishing and the work you do as the Palliative Care Unit is really needed. Thank you for teaching me and supporting me while I was here especially in the midst of the corona virus! I will never forget it! I think there is so much to learn from palliative care and the skills of communication you all excel at, as well as caring for the family and caregivers, I have been truly humbled and honoured to be part of it. Thank you and I hope to come back soon! Natasha
Online Learning and discussions: We have participated in a series of webinars and online discussions organized by Palliative care providers across the world to address issues brought about as a result of the Covid-19 pandemic; Locally the Palliative Care Association of Uganda (PCAU) has organised zoom discussions for the palliative care fraternity in Uganda, these are weekly discussions and are ongoing, the aim is to remain updated on what is happening, challenges, suggest and support solutions. Speakers include key people from the Ministry of Health Uganda and the Palliative care providers in Uganda.
We have been happy to have participated in the following sessions on;
Psychosocial support for people affected by the Covid-19 pandemic; 17th April 2020
Cancer services in Uganda during Covid-19 – response; 24th April 2020
Recognizing and honouring all Palliative care providers that have contributed to the growth of the speciality in Uganda; take stock of achievements and also discuss on how to orient our advocacy for more gains with presenters included;

Dr. Anne

– who introduced palliative care in Uganda and also Founder of Hospice Africa Uganda (HAU) and this was in celebration of the International Labour day; 1st May 2020
The right to Palliative care in Uganda, during the Covid-19 pandemic outbreak; 15th May 2020
Palliative Care fraternity; Alumni Ethos

discussion; 22nd May 2020
On other forums we have participated;
Strategies to engage African communities to be proactive in the prevention of COVID-19; organised by the African Palliative Care Association (APCA), 28th April 2020

Palliative care of COVID-19 patients in Low Resource settings

with Dr. Mhoira; organised by ICMDA - 30th April 2020

Where is God in a coronavirus world?

Organized by ICMDA

Prof Julia has been involved in organising a series of 11 global weekly webinars on palliative care and COVID-19 organsied by the ICPCN, WHPCA, IAHPCA and PALCHASE and the development of Briefing Notes that go alongside these webinars.

SOURCE program ECHO project; 14thMay & 2nd June 2020
Reflections and Learnings from the COVID-19 Pandemic - The ISNCC Global Classroom - 4th June 2020
We have also been privileged to attend the first ever online gathering for Cairdeas IPCT our major partner in the UK, where we also had an opportunity to share our work in the last one year. Please read more about Cairdeas on; www.cairdeas.org.uk
We are very thankful for your support that has enabled our service to patients and families to continue even during this challenging time.
Please look out for more in our next project updates report.
Keep yourselves and families safe
God bless you all