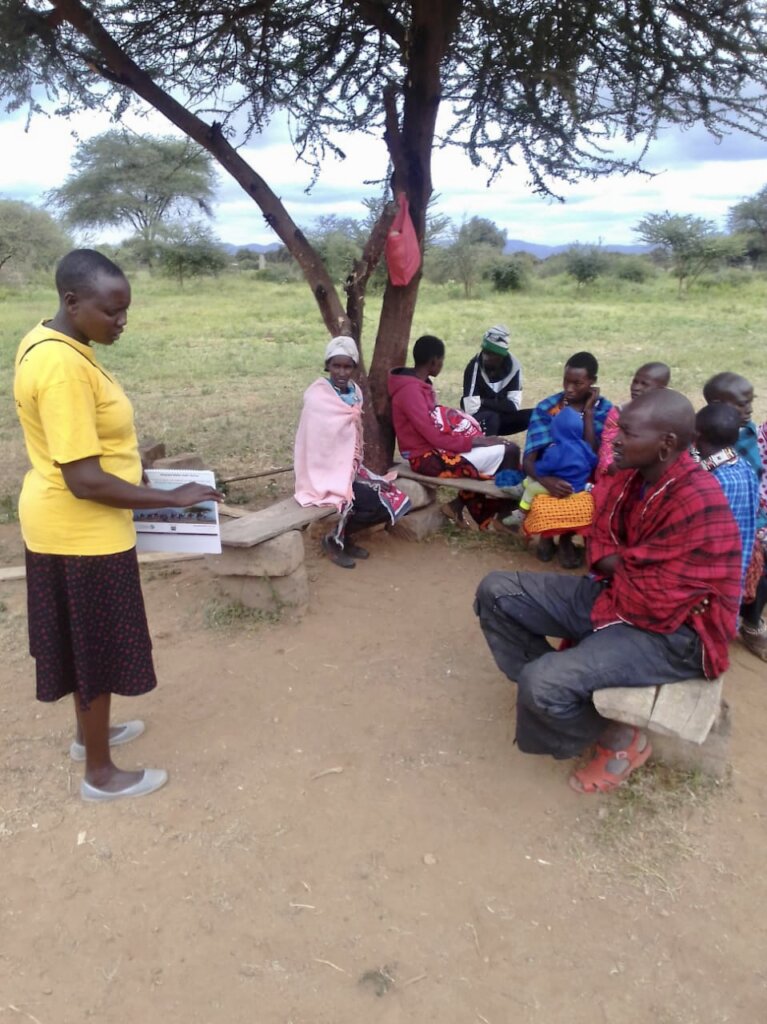 *Not their real names
'I could not do it without my husband's permission! I was scared that he would think I did not respect him. But I am grateful he understood and agreed,' shared *Lolomosi as she was showing off her five-year implant that she has had for two years. *Lolomosi is a mother of eight and comes from Ol'Oshaiki.
'I got married young and had children in close succession. When I started having children, I was thin and pale and could barely do anything without a child pulling my dress and another wailing. I was always tired, and coming from a community where fetching water and firewood is kilometres away, I always slacked on my chores.
I tried telling my husband to let me take a break - but he would say that he wanted many children because he had paid a lot of dowry for me, so he did not see any reason for me to refuse to give him his right. I contemplated running away but did not have anywhere to go, so I stayed.
After delivering my last child, I met CHAT CORP Jennifer. She was sitting with a group of women at the local centre, and they kept laughing, so it interested me. I joined their discussion and found out they were talking about family planning. She helped us understand that Family Planning would not make us permanently barren as we mostly believed, but it would help us space our children. Also, she said that if one had had enough children, this was the solution to the problem. She offered to accompany us to the local health facility to access the services.
The ladies kept saying they would get contraception, but I did not hear them saying they would discuss it with their husbands. I raised it with Jennifer, who insisted we share what we learned with our husbands. I was scared of raising this with him, so Jennifer agreed to come and talk to both of us. She joined us for tea that evening and the day after. After lengthy discussions, my husband understood that he would have a lot of pressure later on in life to provide for all the children, especially since they would have more expenses and we were not that well off. He understood that we would need a lot of land to share amongst our children as their inheritance, and since we have more boys than girls, that meant possible wrangles between the kids.
We amicably chose the five-year implant, which I can attest to two years later; so far, so good. I look better now and am stronger and healthier. The best part is that I am not scared that my husband will be mad at me for hiding this from him. I am grateful that I met Jennifer that day.' She concluded.
Thanks to GG support, in the past three months, CHAT reached 8,298 individuals with behaviour change information (BCC). 1,182fp clients received different contraception methods of their choice, of which 998 chose the long-term pregnancy protection methods - of either 3 or 5 years - against unwanted pregnancies.
'The world that you and I live in is increasingly challenged. Population growth, pollution, overconsumption, unsustainable patterns, social conflicts, climate change, loss of nature… these are not good stories' Jack Dangermond.
Photos by CORPs Jennifer and John from Amboseli.