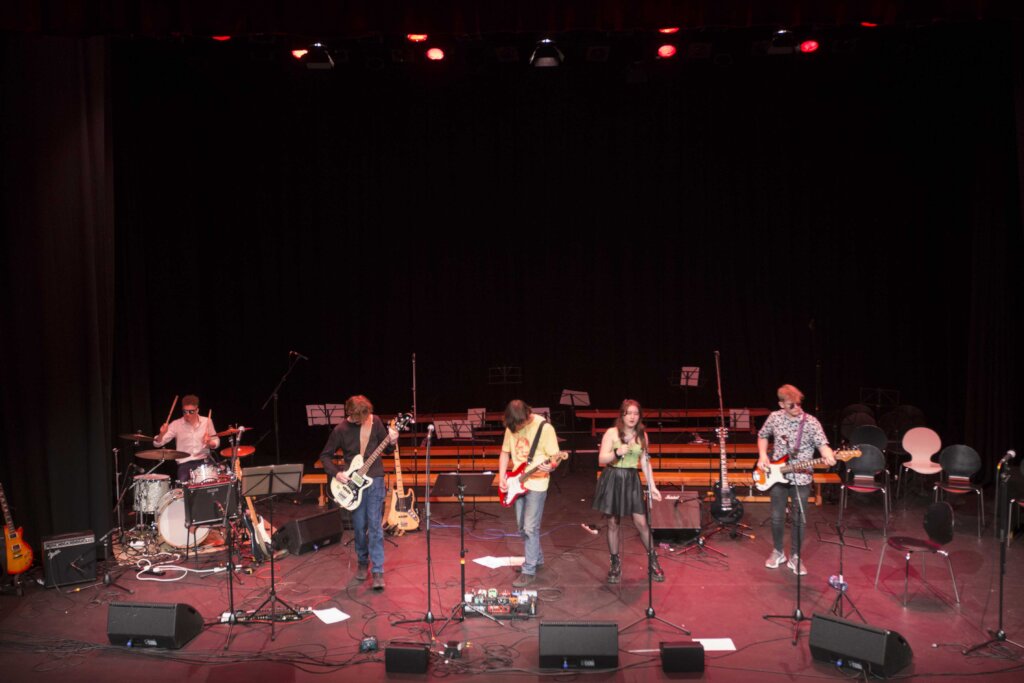 The freedom, time, and space to find your own voice allows children to grow in confidence and develop skills at a suprisingly fast rate. When the passion for a new interest is kindled and nurtured without arbitrary competing demands amazing things can happen.
This group of young teenagers, some of whom had very limited prior musical experience, formed a band earlier this year. Their commitment and hard work, with their natural talent and passion has produced some thrilling performances and inspired us all. The band members are now writing their own music and lyrics, and are planning to produce their first album next year.
Wherever these young people take their talents next, what they have learned this year will stay with them their whole lives and support any endeavour they get involved in. Commitment, collaboration, creativity, discipline, organisation, performance, logistics, stage management, and of course musical skills are only a few of the skills they have practiced this past year. They are forging a path of self-directed learning that is unique to each of them, bringing out the best in each of them.
All of this is possible beacuse of the freedom and support provided by self-directed education. Thanks to supporters like yourself we are able to continue our work supporting young people in choosing their path and bringing out the best in themselves to contribute to society in a meaningful way.
Thank you for your ongoing support.
Photo credit: Brian Farrell