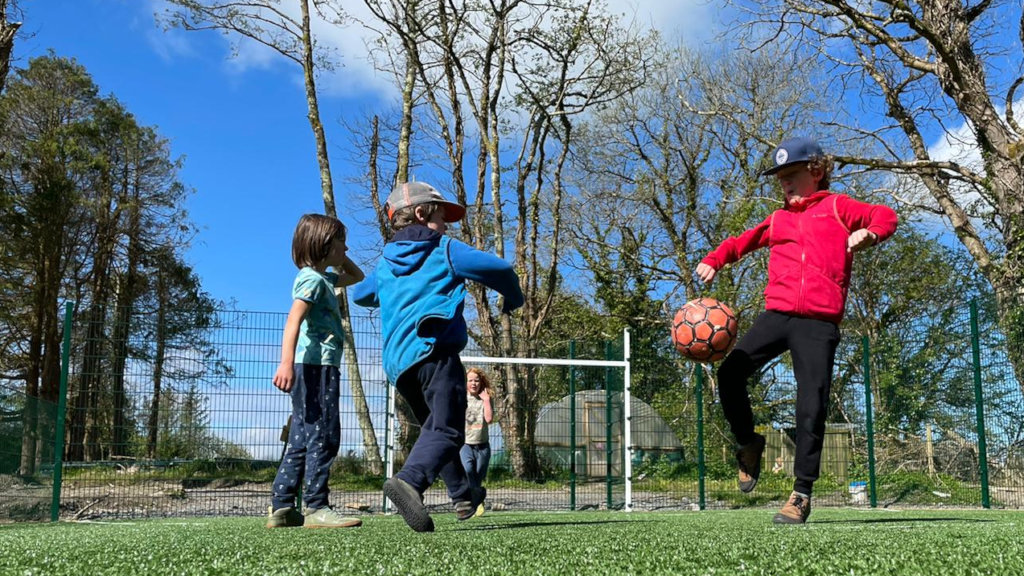 We have just begun our 4th year at Sligo Sudbury School with 60 wonderful students. The school is thriving and growing, thanks to the committment of the staff, parents, students, and the generosity and support of people like you who value and respect the voice of children. We would like to share here, in the words of one of our families, what it means to a child to experience autonomy and agency at a democratic school.
After a few months in mainstream education, we realised our 5 year old boy could 'get over' his hesitance, fear and dislike of the system he was in but we would really have to question at what cost to his happiness and confidence. He is our second child, and his older brother was enjoying mainstream schooling, so it left us in a state of uncertainty. However, having read about alternative forms of education, we knew our children would thrive more in an environment that promotes individuality, freedom of expression and a democratic governing policy.
We brought him to a meeting at the Sligo Sudbury School and he immediately connected with the place. He knew he had found his place and his tribe, and we followed his lead. He started in Sligo Sudbury a few weeks later. Before he started, his older brother asked him 'do you think they have 'Star of the Week' there?' He answered with a laugh, 'no, everyone is Star of the Week.' He understood before us that talents and skills should not be graded and measured but explored, that every child should have the option to explore those passions that matter to them and that having an equal voice matters. He thrived when he joined Sligo Sudbury; as a now 6 year old, his passion is still mud, playing tag, building dens and sometimes wandering indoors (though not often!). His older brother (8) joined him at Sligo Sudbury the following September and although he struggled with the idea of leaving his former school friends, it was his decision to try it and to stay. He really loves his new surroundings and has never looked back; the single biggest change we see in him is his confidence to speak to adults, to voice his opinion, to rationalise his decision making, to question the world around him and to be innovative. We have struggled ourselves with the idea of leaving the curriculum behind, but we can honestly say our children are learning fast and are inquisitive. Most importantly for us, in the midst of a world turned upside down in this pandemic, Sudbury offers a sanctuary of child centred normality and our children are happy.
Ailish and Breandan Flaherty
Links: