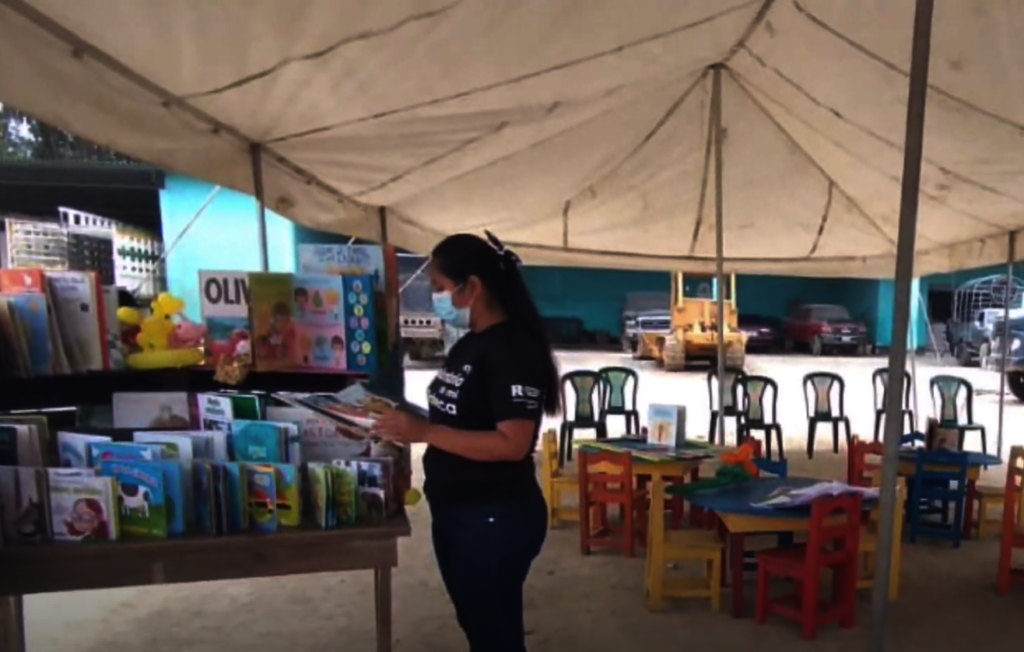 In October 2020, residents of La Libertad, Morales in Guatemala were horrified as Hurricane Eta caused major flooding and damage to about 500 buildings in their community. Already struggling with the impacts of the COVID-19 pandemic the community was dismayed to find the Riecken Community Library in La Libertad flooded and unable to support even the most limited of information resources.
A dedicated team of 30 community volunteers, the library board, and librarian worked night and day to salvage what could be used from the ruins and encourage local engagement in the efforts.
The La Libertad library conducted local fundraisers, and Riecken Foundation provided in-kind donation of replacement books worth $700. The GlobalGiving campaign resulted in $1730 in individual contributions, used to repair and replace furniture, and partially repair flooring and walls in order to provide a minimal level of service.
Though not yet fully functional, the library has re-opened earlier than was considered possible, providing limited services to 60 visitors each day using mobile library activities and outdoor spaces while critical repairs are being performed. The needs of children and youth have been the focus of these initial activities in an attempt to compensate for the lack of classroom experiences due to the pandemic.
The resilience and resourcefulness of the community is clearly on display in this "New Beginning" for the La Libertad library.
We are grateful to those who have contributed to this GlobalGiving project. Your generosity has been critical in this first stage of re-opening the library.
Please watch a short video and feel the excitement resulting from this on-going effort.
https://youtu.be/2pJRosDFIII
Links: