Project Report

| Jul 18, 2021
Adapting Environmental Education for COVID-19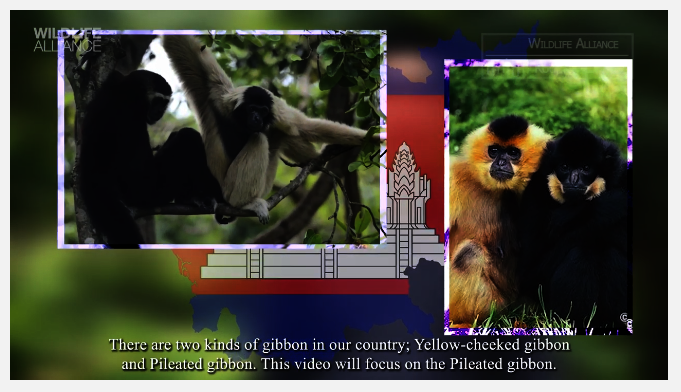 As an environmental education and outreach program that engages students and community members, all of the activities delivered by the Kouprey Express (KE) have been impacted since the COVID-19 pandemic began, requiring the team to continually adapt as the situation in Cambodia changes. A sudden severe community outbreak has seen COVID-19 cases in Cambodia rise from less than 500 for all of 2020 to over 60,000 as of early July 2021. The KE has had to suspend in-person activities once more and the team has pivoted yet again so it can continue raising awareness to help protect wildlife.
As described in previous reports, public gatherings have been banned and schools were closed nationwide from mid-March through November 2020 as a result of the pandemic. During this period, the KE pioneered a new door-to-door approach to bring environmental education into people's homes. This was possible at that time because all cases of COVID-19 were imported from abroad and strictly controlled through quarantine, so people felt safe and welcomed our team into their homes for lessons that reached all generations under one roof. Schools briefly re-opened in November, however they were soon shuttered again by the first community outbreaks in the country. Since February 2021, COVID-19 cases have grown exponentially, causing the government to keep schools and some businesses closed, periodically ban interprovincial travel, and totally lockdown Phnom Penh and other hotspots for several weeks at a time. Until the community spread is brought under control and people are comfortable again with interacting, even in-home lessons cannot be safely and effectively delivered. So the team has changed tactics yet again in order to continue sharing its wildlife protection messages with people all over the country despite these challenging conditions.
Since November, the KE team has been busy producing educational videos on a variety of wildlife species and climate change topics and posting them on its social media channels. These videos present a modified version of KE's classroom and community content in Khmer with English subtitles for accessibility to a broad audience. Thus far, the team has made 11 videos, which received a total of 3,955 likes on the KE Facebook page. Our most recent video, 'Plight of the Gibbon in Cambodia,' teaches people about the pileated gibbon, including facts about the species' behavior, diet, range, major threats to its protection, and actions people can take to help such as not keeping gibbons as pets or eating them. Other examples include a video on otters and an informative 'bigger picture' video on climate change, all of which highlight the urgent need to take action.
Stay tuned for more videos from our team by following the KE on Facebook or subscribing to the Wildlife Alliance YouTube Channel! Your donations help the KE to keep educating Cambodians about their natural heritage using new methods even during these challenging times. Thank you so much for your support.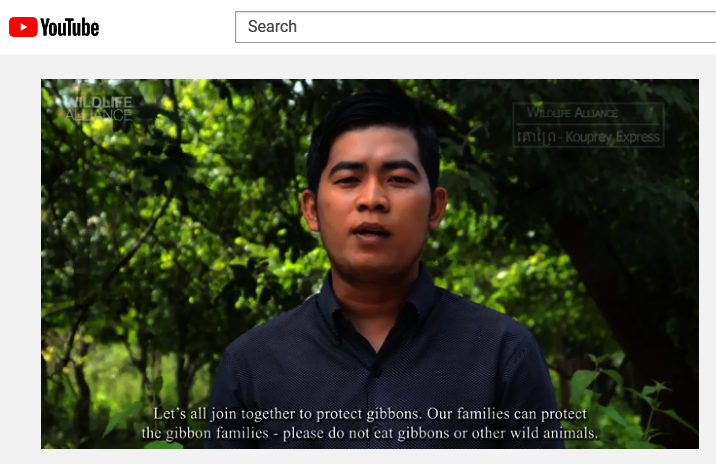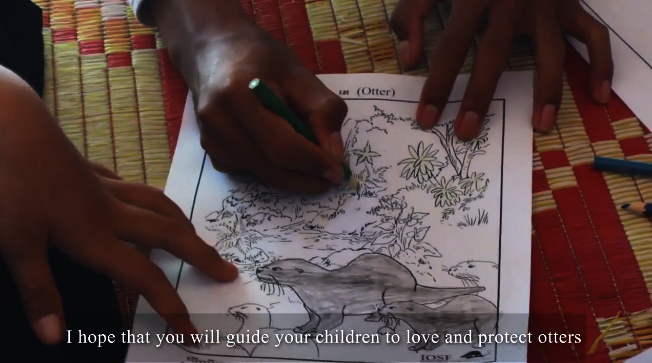 Links: