Project Report

| Dec 11, 2018
Broadcasting women's rights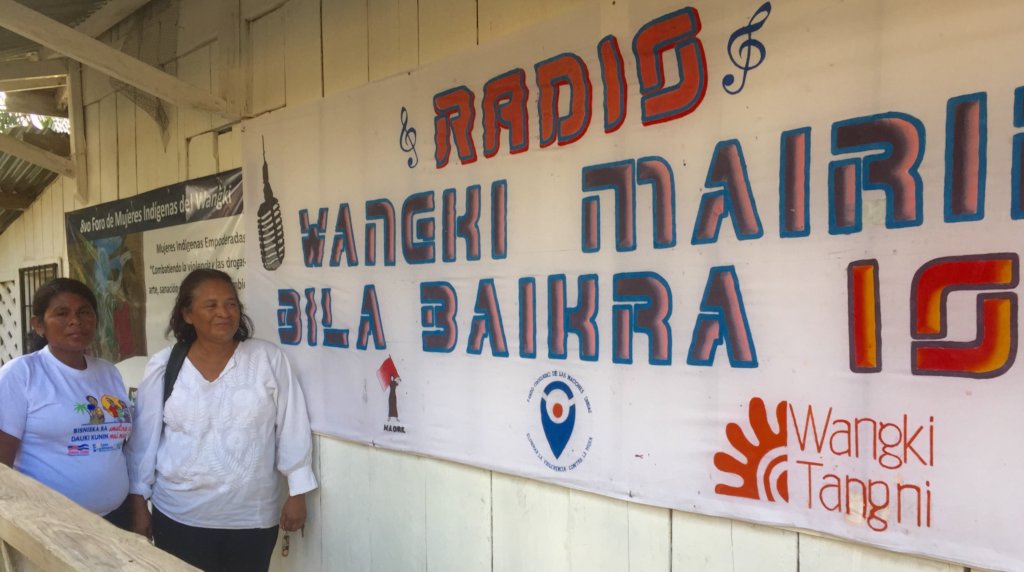 With your support, Indigenous women in rural communities have vital information to protect their rights, thanks to the radio station run by our local partner group, Wangki Tangni. It has thrived for two years now and remains the only women's rights radio broadcasting on Nicaragua's North Atlantic Coast.

Relayed in both Spanish and Miskito, the local Indigenous language, the programs inform women who have survived abuse about how to reach shelters, medical care and legal services. Your support has also helped provide over 200 solar-powered radios to Indigenous women, so that this life-saving information reaches even the most isolated communities without electricity.

To strengthen this project, MADRE sponsored a gathering of Indigenous radio producers and activists in Oaxaca, Mexico in September. There, Wangki Tangni's team visited a local Indigenous community radio station and exchanged strategies to use the radio to organize their communities for progressive action. They also received training from a local activist on storytelling and on using radio as a tool to transmit Indigenous oral histories.

"What I liked the most about the trip to Oaxaca was learning new tools and strategies on how to continue strengthening our storytelling on the radio. After the capacity building, we want to incorporate more stories; radio programming is done better when we incorporate our own stories and those of our communities." Larisa Escobar, Wangki Tangni's Executive Director
Thank you for your support of this valuable program! In the photo above, you can see Vilma (left), who attended the training in Oaxaca, and Rose, Wangki Tangni's leader at the radio station. While this program will no longer be featured on Global Giving, it continues to flourish. To learn more about the radio program, please visit www.madre.org for updates.