Project Report

| Jun 5, 2019
A spark brought by the book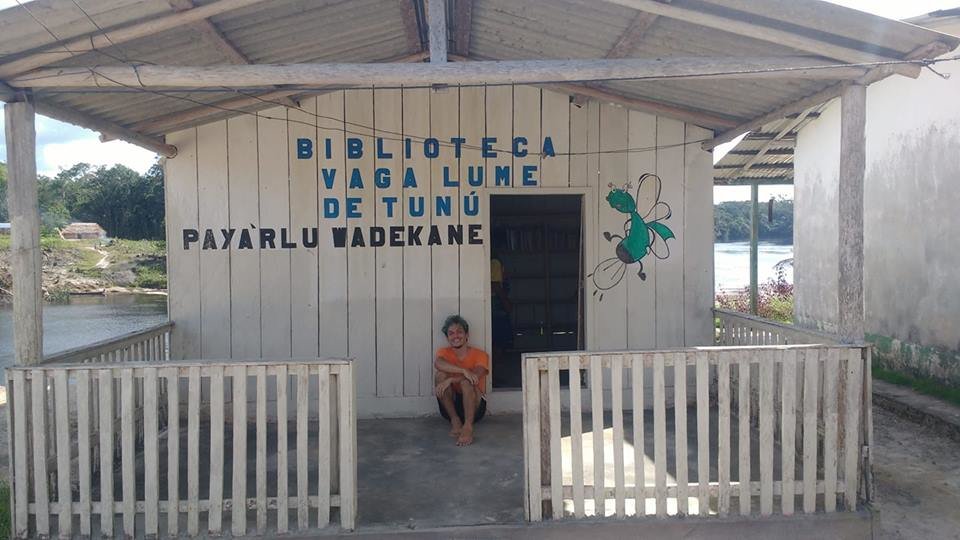 The journey is long, with ins and outs of planes, car trips, countless hours sailing through the nearby rivers (Negro and Xié). The perk is that the landscape is exuberant, one of the most beautiful that I ever saw. The biggest reward is to arrive at the library implemented by Vaga Lume, in a faraway place and see the connection with the indigenous community and the place.
In the community of Tabocal do Pereira, we can find Juvêncio, a fisherman, teacher, and volunteer of Vaga Lume. He tells how much the children are passionate for the books, how much he loves to read aloud, and how this practice makes a difference in the community. Through reading aloud, the children get to know new places and cultures, likewise improvement at school. Like a dive in the dark waters of the Negro River, the kids submerge in the stories and rise in a universe that only books can take us.
At Tunú, a community at the riverbeds of Xingú River, we are welcomed by Daniel, a local community leader. He shows us the library, a charming small house. This modest place makes possible to guarantee that the children of the community have access to books, a right that should be granted to all of them.
The community center is where we gather everyone after breakfast. Some of them do not speak Portuguese, but during the reading, we are connected by the books. We laugh together, we feel the wonder in the same way, because even if we do not speak the same language, the reading brings us together. Literature has the power of bringing laughter and wonder to all of us.
During the night, at the community of São Gabriel da Cachoeira, the stars appear one by one. Before we realize there is a constellation above us, countless stars shine in the sky and bring enchantment. The work of the volunteers is similar to that, they are like the stars, reading by reading, the light gets stronger and in the middle of the Amazon Rainforest, a spark shines. Made by people, books and libraries which will last while people believe in the power of reading. This spark will never lose its light and can reach as far as the light of stars in the universe.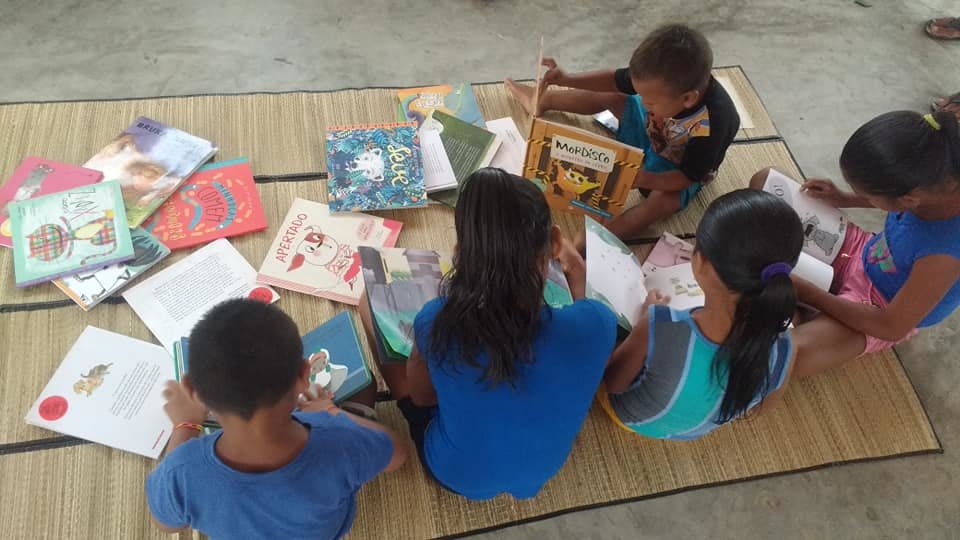 Links: