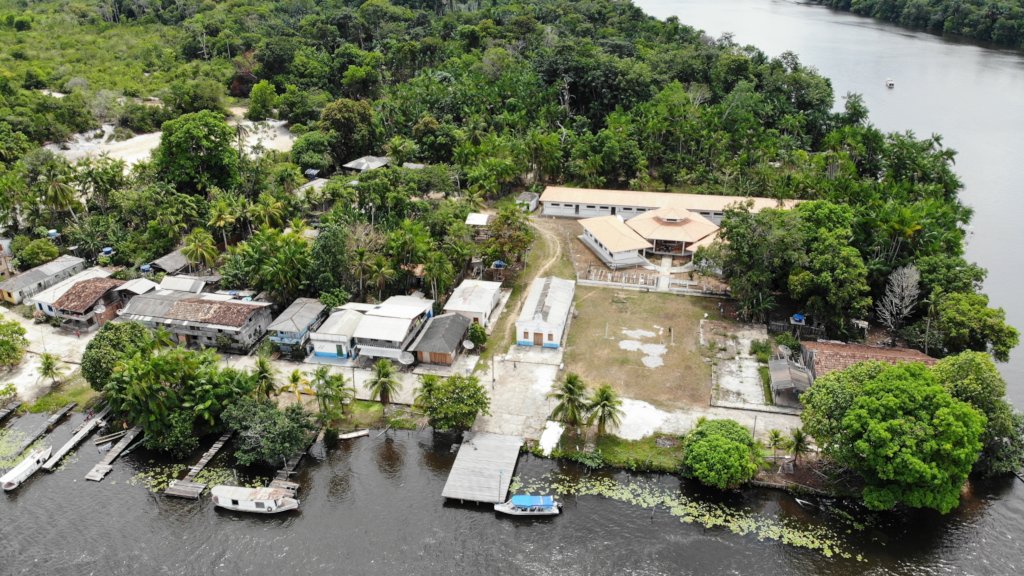 The Brazilian Legal Amazon corresponds to 61% of the national territory and covers nine out of twenty-seven of the Brazilian states. The region concentrates one of the greatest diversities of fauna and flora in the world. In addition, there is a diversity of communities that inhabit it: more than 180 indigenous people, more than 500 quilombola communities – the descendants of slaves who escaped from Brazil's plantations in order to build a new community to achieve its freedom -, riverside communities, and the populations who are living in large cities that might recognize themselves or not in these denominations and groups.
Thus, in addition to all the environmental diversity, we also find many different cultures present in the Amazon, each one with its own form of organization and social interaction. Some researches show an important dimension of the life of the populations that live in the forest: the management of the biodiversity in these communities happens through its cultural practices, cultivated since centuries ago through the use of techniques of low environmental impacts.
These studies also show that the removal of populations from their lands, the interference in the way they live and the occupation of the land for activities such as the cultivation of soybeans or cattle, can generate impacts that has no coming back from to one of thewealthiest natural reserves in the world. Nowadays, it is possible to affirm that the main threats present in the region are due to deforestation, caused predominantly by illegal logging and agriculture.
All these forms of the use of the land generate conflicts and interfere in the way traditional populations live and use the soil, whether they are riverside, indigenous or quilombolas. These impacts cause losses for society in general, such as environmental de-characterization, loss of quality of life and increase of violence.
Since 2019, both traditional populations and the biodiversity of the forest have been threatened due to the increase of fires, often illegal, and the persecution of traditional people. In 2020, in addition to the risk that these populations are facing due to the arrival of COVID-19 in the region, they had to face deforestation and the risk of protecting their territory. Data shows that Brazil is one of the deadliest countries for environmental activists *. Researches indicate that the increase in deforestation and the persecution of traditional peoples may be related to the federal government 's strong position of encouraging the use of weapons and exploring the soil for production in the Amazon region.
Traditional populations have been in constant fight for their rights, their occupied lands and the maintenance of their culture. Due to the current scenario, it is extremely important that we support traditional communities by recognizing their importance to environmental conservation and valuing their cultures.
* Global Witness