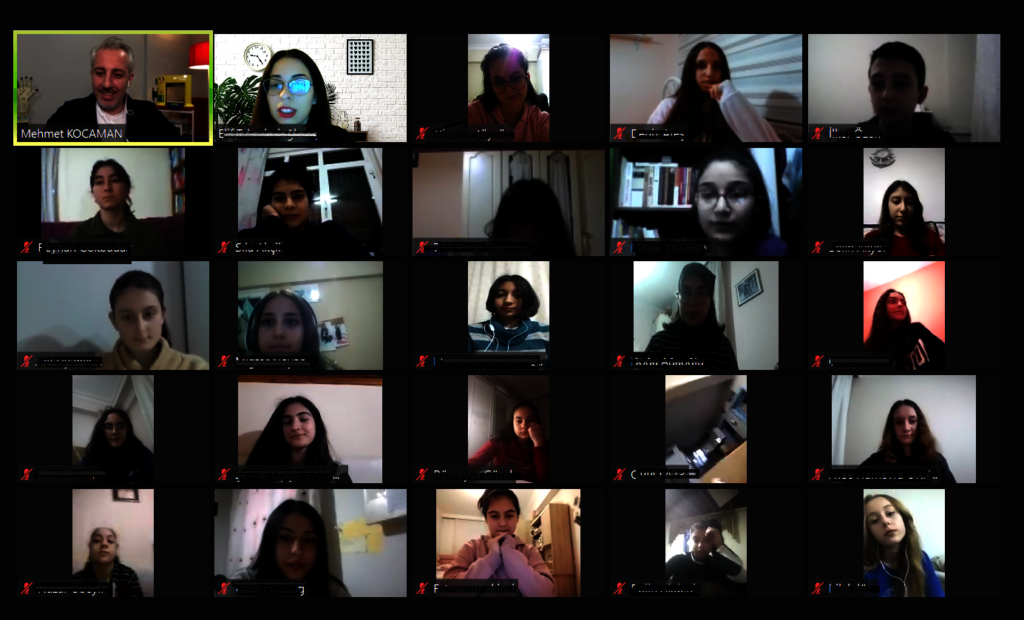 Dear donor,
A total of 833 students from 51 ÇYDD branches, 1 Representative Office and 1 Contemporary Activity Center participated in the Young Starfish project, which was organized for the 3rd time this year. 750 of the participating students were girls. The students, who came together in on-line classes of 50 people with expert trainers every weekday evening, participated in non-formal and interactive trainings.
Within the scope of 21st Century competencies, which is the main purpose of the project, trainings were given in 4 thematic areas. 1) Core Lessons and 21st Century Themes 2) Learning and Renewal Skills 3) Information, Media and Technology Skills 4) Life and Vocational Skills.
Some feedbacks from the participants:
"The issue of "Gender Equality" caught my attention the most. I realized that I was wrong in the information that I knew correctly and thought that there was no harm in it. I determined where I see myself as an active - passive citizen . Each subject added new experiences, it was enjoyable to meet with different thoughts in a single area. Exchanging ideas with people from all over Turkey was a kind of socialization for me. Thank you for this beautiful project, I can say that you have become a lavender garden for my tired body and soul. For strength and renewal.." I.A 12th grade student
"I am a 10/B class student, I tried to be active by participating in all the classes and I really got a lot out of the lessons this year as well as last year. I had a lot of fun in all of them, although normally distance education cannot be very productive, the lessons really connect the student to the screen and make him focus, especially the point I want to mention. Our instructors were really understanding towards us and they were all very happy to teach us something, which I think was one of the points that made us love the lessons, thank you very much to everyone who tried to add something to us." P.D. 10th grade student
" In these lessons, we spend times where both fun and learning come together. It caused me to learn new sites, applications, etc., where I can improve myself. I got a lot of new interests. Thank you everyone" S.O. 10th grade
Thank you for support...