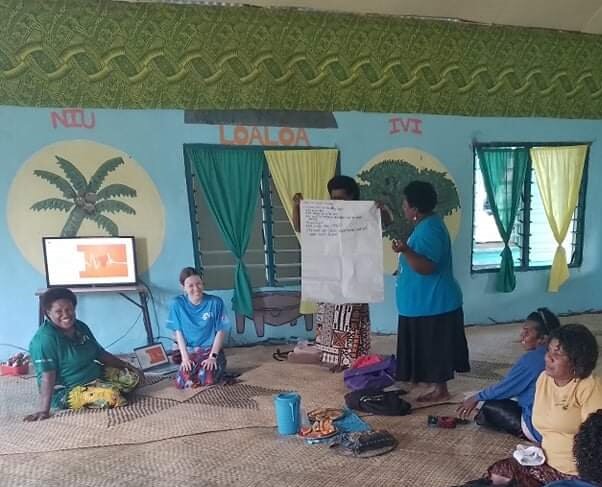 Thank you for your onoing support of our Public Health project.
Public Health is particularly effective when the community is engaged and involved. Where the community have identified issues and are part of the solution. Education programmes in Dawasamu and District are conducted with the support of the Community Health Workers and the lead District Nurse. They are based on identified needs.
Our project strives to support health education in a variety of ways including; providing resources, upskilling trainers, gathering research and information, and coordinating sessions. Health topics can include topics such as; hygiene, early childhood development, first aid and well being.
It is also important to tap into both local and international health initiatives as a focus for health education.
One example was World Tobacco Day on May 31st. Along with other communities across the world, the health issue of tobacco and smoking was addressed in the Dawasamu community. Workshops and information posters shared information about the dangers of smoking for people's health as well as the economic impact of smoking on families.
When addressing most health issues it is important that children are involved. In the case of tobacco, when children are educated and armed with good information they can understand the problems of taking up smoking and can make informed choices. For some adults, this information may lead to them quitting or cutting down on their current habit as well as understanding how their habit can affect others.
Education is such a key to change and supporting the Community Health Workers wherever we can to educate the community of a wide range of health topics
We thank you for support for this project, your donations help us with valuable resources so that effective. We look forward to updating you further in the near future.