Project Report

| Oct 2, 2018
Progress Report for Term 2, 2018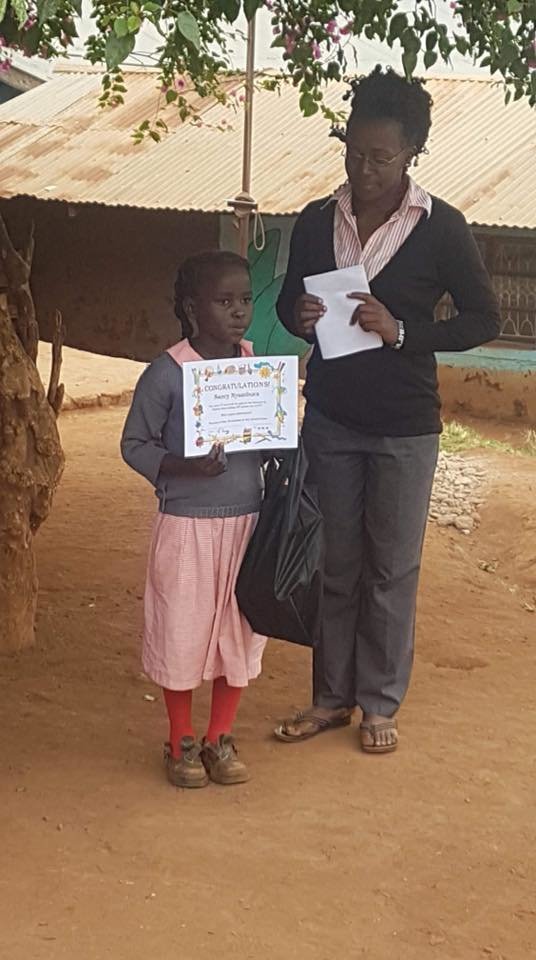 Roko 20 Academy continues its mission to provide a quality education accessible to all, to transform the lives of the disadvantaged children within the community and to work with less fortunate families to make them self-sustainable. We are achieving all of that thanks to your continued support. Here's a short update on the past few months at Roko 20.
Classroom Construction
A special thanks to all who donated to our latest GlobalGiving fundraising campaign to build a new classroom for Class 5. Unfortunately we didn't reach our goal. Admittedly it was a high bar we set and the shortfall is close to £3,000. Plans are underway to host a fundraising Bingo event in the UK this November which we hope will bridge this gap. However if you would like to help us reach the target there's still time to donate on our Global Giving page.
Pupil Achievement
One of our stars shone particularly brightly last term when Nancy, one of our sponsored pupils, achieved second place for her year out of all the girls in the 12 schools in Gikundu Zone in the end of term two exams. We are very proud of her.
Welcome back!
At the beginning of last term we were pleased to welcome back, Job, our Manager. As he takes over the day-to-day operations at Roko 20 we are confident that we will no longer find ourselves in the difficult financial position we experienced earlier in the year.
We were overwhelmed by the responses received from our supporters to that call for help. Your generosity ensured that we were able to continue operating for quite a number of months.
Development
Roko 20 has recognised the need for a clearer and more efficient organisation and currently the management team is busy developing governance and operational policies to ensure the long term success of the school. Our first policy sets out the organisational structure to establish how we operate and assist in obtaining goals to allow for future growth. By January 2019 we will have everything in place.
Improving lives
A number of our pupils suffer from Jiggers, (Tunga penetrans or chigoe flea). This is a parasite insect that burrows itself under skin, particularly the feet, and if left untreated, can lead to secondary infections that can be fatal.
Jiggers burrow into the skin of animals like dogs, cats, rats, pigs, cattle and sheep, so people living in rural areas like ours are more likely to catch them. In addition they are found in the dust and on dirt floors of many homes and schools. Timothy faced these difficulties and many more.
Whilst we regularly treat a small number of pupils each day at school to keep jiggers from multiplying it is simply not enough.
We recently received enough funds from two sponsors to replace the dirt floor in Timothy's home with concrete. Donations of crocks and plastic shoes as pictured here, and provided by Narberth and Whitland Rotary Club, also helped. Jiggers are no longer a problem for Timothy and he is now painfree, healthy and happy.
Thanks to all concerned for enabling us to make a difference to this boy's health and future and for your continued support of Roko 20.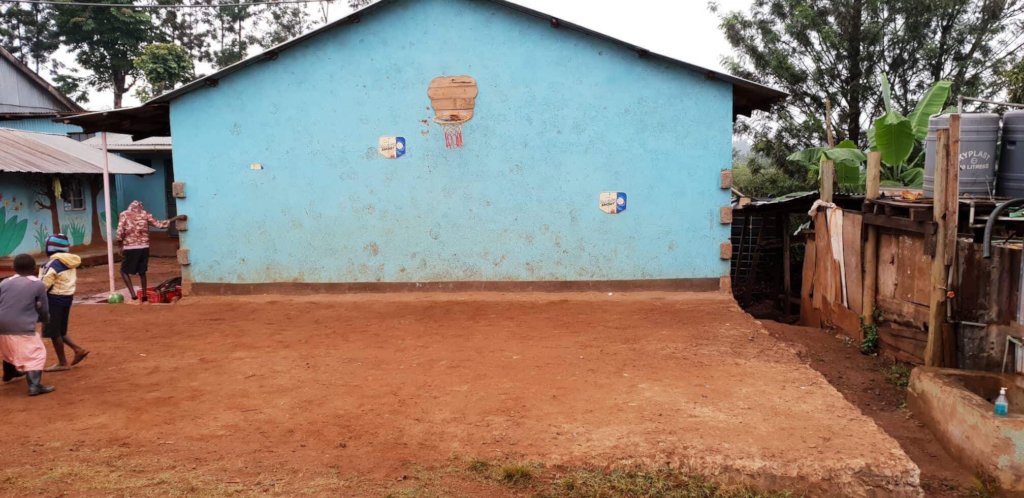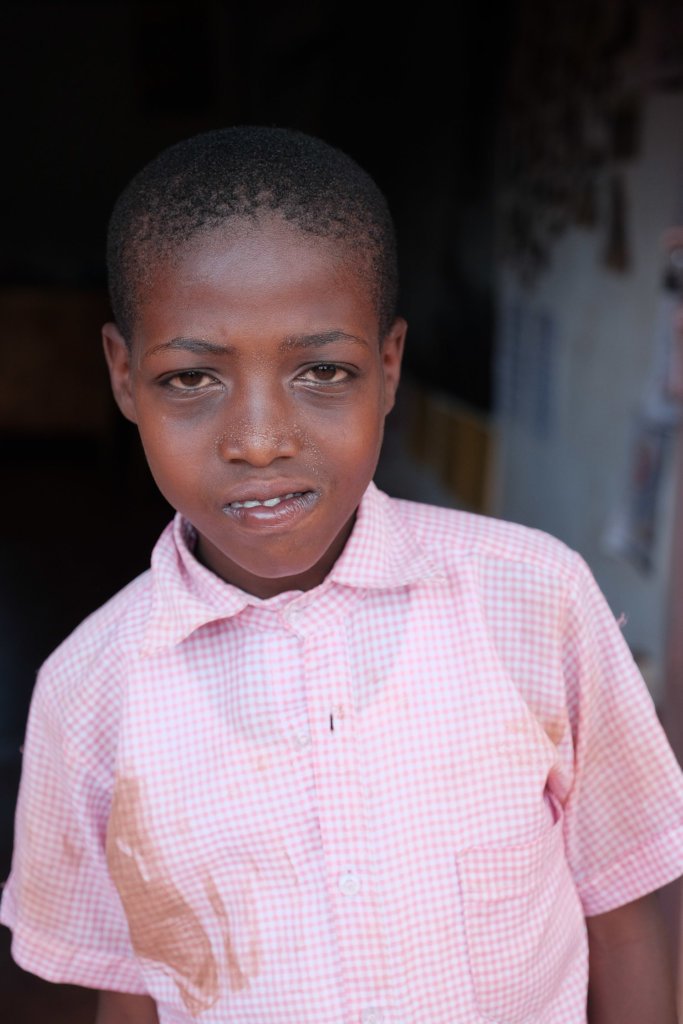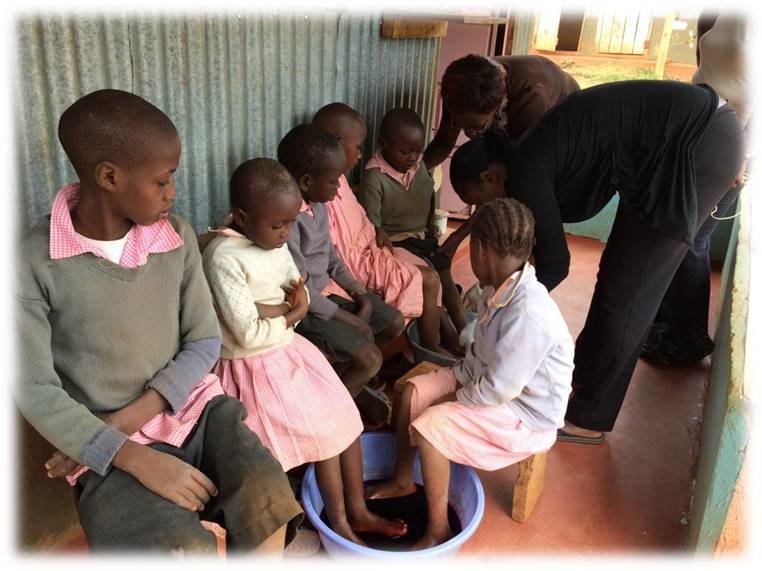 Links: