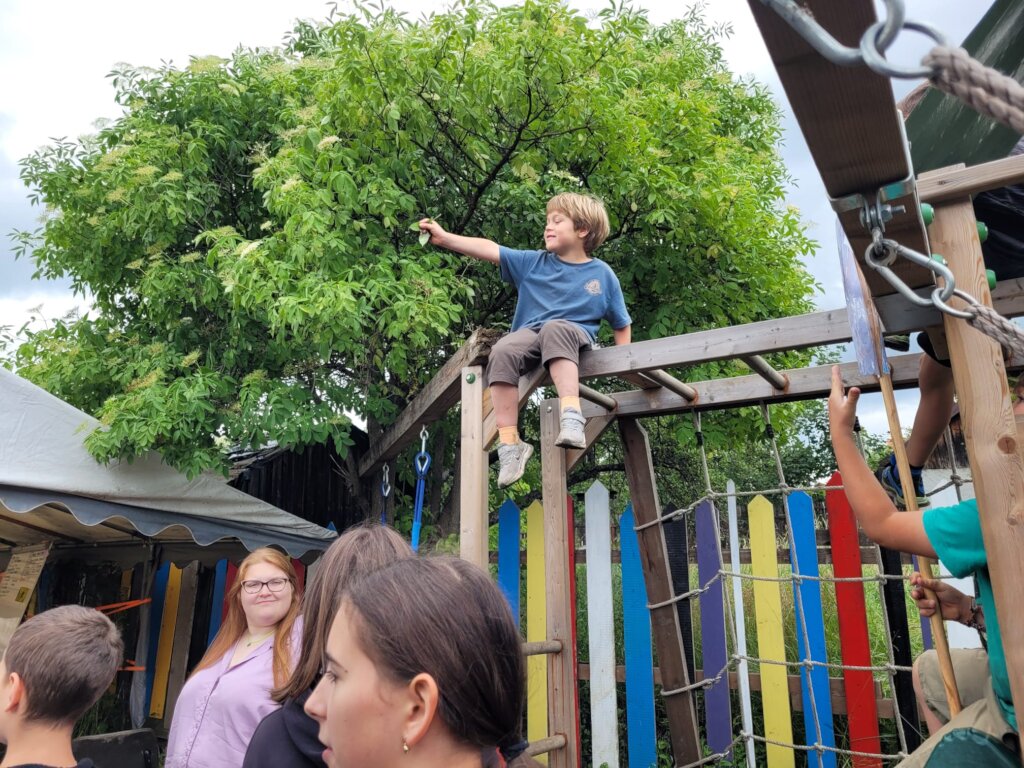 Hello Supporters,
I wanted to share some exciting updates as we bid farewell to summer and get ready for the upcoming school season. Despite the occasional rainy days (when we are muddy all over, lots of times we laugh about it even being in our hair or eyebrows) we've had a truly wonderful and busy summer filled with (mostly) sunshine, laughter, and plenty of water balloon fights. Our time was dedicated to local children, engaging them in playful activities and English language practice.
This year we had quite a lot of kids returning from previous years, bringing new friends as well. They told us they enjoyed and learned so much last year, they didn't want to miss out this year either. For the kids, the summer camp has been an incredible opportunity to learn and collaborate. Our volunteers also find immense joy in witnessing the kids' progress. We always feel so rewarded when towards the end of the week even the shyest kids start small conversations with foreign volunteers.
One of our dedicated volunteers has shared her favorite moments from the camps:
Pilar, 22, Spain: ''It's my second year going to Romania to participate in the summer camp. I chose to repeat it because of the wonderful experience I had last year. The team there makes me feel so welcome. The summer camp is a beautiful project, we work with kids from different ages and not only do they learn from us but we also learn from them. We play games, do arts and crafts, speak English, dance, and have lots of fun. It might sound like basic stuff, but you realize that you are helping to make their summer more fun and you'll be surprised at how much you enjoy it too. The kids love having people from around the world and they are curious to learn about different cultures. I hope I can come back next year.''
On a personal note, my favorite activity is during our morning sessions. It is the time we dedicate to getting to know each other on a personal level. The connections we establish are truly remarkable as we delve into discussions about life, hobbies, and more. The atmosphere is one of genuine curiosity and shared experiences, with faces reflecting the joy of discovering common ground among new friends.
I want to extend my heartfelt gratitude to our donors and volunteers who made this camp truly remarkable. Let's look forward to the next chapter!