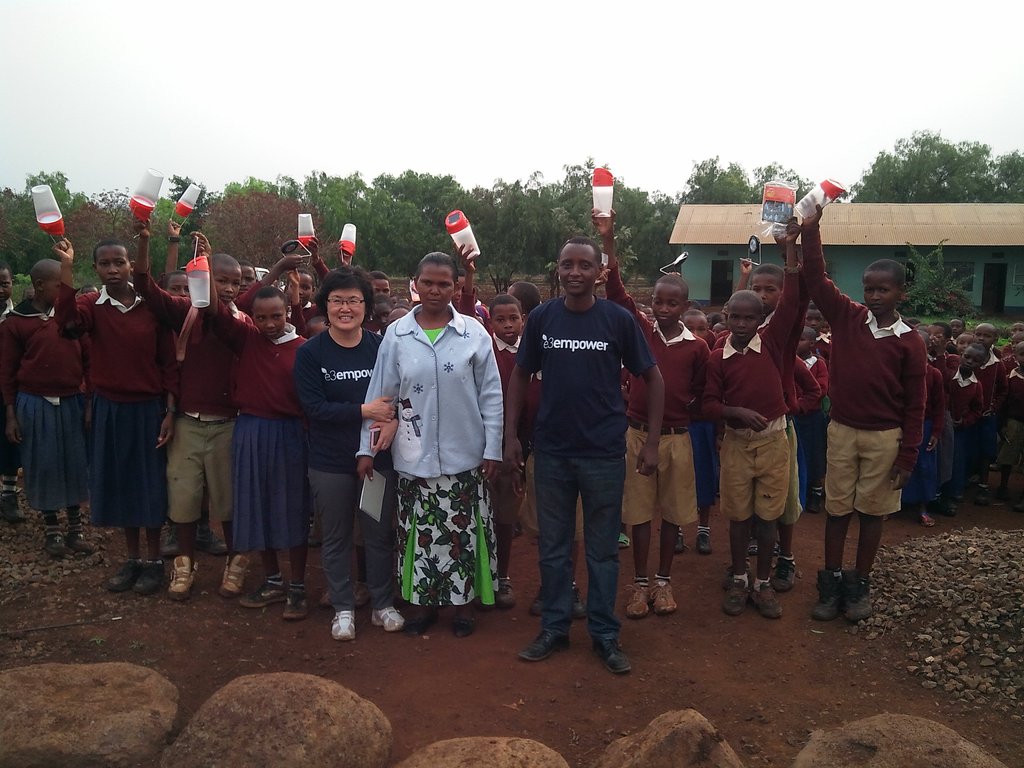 It was like a dream, and you will agree why? Just imagine, when E3Empower social enterprise (a company from USA) saw our initiative on GlobalGiving they took it VERY SERIOUSLY! As I am writting to you now, I am glad to let you know that the E3Empower Team visited Tanzania last week to strengthen our effort to ensure that MANY Tanzanian kids get solar lanterns. Truly, our dream is becoming a reality and WE WILL ALWAYS CHERISH YOUR GENEROUS CONTRIBUTION!
You enabled us to start the fire! I hope this fire will "GROW BIG" and will get supporters from various places around the world. I strongly believe that your passion will EXPLODE as you see the pictures of Tanzanian kids holding the solar lanterns that you PAID FOR!........of course they also contributed BUT they could not afford the FULL price, as it is in the market. See the picture that shows how their "DETAILED" records are kept very carefully!
Some University students also were highly motivated to join the effort of TAHUDE Foundation. They are now passionate to take the solar lanterns initiative to their home villages.
One more breaking news is that we have now opened an EMPOWER COMMUNITY CENTER in one of the villages in Tanzania called GONGALI. This is now our distribution point for Solar Lanterns and other similar initiatives.
In short I am just saying THANK YOU SO MUCH for making our dream a reality.
We are now halfway our plan of raising USD 10,000 that can touch the lives of 1,000 school children. With the lacking amount, about USD 4,700, we will accomplish our first mission of distributing "discounted price" solar lanterns to 1000 Tanzanian school children WITHIN the first quarter of this year, 2014. Please continue to give us your generous support and, this time, please kindly involve your MANY friends!
WELCOME TO TANZANIA and witness the MIRACLES of the lives you blessed, as E3Empower Team did. OUR GRATITUDE TO GLOBALGIVING for providing us with GLOBAL FRIENDS!
GOD BLESS YOU ABUNDANTLY!
Hilonga