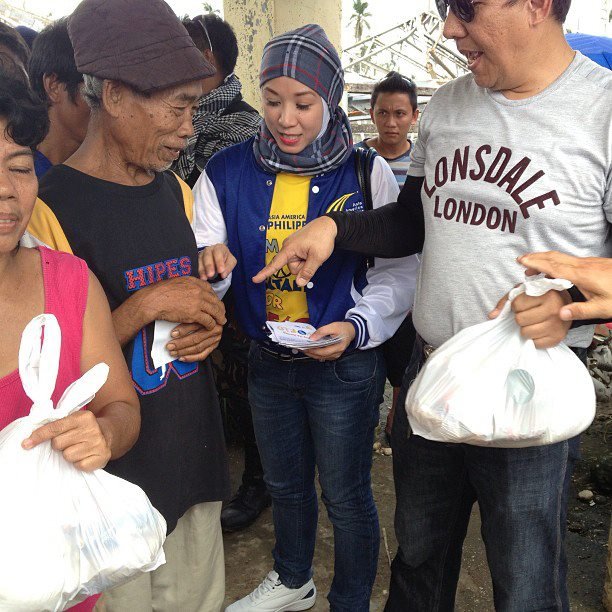 Asia America Initiative Emergency Flood Relief in
Davao, Mindanao, December 24 through February 4, 2012/13
The devastating Typhoon Bopha or Pablo [as named locally] slammed into the Philippines in the mountains and along the coastline of the city of Davao in the Mindanao Region during the first week of December 2012. The storm severely damaged or destroyed thousands of homes and rendered more than 2 million people homeless.
Between December 24th and February 4, Asia America Initiative's emergency medical team, led by Registered Nurses, Ralph Samson and Mariole Sumile, joined with volunteers from the IPI Foundation of Cebu and Davao to conduct medical and emergency humanitarian support in some of the most devastated mountain and coastal areas. They were accompanied by a team of IPI dentists and a group of Philippine soldiers who provided security.
Davao Oriental Healthcare Mission On January 29, 2013 AAI Team arrived in Davao City, on a rainy night. On the first day, they departed at around 9:00 a.m. on an 8 hour bus and truck ride to the mountainous mining town, Baganga. Nurse Mariole Sumile recalls, "We passed some places where you can see former forests of coconut palm trees that were leveled. We were not sure if those trees were exclusively killed by the typhoon Pablo or also because of illegal logging. Thousands of trees were broken down and it was heartbreaking to see the condition of the environment. It made me reflect how trees help sustain people and yet some people purposely destroy the environment… Another heartbreaking situation was the destruction of houses and schools… Buildings totally broken, only the bare structures remain. Children now are having classes under a tent. Even some family homes are merely donated blue plastic to make tents. .. it may take years to build these communities up again."
Cateel, Davao Oriental: Another underserved municipality was reached by the AAI and IPI Foundation Teams, the Municipality of Cateel in Davao Oriental Province. Just like in the Municipality of Baganga which was visited on the first day, Relief Goods and Hygiene Kits were also distributed, including 5kgs of rice, canned goods, and other food supplies such as Soy Sauce and Oil. Hygiene kits, these contain some of IPI's donated products such as Bioderm Soap, Zip Mosquito Repellent, Omega Pain Killer Ointment, Efficacent Oil and among others. For women of reproductive age, AAI and IPI also distributed sanitary pads for their monthly menstrual cycle. There were 1,500 family hygiene kits distributed in Cateel which provided aid to approximately 6,000 people.
According to the Department of Social Welfare and Development (DSWD) Field Office XI, a total of 8,566 houses were totally damaged in the Cateel area, while 645 houses were partially damaged. There were also 10,240 families affected and another 29,938 individuals. Several food packs were distributed by the different Non-Government Organizations (NGOs) and Humanitarian Relief Teams but were used up very quickly. The World Food Program also brought sacks of rice in the area to augment the scarcity of food and to serve as their supply for several months until the people are established. At present, most of the people are asking AAI and IPI Foundation more about health needs such as medicines for cough and colds, Paracetamol for fever and headache, pain reliever and basic wound care for wounded survivors, antibiotics for wound treatment and healing, anti-asthma and allergy for children and special age, anti-diarrheal and anti-parasitic for most of the children, water purifiers for unsafe drinking water. In addition, medical check-up and consultation from physicians are in short supply. Medicines for hypertension, diabetes, and other diseases are essential and badly needed because of the stress and unsafe consitions they have experienced that triggered their illnesses.
Electricity was not yet restored and repaired, thus, all of the Municipal Transactions and Humanitarian Relief Teams are relying on solar energy panels and generators as sources of electricity to continue the basic transaction and services to the people. However, it's costly all networks are still fluctuating and unstable. Similarly, internet connections are inconsistent and slow. Wrecked roads and destroyed bridges are still under repair and construction, making it more difficult for all Non-Government Organizations (NGO) and Humanitarian Relief Teams to reach the area since they need to re-route taking almost 10 hours to travel from Davao City to Davao Oriental via Agusan del Sur.
Besides their homes destroyed and life savings vanquished, People's livelihood is also affected, which makes people feel hopeless and desperate. The primary sources of income in Cateel are "Copra" (a coconut used to make oil and sold to big markets and manufacturers), Rice Farming, Banana Plantations, and Fishing. However, with the devastation caused by Typhoon Pablo, 95% of the coconut trees were uprooted and destroyed while 5% are still entrenched but leaves and trunks are shattered. This makes it more difficult and problematic for rehabilitation since coconut trees take years to grow and bear fruit. Rice farming is also impossible due to unstable and unfavorable weather condition everyday. Similarly, fishing cannot be conducted because of huge waves along the coastal lines caused by unstable sea and weather conditions.
Jade Valley, Davao City, was greatly affected by the wrath of Typhoon Pablo. Continuous rain caused overflowing of the Davao River and flash floods in some areas of Jade Valley on January 21, 2013, just before the AAI – IPI team arrived there. Residents of the community described the level of water in the area was 3 meters deep causing some of the houses to sink and to submerge up to the second floor.
Due to the crisis situation, the AAI and IPI Foundation tried our best to respond to the needs of the residents of Jade Valley, Davao City. Through the help and support of generous partners and our extended donor community through Global Giving, In Jade Valley, we distributed 700 family relief packs and hygiene kits to the residents of Jade Valley to support some 3,000 persons for at least one week. Aside from the relief goods and hygiene kits, the AAI and IPI Foundation rendered free blood pressure and dental check-ups and performed dental surgeries. It was heartbreaking for the AAI team to depart the area with so much still needed to be done. However, the people of Jade Valley were very thankful to AAI, IPI Foundation and our international partners for their generous help and aid support.
In Baganga, a village elder and retired coconut farmer, 74 year old Grandpa JoJo spoke for his community: "From the bottom of our hearts we thank our new friends from Asia America Initiative and all those people who sent support for us through Global Giving. We will never forget you."
Attached is a List of Relief Goods distributed in the Davao area by Asia America Initiative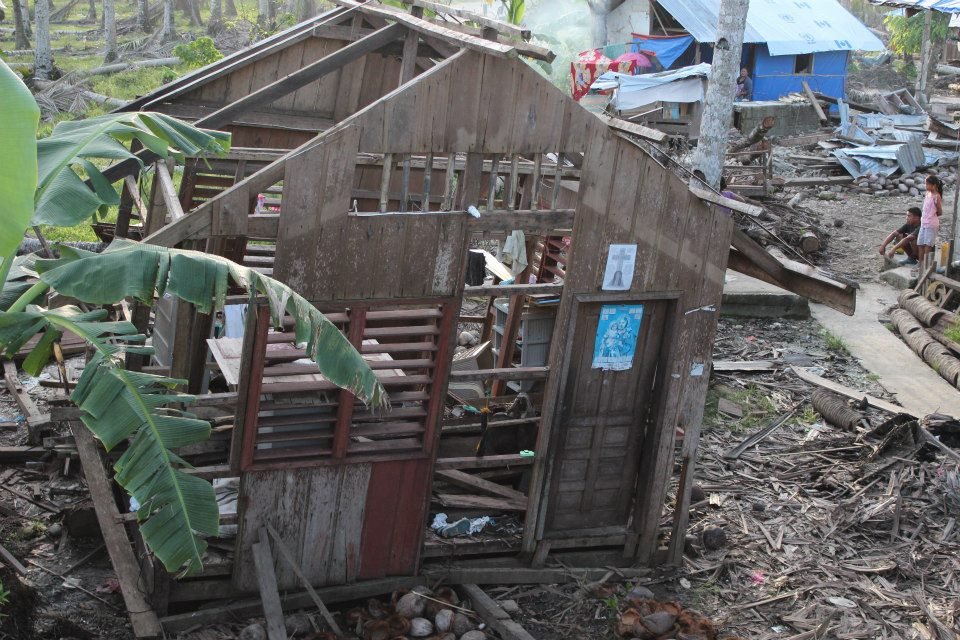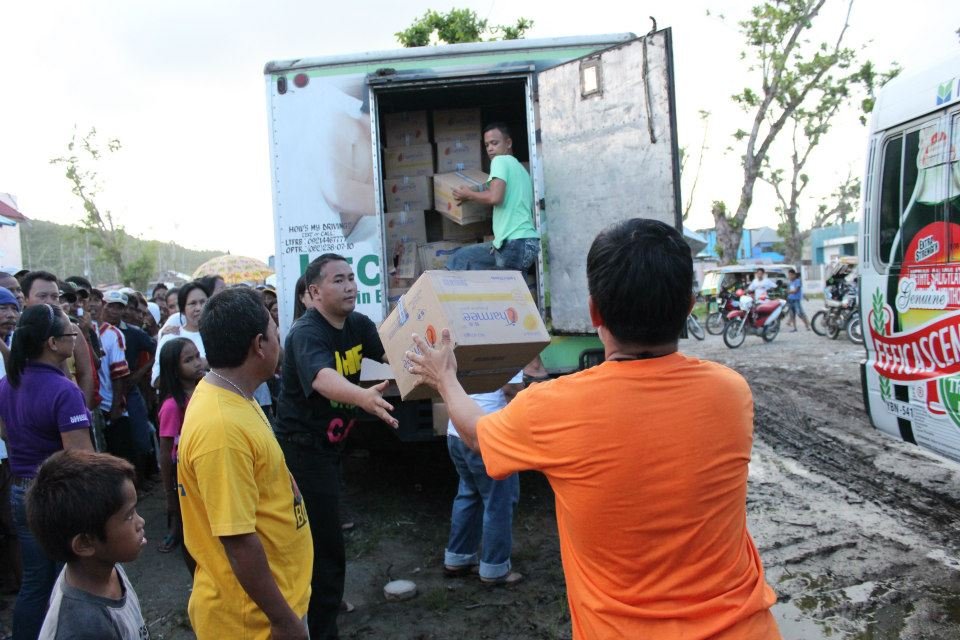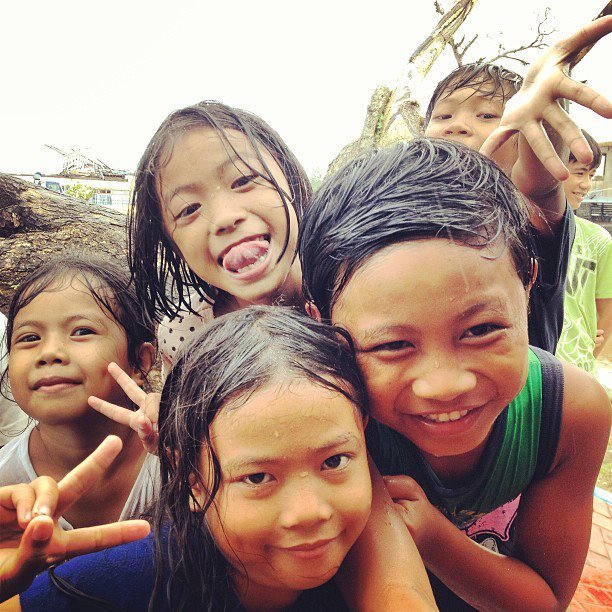 Links:
Attachments: