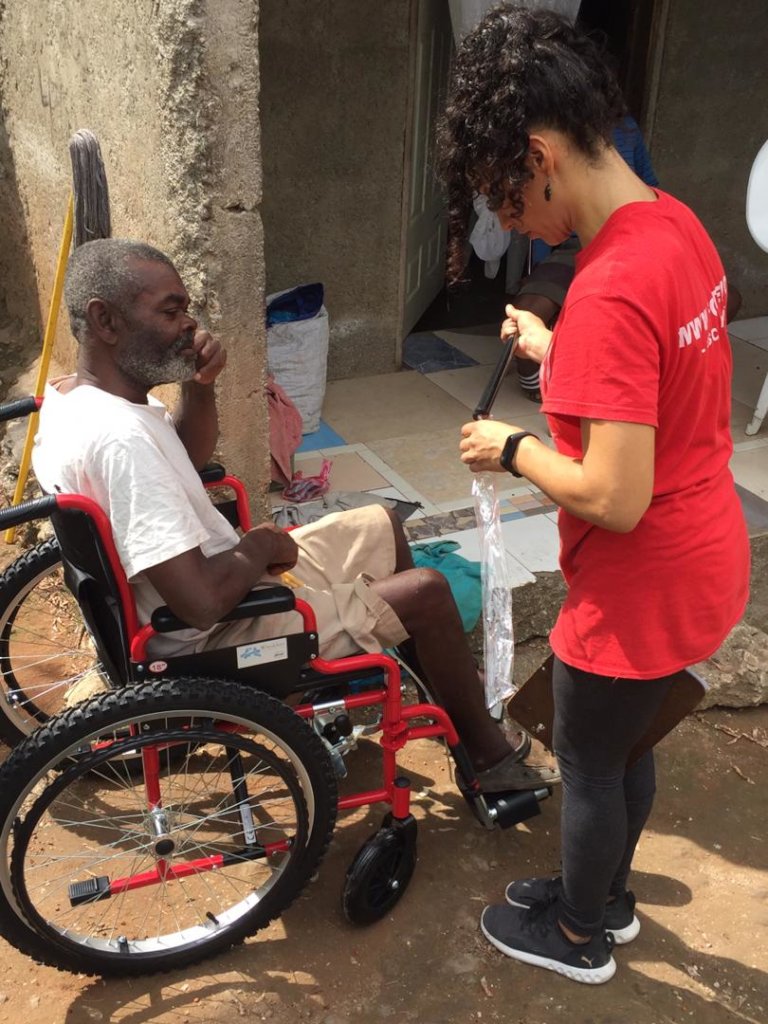 Once again we want to thank you infinitely for the support with our foundation and rehabilitation center in Southern Haiti, your support has been essential for us.
At the clinic, from the month of January to April 2021 a total of 3839 sessions were held. Of which 802 were for children and 3037 for adults, 238 of these were new evaluations. A total of 600 patients were seen in total. In addition to that 137 orthotics were manufactured in the prosthetics and orthotics workshop and we repaired 8 prosthetics. 43 attentions were made for clubfoot children.
In our community program, different activities were carried out:
In JANUARY we carried out a wheelchair distribution in Camperrin together with two associations of people with disabilities, in this activity 17 people were benefited. In FEBRUARY, a workshop was held for parents of children with disabilities who attend FONTEN, the topics discussed were on psychomotor development and children's rights. In MARCH, we celebrated the International Down Syndrome Day, during the week of March 22 and 26, where educational sessions and flyers were delivered to FONTEN patients and families. In APRIL,we participated at Les Cayes Marathon in wich more than 120 athletes participated. On the 19th we received 5 Physical and Occupational therapist students from FSRL, University located in Leogane, for 7 weeks and for the end of the month a wheelchair and mobile clinic distribution was held in the city of Jeremie, 50 chairs were distributed and 33 people participated in the mobile clinic.
We want to share with you that on June 1st, we will be celebrating 5 years as Foundation which has been thanks to your support. For this 5th anniversary we have started the Campaign: "Your donation is a gift of hope" in which we invite those who wish, make a onetime donation or a recurrent donation and invite you to help us share this information with your family and friends.
Thank you one more time for all your support during this difficult times, thank you for being part of this project and for the love that you share with our community. With LOVE, FONTEN Staff