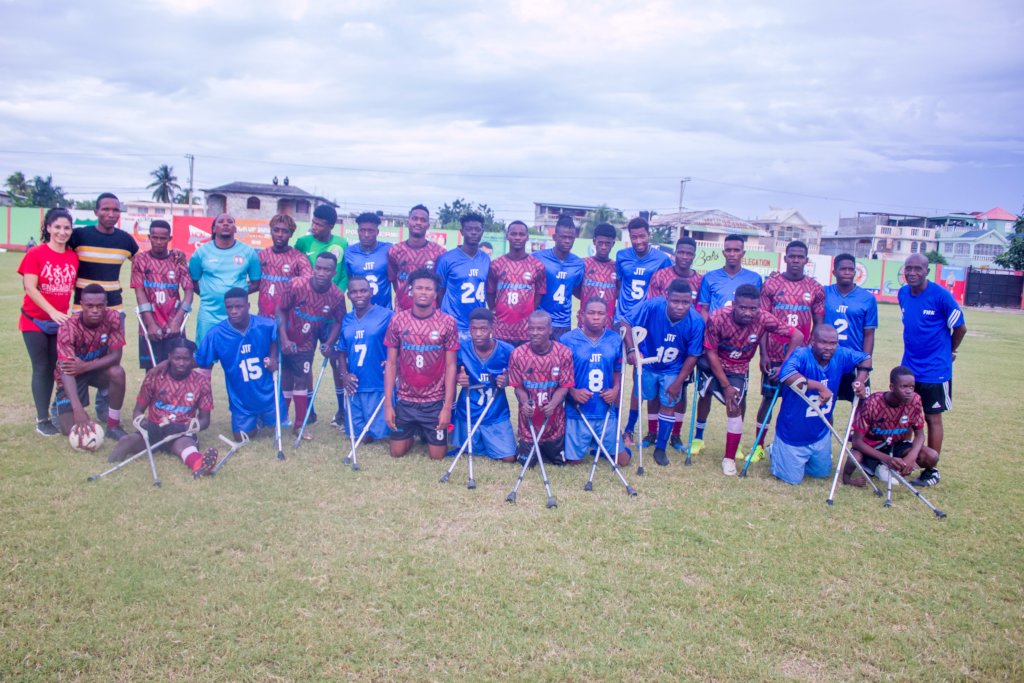 During the months of October, November and December, a total of 2775 therapy sessions were held. Of which 605 were for children and 2,170 for adults, 209 of these were evaluations of new patients. A total of 505 patients were seen in total.
107 orthotics were manufactured in the prosthetics and orthotics workshop. In the clubfoot program for children, 58 follow-ups and corrections were carried out. An average of 300 patients were seen per month.
In addition to the work done at the center, different activities were carried out, in the month of October:
- We celebrate the World day of Cerebral Palsy, in which a community awareness activity was held. Together with FSRL students, we talked to the community and distributed brochures with information about Cerebral Palsy and how we should include children with Cerebral Palsy within the community. This activity was broadcast live on local radios and Facebook pages.
- A mobile clinic was held for the first time in the city of Jeremie (Southwest Haiti), 2 and a half hours from Les Cayes, where there are no rehabilitation services, about 40 people participated.
- For the international day of Occupational Therapy and day of service to the community, a High Blood Pressure Screening was organized in the community, more than 100 people participated.
In the month of December:
- We started the construction of a new Children therapy room, project funded by ROVIRALTA (Spain) through America Solidaria Haiti.
- A long term Physical Therapist Volunteer (1 year) from America Solidaria joins the team.
- For the World Day of Persons with Disabilities, an Inclusive soccer match was organized between the amputee soccer team and the local first division team America des Cayes at the local stadium. More than 200 people attended the event, which was also broadcast live on Facebook with more than 6,000 views.
- At the end of the year, a small pool party was organized for children with disabilities who are cared for at the center. Around 20 children and their parents participated in the activity in which there were games, food, swimming in the pool and gift giving.
We want to thank you one more time for all your support during this difficult times for everyone, thank you for being part of this project and for the love that you share with our community.