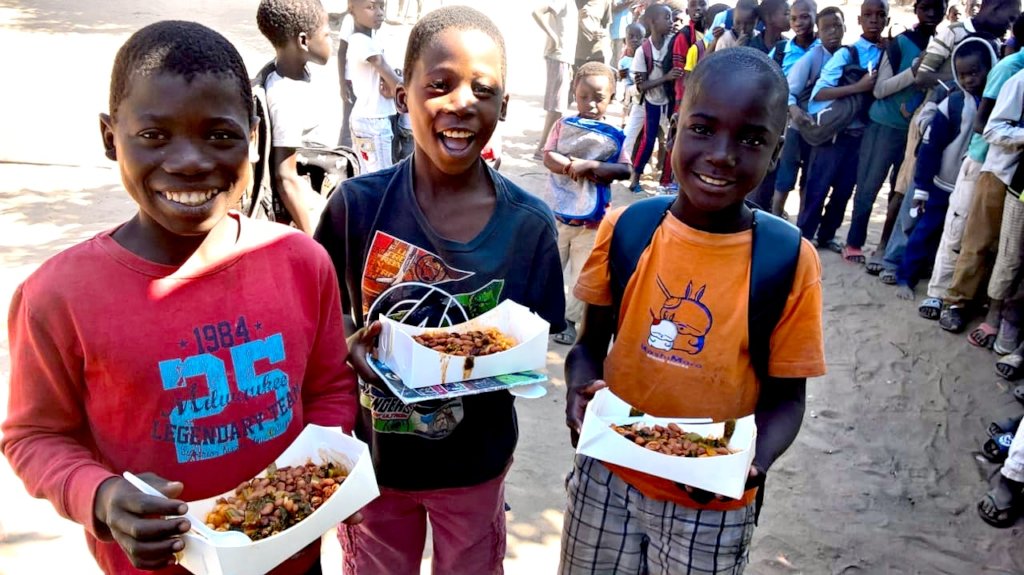 Following Cyclone Idai in Mozambique in March, WCK set up emergency food relief efforts for the very first time in Africa, activating #ChefsForMozambique in Beira, Mozambique. Cyclone Idai was one of the worst tropical storms to ever hit Southern Africa, and when we arrived, more than 400,000 people were displaced and 1.85 million people were in need.
Immediately following Cyclone Idai, WCK's Chef Relief Team utilized our model of quick action, leveraging local resources, and adapting in real time, to quickly began preparing fresh-cooked meals for families affected by the disaster. In the weeks following, we were serving more than 10,000 meals each day.
Now, 6 months after #ChefsForMozambique began, we have served more than 365,000 meals to impacted communities.
In May, as the recovery process moved forward, and camps housing those displaced were closed, our Chef Relief Team transitioned operations to a local team under the direction of Ruy Santos and his Makobo Platform.
This local team prepared meals out of the kitchen we built in Mezimbite, Mozambique. Mezimbite lies to the north of Beira, where Cyclone Idai came ashore. The community here relies on farming to survive, but the harvest was destroyed in the cyclone, devastating the area.
From the kitchen in Mezimbite, the local team cooked more than 2,000 meals each day. The fresh, nutritious meals were served to children at two schools, Mussassa Escoala Primaria and Mezimbite Escoala Primaria, and at Bom Samaritano Orfanato, an orphanage in the neighboring community of Muda.
#ChefsForMozambique wrapped up when the school year ended this summer, but WCK is looking to continue support for the coming school year with our local partner.