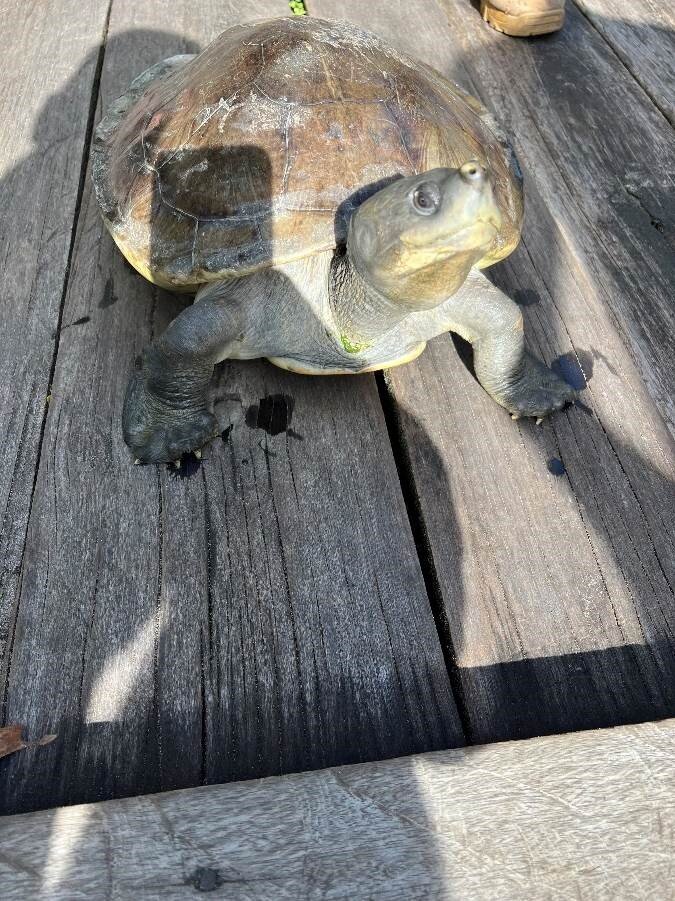 Rangers from the Cardamom Forest Protection Program that your donations support have been hard at work during the past quarter. Highlights from this period include removing thousands of snares from the forest – each one a death trap that could have taken a wild animal's life – and helping a 'Royal Turtle' that was captured by a fisherman find its way back to the wild. We hope you enjoy these updates!
In early September, a local fisherman contacted our Stung Prat Patrol Station to report a large turtle had been accidentally caught on the hook of a fishing line in Chi Phat River, Koh Kong Province. It turned out to be a female Southern River Terrapin (Batagur affinis) weighing more than 30 pounds! This species is Cambodia's National Reptile and is commonly known here as a Royal Turtle. It is IUCN Red-Listed as Critically Endangered, and considered one of the world's 25 most endangered turtle species. Once believed extirpated from Cambodia, in 2001 the species was rediscovered in Koh Kong's Sre Ambel River System. Like most turtles, it is slow-growing and takes many years to reach reproductive maturity.
When our rangers realized the fisherman's turtle had a microchip in her back leg, they contacted Wildlife Conservation Society's turtle conservation team, which runs a hatch and release program to strengthen the Royal Turtle population. Data from the chip in her leg revealed this female was released in Sre Ambel River in 2021, when she weighed less than 18 lbs., and had since travelled more than 160 miles to the Southwest! Wildlife Alliance rangers handed her over to the turtle conservation team, which is keeping her secure while they conduct health checks and will soon release her back into the wild. This story highlights the critical role that good relationships with local people play in conservation and the importance of collaboration between various organizations, each of which is doing its part to ensure the survival of Cambodia's wildlife.
In addition to saving this turtle, our rangers were hard at work patrolling during this period. Between July and August 2022, rangers from our 16 stations throughout the Cardamoms conducted a total of 1,172 patrols, including 177 night-time ambushes, covering almost 70,000 miles of terrain to keep the region's forest protected and wildlife safe. These patrols resulted in:
Removal of 9,972 regular snares for hunting wildlife and 1,036 meters of net snares.
Rescue of 65 live animals and confiscation of 25 dead animals.
Seizure of 246 chainsaws, 10 charcoal kilns, and 170+ meters³ of timber.
Confiscation of 6 pieces of heavy logging machinery, 16 motorcycles and 14 trucks/cars.
36 cases being submitted to Cambodian Courts.
15 offenders arrested for logging, wildlife trade or land encroachment violations.
During just a single patrol of Botum Sakor National Park in July, rangers from Trapeang Rung Patrol Unit removed 165 wildlife hunting snares and 5 meters of net snares! Each of these snares could have trapped a wild animal whose fate would have been a long slow death or misery in the wildlife trade.
Our rangers would not be able to achieve these kinds of results and keep Cambodian wildlife safe without the steadfast support of donors like you. Thank you so much!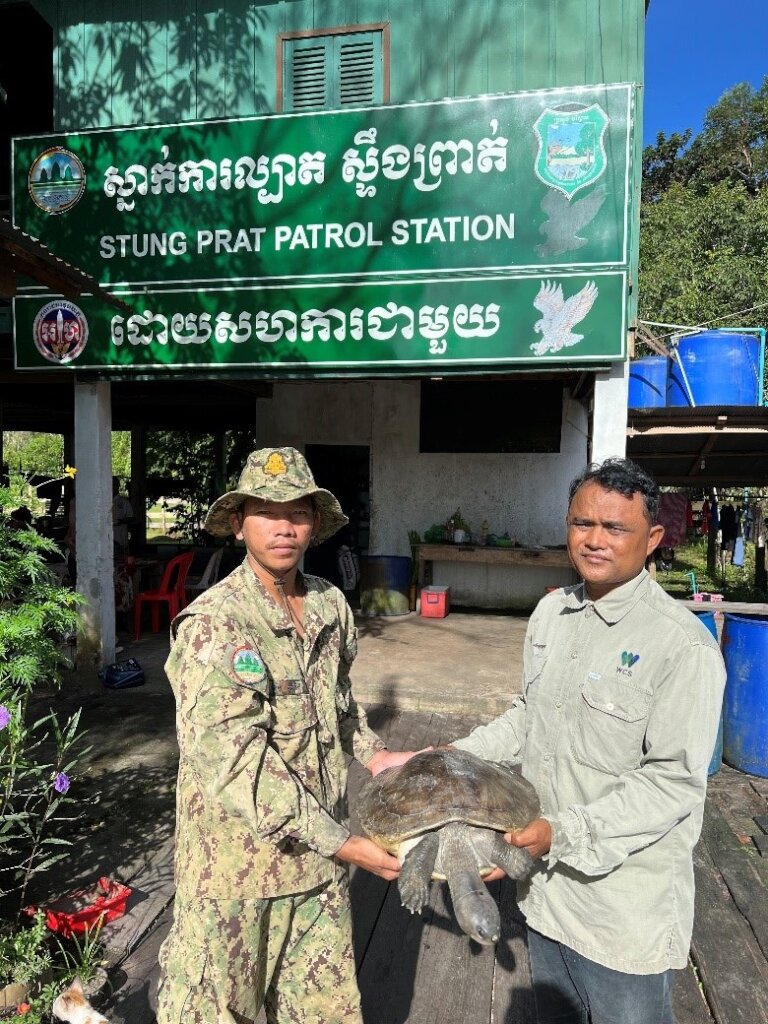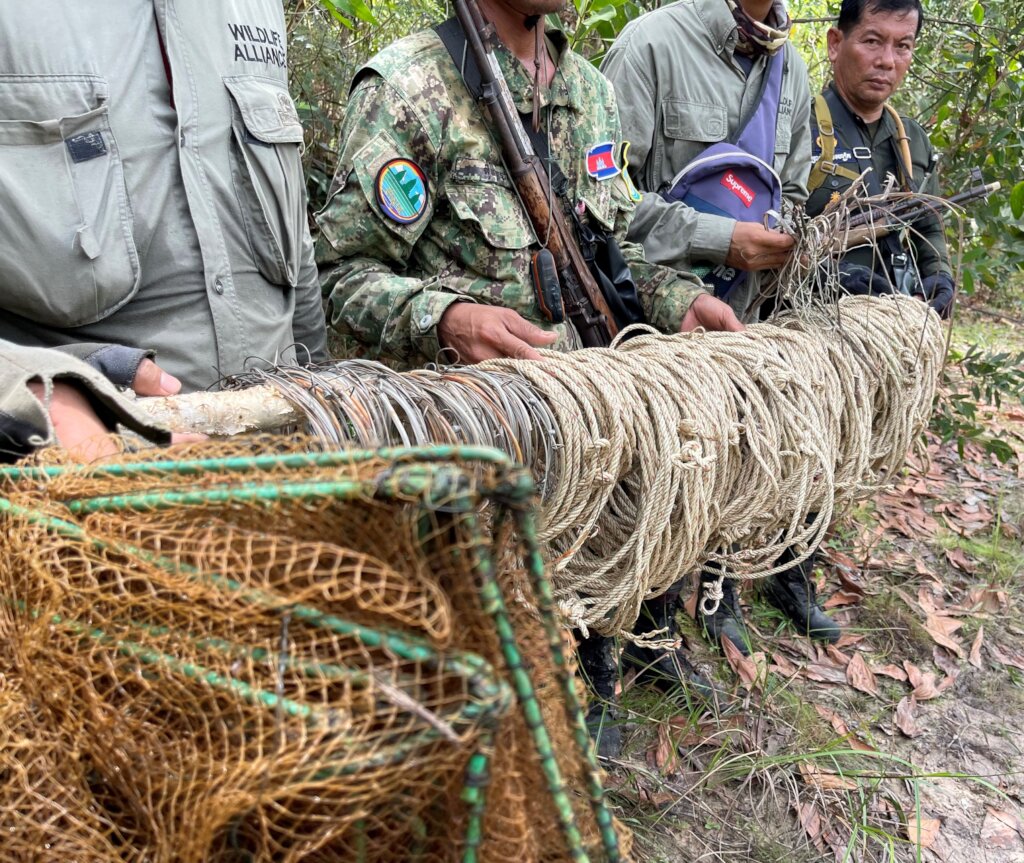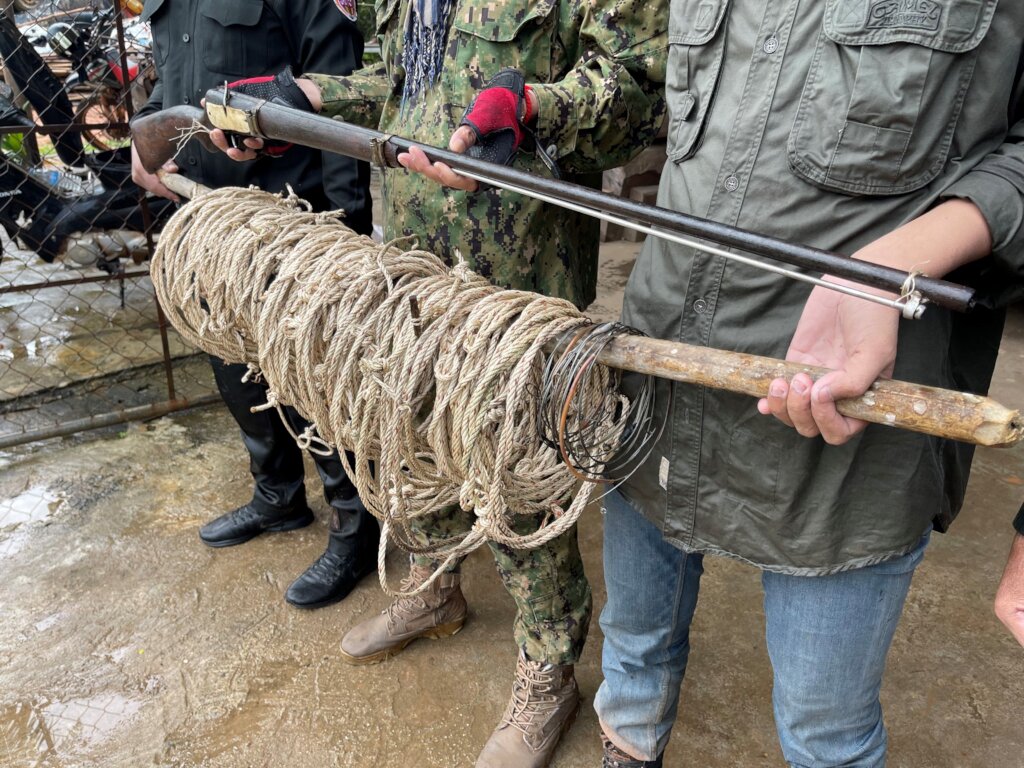 Links: