Project Report

| Aug 1, 2022
Stepping Further onto the World Stage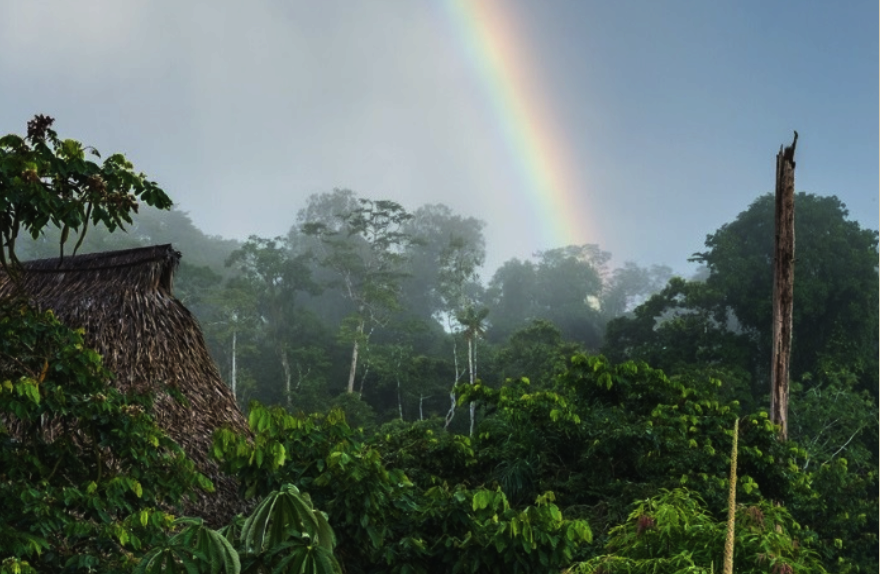 With so much happening globally and in the news today, keeping the Amazon crisis and the Vale do Javari indigenous people on the world stage is a prioirty for the Javari indigenous leaders, Ms. Cousteau and The Javari Project.
On May 22nd, Ms. Cousteau met at the Cannes Film Festival with Vera and Yuri Sanada, partners in the award-winning film production company Aventuras Producões, and where Mr. Sanada announced "the participation of Celine in the first part of the Amazon River Expedition from Ice to Sea. She will add a lot to the team as a socio-environmental advocate, filmmaker and explorer". This film will highlight the Amazon region of Peru and will push the shared general message of this region.
Only nine days later, on May 31st, Ms. Cousteau participated in the National Georgraphic's Summit in Portgual. This Summit, hosted in Lisbon, was an opportunity to discuss her collaboration the Marúbo tribe, our fragile relationship with Nature and the Javari indigenous people's role as guardian of the Amazon ecosystem. While the National Geographic's Summit is currently unavailable as a recording, Ms. Cousteau discussed this topic with Christine Irick of Soul of Travel and that recording, from last November, is available on YouTube by clicking here.
Over the course of previous reports, we've mentioned the name Beto Marubo, a leader from the Vale do Javari, who was the individual that originally asked Celine Cousteau to share with the world the story of Vale do Javari region. Beto has visited and spoken at the United Nations in New York numerous times and most recently at the 21st UN Permanent Forum of Indigenous Peoples this past April. He works tirelessly for his people and the Amazon and if you wish to put "a name and face together" as well as keep updated on his messages, you can via his Instagram page where he shares his work as well as his Twitter account. His Instagram account you can follow by clicking here and his Twitter account by clicking here.
The Javari Project is now officially registered in The Netherlands. Along with Celine Cousteau the other co-founder is Mr. Tadzio Mac Gregor. Born in Mexico City to a French mother and Mexican father, he is involved with several social and environmental organisations. As a journalist, he specialises in foreign affairs, environmental conservation and human development. As a supplement, in the next couple weeks we'll provide additional specifics that will be courtesy of Mr. Mac Gregor from The Javari Project. For now, we wanted to share this awareness building update and introduce properly Mr. Mac Gregor and Mr. Marubo.
In closing, we wish to take a minute to address the loss of Indigenous ally and expert Bruno Arajújo Pereira and British journalist Dom Phillips. Firstly, the Indigenous Peoples of the Vale do Javari were instrumental in the search for them when they disappeared on June 5th. When their deaths were sadly confirmed, Celine shared via her social media pages that "this is the region we filmed Tribes on the Edge and where we're doing our work for The Javari Project. Bruno had been very helpful in our work. He and Dom fought to tell stories of injustice.... My heart goes out to their families."