Project Report

| Sep 27, 2023
Celebrating Collaborations, Partners & A Big First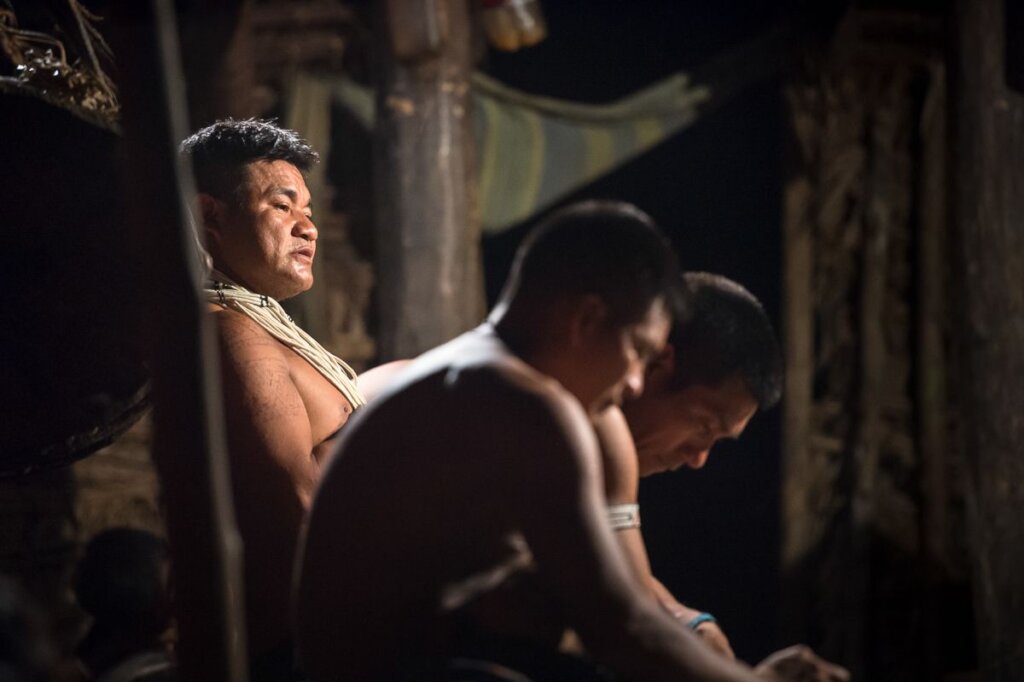 We hope this message finds you well. We are thrilled to share with you the latest developments from the Javari Project, made possible through your generous contributions and unwavering support. In this update, our overarching theme is "partnership" as the Javari Project continues to forge meaningful alliances with a shared commitment to the Indigenous Peoples of the Vale do Javari.
A First Minister of Indigenous Peoples
First and foremost, we want to address a question that has been on many minds – the direction of Brazil's President Lula. We are heartened by President Lula's dedication to re-establishing strong ties with the Indigenous Peoples and his determination to issue measures aimed at protecting the Amazon.
One significant measure was the appointment of Ms. Sonia Guajajara as the first Minister for Indigenous Peoples. Ms. Guajajara, a familiar name to many, formerly led Brazil's largest Indigenous organisation, Apib, and was recognized in Time Magazine's 2022 list of the World's Most Influential People. This is the first time in the history of Brazil that the country has created a Ministry specifically for Indigenous Peoples. This means that public institutions, State policies, and policies for Indigenous Peoples will be managed by Indigenous Peoples. Guajajara has made history as Brazil's first-ever Minister for Indigenous Peoples and she called her appointment an "historic reparation after years of struggle".
Key Partnerships
In the spirit of partnership, we wish to share the details on several meaningful collaborations:
1. Centro de Trabalho Indigenista (CTI): This is a media partnership with CTI, a non-profit association committed to the future of Indigenous peoples. CTI is known for its direct action in Indigenous Lands and projects developed based on local demands, contributing to the self-determination of Indigenous communities.
2. Casa Socio-Environmental Fund (Fundo CASA): A funding partnership with Fundo CASA, a Socio-Environmental Fund dedicated to promoting environmental conservation, sustainability, democracy, respect for socio-environmental rights, and social justice in South America. Their support will help make a positive impact on the Javari Valley and strengthen connections between communities and organisations.
New Advocates and Team Members
We are honoured to introduce the Javari Project's newest advocate, Mr. Demián Bichir Nájera. The acclaimed Mexican actor, nominated for the Academy Award for Best Actor for his role in "A Better Life," joins Ms. Bianca Jagger as a staunch advocate. Their support is invaluable in raising awareness and advancing the Javari Project's three pillars.
The new Javari Project website is live and features these individuals along with the full board, advisory group, and team. It also showcases supporters, partnerships, and most importanty amplifies the voices of the Javari community.
Life-Changing Initiative: Solar Fridge
Finally, negotiations are underway with Dulas, the organisation providing a solar fridge to store and conserve anti-venom and other necessary vaccines for the community. Donations received through the GlobalGiving page will be used for this critical initiative. Rest assured, you, our dedicated community of supporters, will be the first to know when this life-changing system is in place.
Once again, we extend our heartfelt gratitude for your unwavering support. Together, we are making a meaningful impact on the lives of the Indigenous Peoples of the Vale do Javari. Your continued partnership is invaluable as we work towards a brighter, sustainable future.
With deepest appreciation.